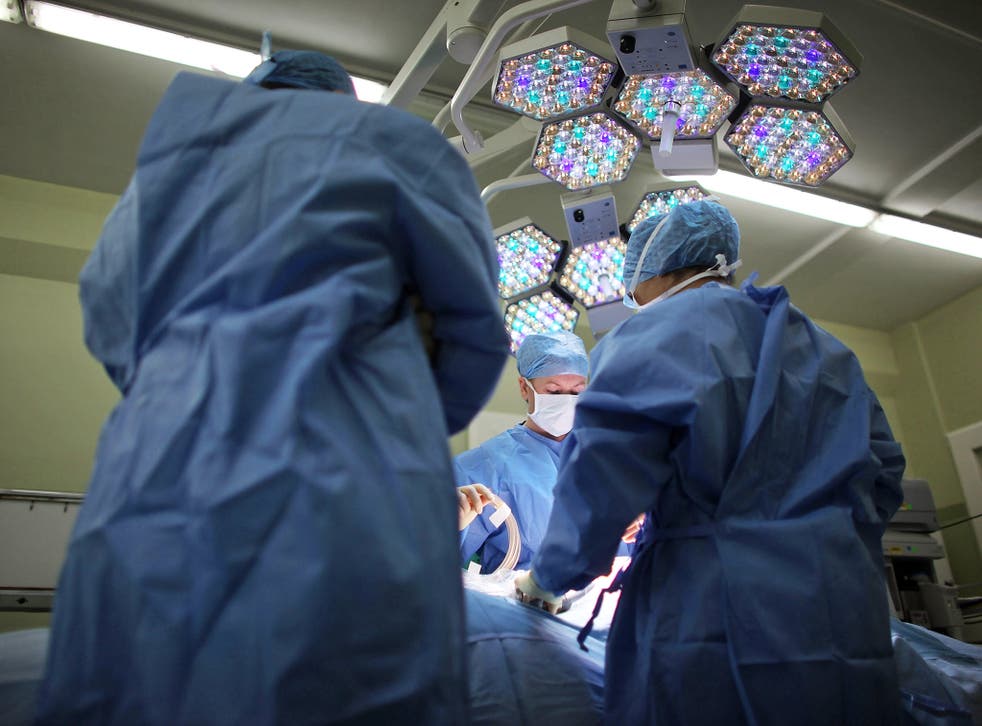 Global report finds 2008 recession led to spike in cancer deaths – but not in countries with universal healthcare
Researchers examined the link between unemployment, public health care spending and cancer mortality in more than 70 countries over a 20-year period from 1990 to 2010
The deaths of more than 260,000 people from cancer in wealthy countries that do not provide universal healthcare – like the NHS – have been linked to the global economic crisis of 2008 in a major new study published in medical journal The Lancet.
The researchers found that unemployment and the inability to afford treatment had led to a spike in late diagnosis and poor treatment of the disease.
But they said that the provision of universal healthcare prevented this from happening, so that the increase was only found in countries like the US, where medical treatment is largely paid for through private insurance, often from employers.
Lead author of the paper, Dr Mahiben Maruthappu, of Imperial College London, said: "Cancer is a leading cause of death worldwide so understanding how economic changes affect cancer survival is crucial.
"We found that increased unemployment was associated with increased cancer mortality, but that universal health coverage protected against these effects. This was especially the case for treatable cancers including breast, prostate and colorectal cancer.
"We also found that public healthcare spending was tightly associated with cancer mortality – suggesting healthcare cuts could cost lives.
"If health systems experience funding constraints, this must be matched by efficiency improvements to ensure patients are offered the same level of care, regardless of economic environment or employment status."
The research team, from Harvard University, Oxford University, Imperial College London and King's College London, used data from the World Bank and World Health Organisation to look at the link between unemployment, public health care spending and cancer mortality in more than 70 countries over a 20-year period from 1990 to 2010.
For every percentage point increase in unemployment, the researchers found there were 0.37 additional deaths per 100,000 people from all cancers. The study also found that cancer mortality increased as public health expenditure fell.
In the Lancet paper, they estimated "that the 2008–10 economic crisis was associated with about 260,000 excess cancer-related deaths" in the Organisation for Economic Co-operation and Development (OECD) countries. It has 34 member states including most of the world's developed nations, such as the US, UK, France, Germany and Japan.
Study co-author Professor Rifat Atun of Harvard University explained the link between the lack of universal healthcare and deaths from cancer.
"In countries without universal health coverage, access to health care can often be provided via an employment package," he said.
"Without employment, patients may be diagnosed late, and face poor or delayed treatment."
In article commenting on the research, Dr Graham Colditz, of Washington University School of Medicine in St Louis, and Dr Karen M Emmons, of the Kaiser Foundation Research Institute in California, wrote that the study added to the evidence that "the implementation of universal health coverage would further reduce the toll of cancer by making it possible to implement evidence-based treatments and prevention strategies that are already in hand".
"Universal health coverage is … described as the single most powerful concept that public health has to offer," they added.
"Although in many countries universal healthcare coverage is seen as an important societal investment, so far this has not been the case in the USA.
"The country might find the promise of improving treatments difficult to achieve without first providing coverage to those affected by cancer.
"Universal health coverage, specifically for all patients with cancer, would meet the Institute of Medicine recommendation to reduce disparities in access to cancer care for vulnerable and underserved populations. Furthermore, universal cancer coverage would generate a great return on investment."
Health news in pictures

Show all 40
Dr Clive Peedell, a clinical oncologist and leader of the National Health Action Party, said he was "not surprised" by the report's findings.
"Poverty increases inequalities in health. The NHS was founded precisely because universal healthcare helps to ameliorate that effect. But its principles are eroded, through cuts, marketisation, privatisation and constant change imposed upon it," he said.
"The [UK] Government seems intent on pushing through cuts to shrink the service beyond its resilience to adapt. We need to restore our NHS to public service as soon as possible. We fear that even a report like this will not persuade the Government, which is intent on the imposition of austerity on one hand and privatisation on the other, to move in that direction.
"Continuing with these policies will lead to further unnecessary suffering and avoidable death."
Join our new commenting forum
Join thought-provoking conversations, follow other Independent readers and see their replies