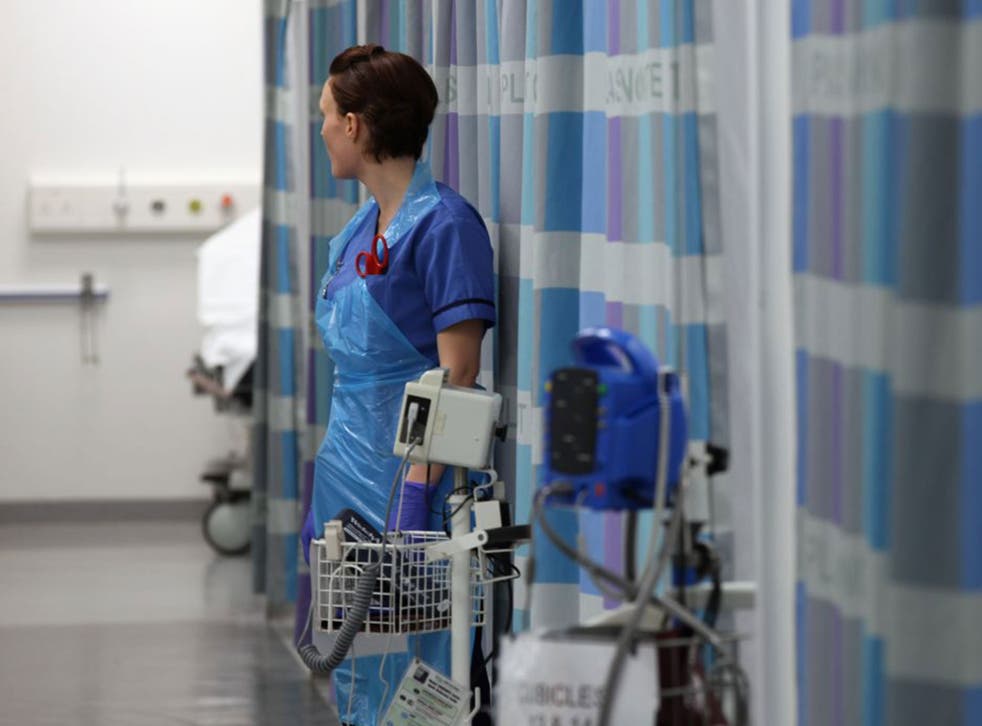 NHS will 'collapse' in next five years if David Cameron does not urgently increase funding, senior Tories warn
Fears over pressure on health service come as Jeremy Hunt says doctors with poor records on cancer diagnosis will be 'named and shamed'
The NHS will "collapse" over the course of the next parliament if the growing economy is not taken as an opportunity to increase funding, senior Conservatives and former coalition ministers have warned.
With Accident and Emergency department demand reaching an all-time high over the course of last week and the "failure" of a programme of £30 billion in efficiency savings, the Tory MPs Stephen Dorrell and Dr Sarah Wollaston called on David Cameron to urgently increase healthcare spending.
Mr Dorrell, the former Health Secretary, said he would be "ashamed" if the Government failed to inject cash into the NHS at a time when the economy was growing, according to The Observer.
"I am in favour of the Government not denying what 5,000 years of history tells us is true, which is that every time a society gets richer it spends a rising share of its income on looking after the sick and the vulnerable," he said.
Dr Wollaston, a GP who chairs the Commons health select committee, wrote in the Telegraph: "If there is not an increase, it is hard to see how we could maintain current levels of service given the rising demand.
"The NHS budget has been protected in line with background inflation but that does not keep pace with inflation in health costs from rising demand and demographic changes.
"I don't want to see any reduction in services; I would like to see further improvements and that will require an increase in funding."
They were joined in their calls for action from the Prime Minister by Paul Burstow, a Lib Dem health minister in the first two years of coalition Government. He said he believed the NHS needed an extra £15 billion from the Treasury over the next five years "if you don't want the system to collapse during the course of the next parliament".
That stark warning came as doctors said thousands of GP practices are operating in overcrowded buildings that are "wholly inadequate" to meet growing patient demand.
And while pressures on health service staff continue to ratchet up, the current Health Secretary has announced that GPs face being "named and shamed" if they repeatedly fail to spot signs of cancer in their patients.
Doctors will be marked out with a red flag on an NHS website if they are deemed to be missing too many cases or if their patients have to make repeated visits before being referred for tests.
"We need to do much better," Mr Hunt told the Mail on Sunday.
"Cancer diagnosis levels around the country vary significantly and we must do much more to improve both the level of diagnosis and to bring those GP practices with poor referral rates up to the standards of the best."
The shadow Health Secretary, Jamie Reed, called the idea "desperate" and accused the Government of failing to "take responsibility for the problems it has created in the NHS".
He said: "David Cameron wasted billions on a re-organisation nobody wanted and left cancer patients waiting longer for tests and treatment. He should be ashamed of his own record - not attacking doctors.
"This Government has thrown away progress made on cancer care. It is proof of why the Tories can't be trusted with the NHS."
Join our new commenting forum
Join thought-provoking conversations, follow other Independent readers and see their replies