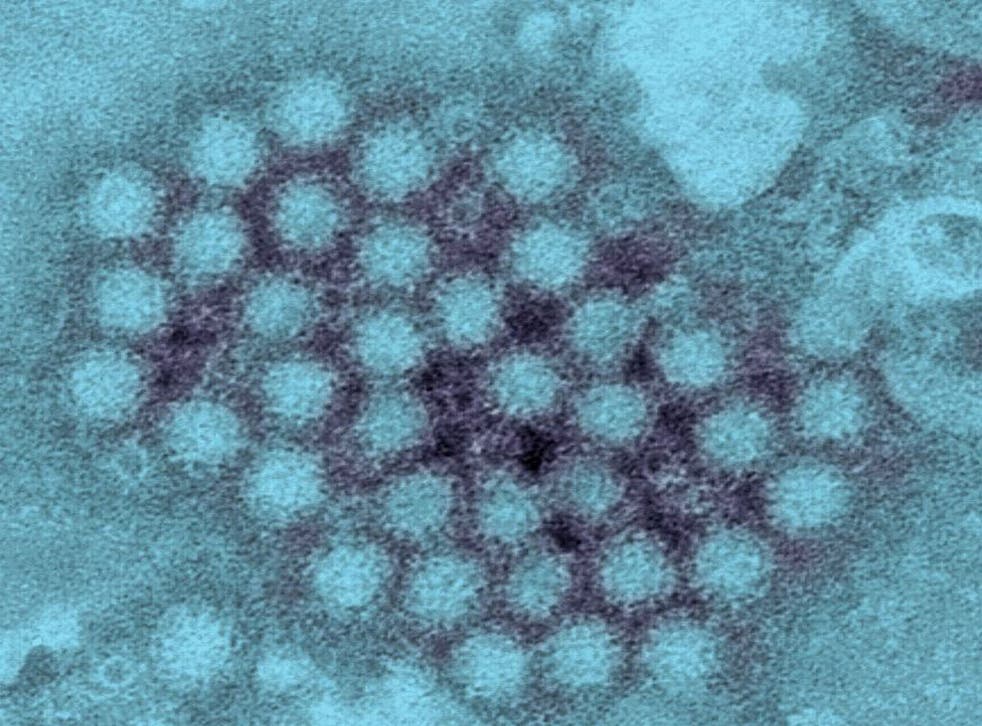 Norovirus closes wards in nine hospitals amid fears of winter NHS crisis
Health Secretary admits that pressures on hospitals are 'higher than they have ever been'
Nine hospitals have been forced to close wards because of outbreaks of the norovirus, according to a report.
As the flu season got underway, ITV News reported that five wards had closed to visitors and all other adult wards had restricted visiting hours at Warwick Hospital.
Four wards at Southampton General have stopped taking new patients and Weston General in Weston-super-Mare had been closed.
Hull Royal Infirmary, Diana Princess of Wales Hospital in Grimsby, James Paget Hospital in Great Yarmouth, Alexandra Hospital in Redditch, Warwickshire's Ellen Badger Hospital and Royal Bournemouth have also been affected.
Norovirus usually causes diarrhoea and vomiting for up to three days, but can be more serious for vulnerable or elderly people.
Between 600,000 and a million people catch the disease every year in Britain.
According to NHS England's Winter Health Check report, the number of beds unavailable because of norovirus-like symptoms, diarrhoea and/or vomiting averaged 1,296 in the week ending 8 December.
Winter is always a busier time for hospitals, as respiratory illness are exacerbated by the cold weather.
NHS officials said last month that they were "pulling out all the stops" to avoid a crisis this winter with Health Secretary Jeremy Hunt admitting that pressures on hospitals were "higher than they have ever been".
Join our new commenting forum
Join thought-provoking conversations, follow other Independent readers and see their replies