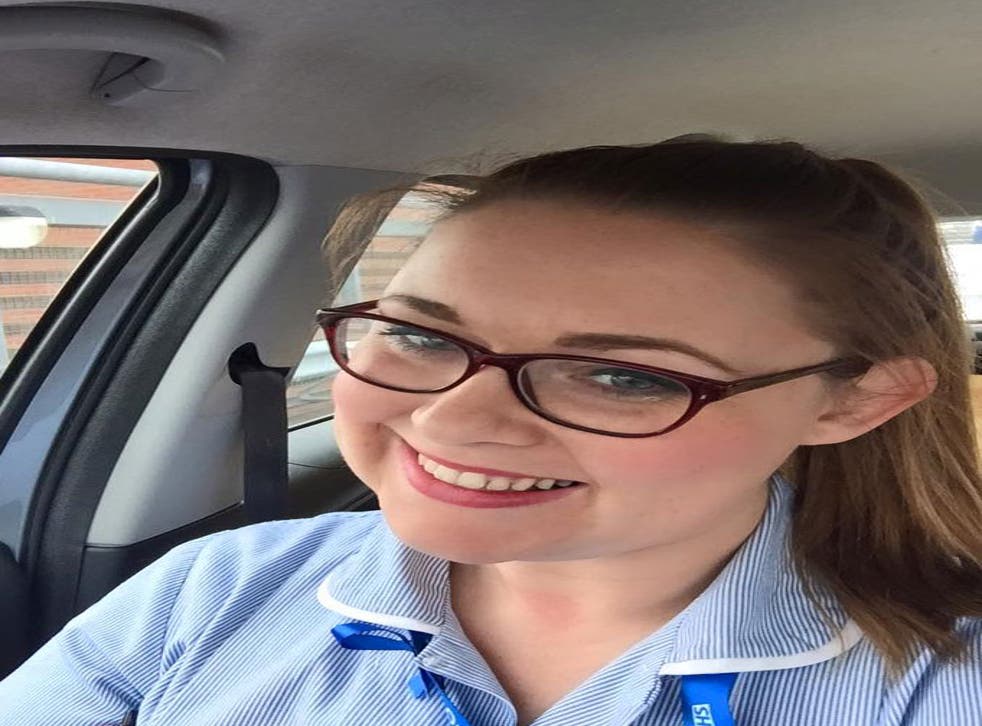 Nurse's emotional plea to Jeremy Hunt to 'protect our NHS' goes viral
Ms Williams says the NHS needs protecting
A nurse's emotional Facebook status detailing the demands placed on NHS nurses who are "stretched beyond breaking point" has gone viral.
The status was posted to the group 'I'm In Work Jeremy' — which aims to prove to Health Secretary Jeremy Hunt that NHS staff work at weekends, after he claimed parts of the NHS have a "Monday to Friday" culture in a speech in July.
Stacey Williams shared a photo of herself, alongside a lengthy post explaining the emotions she currently experiences in her job.
Ms Williams wrote that she cried this week "not because I hate my job but because I love it so much and we are stretched beyond breaking point."
She continued: "We are told we need to be 24/7 by people who do not work 24/7, when that is exactly what we do."
"The NHS is being cut and reduced and broken down every day yet the ever demanding need of patients does not reduce, in fact it increases, as does the amount of paperwork to go with it," she wrote.
The photo has so far amassed over 50,000 'likes' with many users commenting to thank Ms Williams for speaking up on behalf of NHS staff.
Finishing her post, Ms Williams pleaded: "Please protect our NHS. Please protect me so I can carry on holding the hands of those leaving this world or simply helping someone walk to the toilet and back so that they can retain some of their dignity."
Mr Hunt faced backlash for the comments he made from both NHS staff and the British Medical Association when he said: "Around 6,000 people lose their lives every year because we do not have a proper seven day service."
Join our new commenting forum
Join thought-provoking conversations, follow other Independent readers and see their replies