Obese people and smokers 'banned from routine surgery' as NHS attempts to cut spending costs
'It's the only way providers are going to be able to balance their books... the service is bursting at the seams'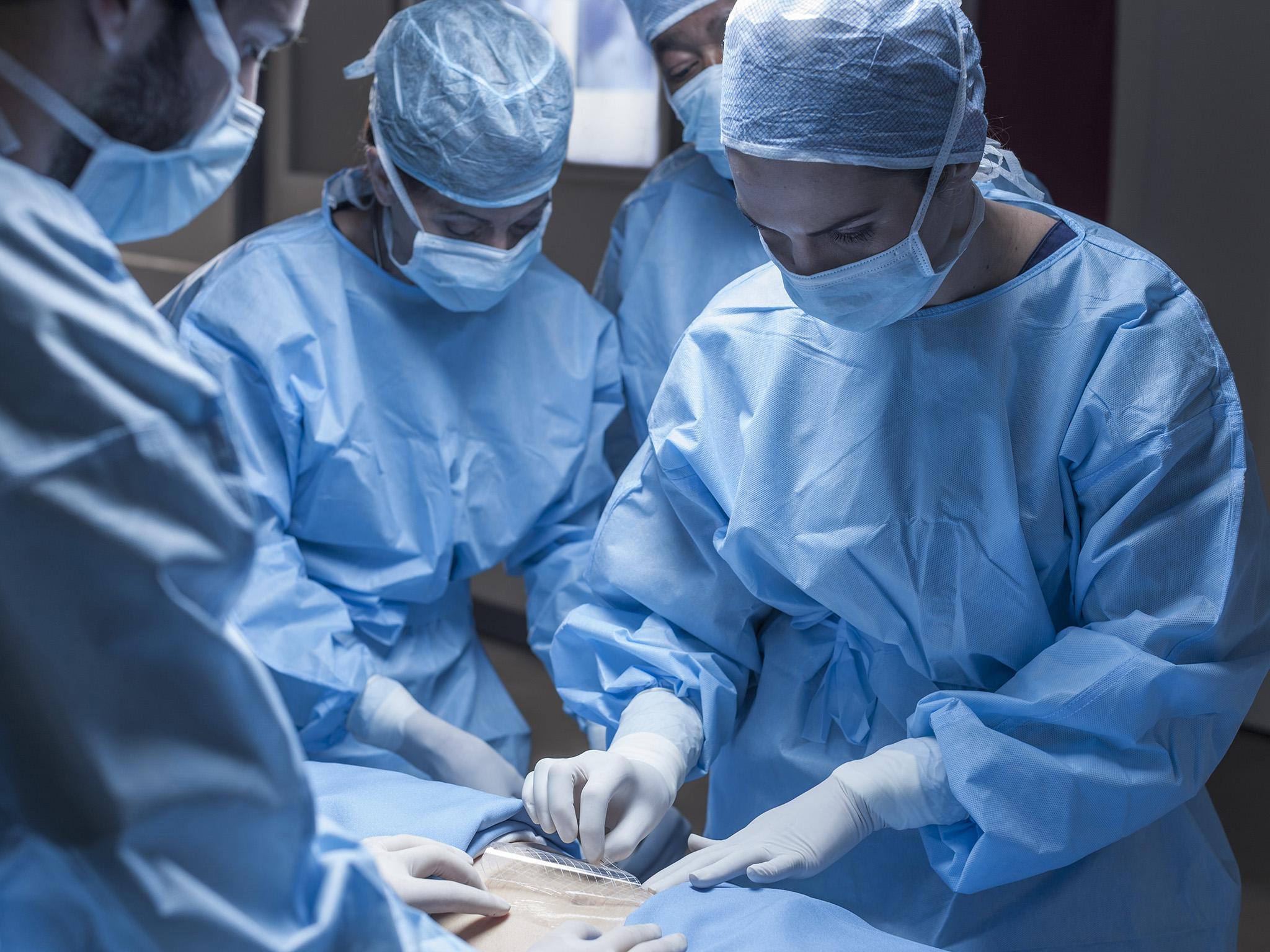 Smokers and obese people will be denied surgery on the NHS by cash-strapped hospitals trying to save money, senior health officials have warned.
Vale of York Care Commissioning Group has announced it will make people wait up to a year for non-essential surgery if they are overweight, until their body mass index (BMI) drops to 30. The group said the decision has been made as "the best way of achieving maximum value from the limited resources available".
The Royal College of Surgeons has described the decision as "the most severe the modern NHS has ever seen" amid concerns the NHS' funding crisis is seriously impeding its ability to function.
Chris Hopson, head of NHS Providers, told The Daily Telegraph: "I think we are going to see more and more decisions like this. It's the only way providers are going to be able to balance their books, and in a way you have to applaud their honesty.
"You can see why they're doing this – the service is bursting at the seams."
Luton Care Commissioning Group and East and North Hertfordshire also require a patient to have a BMI of 30 or lower in order to qualify for an operation. Others have reportedly refused surgery to smokers, requiring them to quit before operations can go ahead.
Earlier this year, research by the Royal College of Surgeons found a third of local NHS health trusts put restrictions on access to surgery – contrary to official guidance on how patients should be treated.
Critics say this can result in some patients being subjected to prolonged pain, without due justification. Others have raised concerns the move is motivated by desire to save money, instead of patient safety. The NHS overspent by £2.45bn in 2015-16.
Health news in pictures
Show all 40
However, doctors have argued that the restrictions are in place as surgery on obese people can result in complications and pose a risk to patients' health. Recovery from an operation can also be affected as obese people may be less able to participate in physiotherapy or other forms of physical exercise as part of their rehabilitation.
Shadow Health Secretary Diane Abbott said: "This is an unacceptable breach of the NHS principle of a universal service. We have a major public health crisis in this country. The answer is not rationing access to the NHS by weight or by lifestyle.
"The Government's underfunding of the NHS is leading to this crisis. I call on Jeremy Hunt to end the false economy of cutting investment in public health, and to fund the NHS properly."
Impact of smoking on lungs
A spokesperson for NHS England told The Independent: "Major surgery poses much higher risks for severely overweight patients who smoke. So local GP-led Clinical Commissioning Groups are entirely right to ensure these patients first get support to lose weight and try and stop smoking before their hip or knee operation. Reducing obesity and cutting smoking not only benefits patients, but saves the NHS and taxpayers millions of pounds.
"This does not and cannot mean blanket bans on particular patients such as smokers getting operations, which would be inconsistent with the NHS constitution. Vale of York CCG is currently under "special measures" legal direction, and NHS England is today asking it to review its proposed approach before it takes effect to ensure it is proportionate, clinically reasonable, and consistent with applicable national clinical guidelines."
Join our commenting forum
Join thought-provoking conversations, follow other Independent readers and see their replies