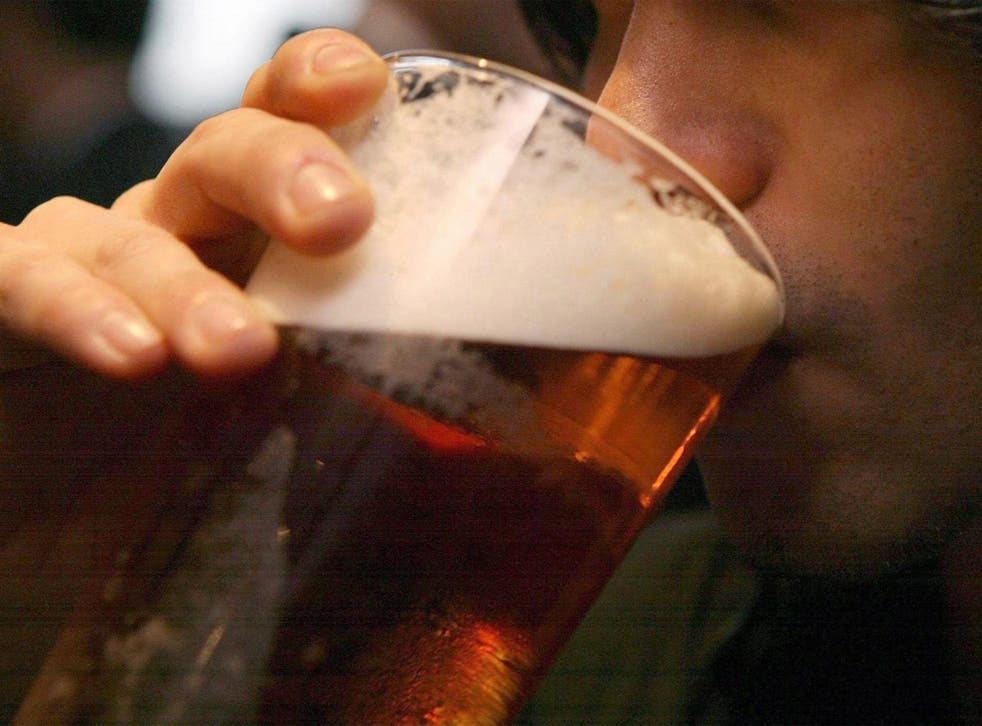 Once-a-day pill to beat alcoholism gains backing from health officials
A once-a-day pill to help alcoholics quit drinking has won the backing of health officials in England.
Nalmefene, which is already used in Scotland, helps people cope with the craving for alcohol by reducing the "buzz" they get from drinking.
Nearly 600,000 people could benefit from the drug, according to the National Institute for Health and Care Excellence (NICE), which said in draft guidance published today that nalmefene should be available as an option. Treating that number of people would cost about £600m a year.
Professor Carole Longson, of NICE, said: "Alcohol addiction is a serious issue for so many. Those who could be prescribed nalmefene have already taken the first big steps in their fight against their addiction by visiting their doctor and taking part in therapy programmes."
She added: "When used alongside psychosocial interventions, nalmefene is clinically and cost effective for the NHS compared with psychosocial interventions alone."
NICE said nalmefene "should only be prescribed in conjunction with continuous psychosocial support".
A consultation period on the idea of offering nalmefene on the NHS is now open and the final guidance is expected in November. A separate decision will be taken by the authorities in Wales and Northern Ireland.
Scotland became the first European country to prescribe nalmefene in October last year after trials showed some success. Men who usually drank eight units a day and women who drank six a day cut those amounts by half while taking the drug over six months.
However, Dr Des Spence, a GP in Glasgow, wrote an article in the British Medical Journal in February criticising the decision to give nalmefene on the NHS in Scotland at a cost of £84 a month per patient and casting doubt on the significance of the trial findings.
"Surely these resources would be better spent improving alcohol counselling services?" he wrote. "The drugs in alcohol addiction have tiny benefits and are a distraction from the real challenges of limiting the availability and increasing the cost of alcohol. This bad medicine is all too familiar."
Join our new commenting forum
Join thought-provoking conversations, follow other Independent readers and see their replies