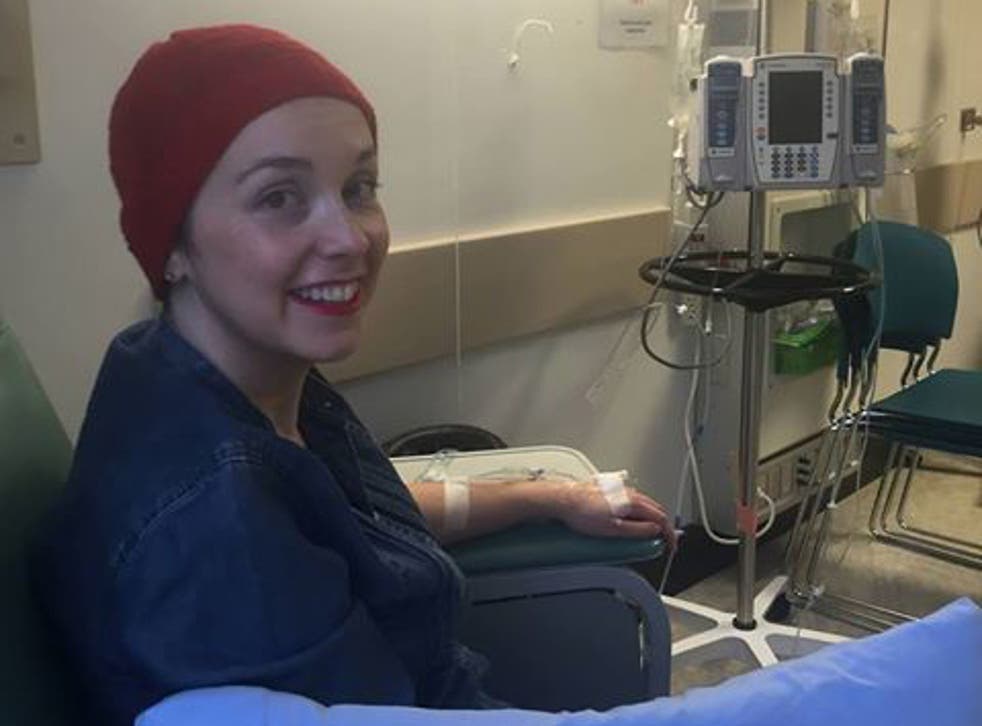 Ovarian cancer patient wants to raise awareness about the 'silent killer'
The current odds of getting ovarian cancer are 1 in 58 
A woman who was diagnosed with ovarian cancer shortly after giving birth is appealing for awareness to be raised about the 'silent killer'.
Since being diagnosed after the birth of her daughter Edie in September, Erin Barrett has had her left ovary, fallopian tube and a tumour removed in a bid to get rid of the cancer. She is now undergoing chemotherapy and will be beginning radiation treatment in January.
She is now seeking to raise awareness of the disease, so that other women can look out for some of the signs and receive treatment early.
In a post on Facebook, Ms Barrett said she'd "debated long and hard" about posting about her cancer, but she wanted to share what was happening to her.
She wrote: "I am currently going through chemo and will start radiation at the end of January.I feel nothing but positive in regards to my outcome and future plans. Plans that include never facing this again. And growing my hair back."
Ms Barrett, who is from British Columbia in Vancouver, then called for the public to take the time to talk to the women in their lives about the symptoms of ovarian cancer.
She added: "Take 15 seconds – that's all it takes – to tell two or three women in your life about the symptoms. This could be your wife, your mother, your sister, your daughter – any woman you care about. I want to keep a tally below of how many women have been told."
The symptoms, which can often be subtle and overlooked, include persistent stomach pain, persistent bloating, needing to pee more often, back pain, changes to bowel habits and feeling tired all the time.
She urged anyone who notices any or all of the symptoms listed, especially in women 40+, to go and see their doctor.
Signing off the post, she wrote: "Don't worry, I've decided that I'll be fine, and that's just the way it is."
Join our new commenting forum
Join thought-provoking conversations, follow other Independent readers and see their replies