The pain game: Sports stars risking their careers

Show all 8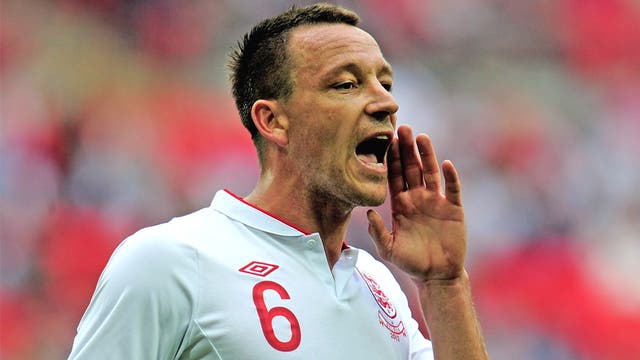 The pain game: Sports stars risking their careers
Fifa's chief medical officer claims that nearly half of international players take painkillers as part of their pre-match routine. Yet while the analgesics help stars to get out on to the pitch, they can also cause lasting damage – and the problem is not confined to football
Some claim it is a form of legal doping, others that it is an example of excess medication that is putting the long-term health of sportsmen and women at risk. The use of painkilling drugs and injections taken in advance of major sporting events to mask the effects of injuries has now become so widespread that it is causing alarm.
As footballing teams gather in Poland and Ukraine for the opening of Euro 2012 on Friday, Fifa's chief medical officer has warned that anti-inflammatory painkillers are so widely used by players it has reached the level of "abuse".
Almost 40 per cent of footballers at the 2010 World Cup in South Africa were taking the drugs, Dr Jiri Dvorak said, as he urged football to wake up to the threat.
In response to his warning, Kelly Sotherton, who won an Olympic bronze medal in the heptathlon in Athens in 2004, tweeted yesterday: "I'd say quite a few sports have this issue."
Sotherton's sporting career has been blighted by injury in recent years and last week she announced her retirement, after failing to recover from a back problem for which she had surgery. She said she had a prolapsed disc which had become "horrendously painful".
Sixty players have already been ruled out of Euro 2012 before the competition has started – the most in European Championship history. Frank Lampard, Gary Cahill, Gareth Barry and John Ruddy have pulled out of the England squad due to injury. Gary Lewin, England's physiotherapist, called for a winter break in the football season to ease the pressures.
The commonest anti-inflammatory drugs are aspirin and ibuprofen, which can be bought over the counter, but there are many stronger varieties such as diclofenac and naproxen available only on prescription.
They work by damping down the inflammation associated with any soft-tissue injury when a muscle, tendon or ligament is damaged.
They are taken preventively by, for instance, people with arthritis to halt pain and protect joints. But when taken by healthy sportspeople, there is a risk they may mask pain, which could lead to increased injury. The drugs also cause side effects, including stomach irritation, indigestion and an increased risk of gastric bleeding. They have been linked with heart attacks in vulnerable people, and kidney and liver damage, when taken in high doses over long periods.
Dr Dvorak was speaking at a medical sports conference in Budapest in May but his remarks were made public only yesterday.
He cited results from a survey of players in the 2010 World Cup published in the British Journal of Sports Medicine which found 39 per cent said they had taken a painkilling agent before every game.
Younger players were aping their seniors by taking the drugs too frequently, he said. Some teams handed out as many as three drugs to each player before a match, with those from North and South America being the worst offenders.
"Unfortunately, there is the trend to increase the intake of medication. It is something that we have to really take seriously," Dr Dvorak told the BBC. He cited the pressure on team doctors to get players back on the field as quickly as possible.
"Most of them, they are under pressure between the diagnosis and appropriate treatment, and between the pressure to bring the player back on the pitch. If they take them out for too long they might be out of a job," he said.
Several players have described the damage done to themselves after they agreed to accept painkilling injections, normally of steroids into painful joints, before matches. Although the injections can be helpful in the short term, they are not recommended long term because of the risk of damage to tissues. Steroids weaken the immune system and can thin cartilage and there is a risk of infection from the injection.
Garry Monk, the Swansea City defender, described last year how he had had "one too many injections" in his back to help him to play, which had damaged a nerve, leaving him without feeling in his right foot.
Dr Dvorak's views were echoed by Hans Geyer, the deputy director of the World Anti-Doping Agency.
Dr Geyer said anti-inflammatories qualified as a "doping substance", which allowed endurance athletes in particular to complete feats of running or walking that would not otherwise have been possible.
He warned footballers were trying to make themselves "insensitive" to pain.
"If you switch off alarm systems that protect your tissues, you can have irreversible destruction of tissue."
Case study: 'I feared being left out more than needles'
The former Premier League footballer Dominic Matteo is a sportsman who knows only too well the potential long-term side effects of painkillers.
Speaking to the online magazine Sabotage Times last year, the ex-Liverpool and Leeds player explained how years of having injections to enable him to play at the highest levels took the most serious toll on his health.
He revealed how painkilling injections left him facing a spinal operation that was the stuff of "nightmares".
Matteo said: "Thanks to the fact I took painkilling injections to play football for years when my body was telling me to do otherwise, I have recently had to have spinal surgery."
The 38-year-old said the operation had been a success, but it initially left him so debilitated that he feared he would be permanently unable to lift his two young children.
Matteo said the injections started when he was playing for Liverpool and continued when he moved to Leeds and then Stoke City.
He said he dreaded the needles, with some being injected into the ball of his foot, but continued to have them for fear he would otherwise be left out of a match through injury.
Painkillers in sport...
John Terry
Chelsea's captain took painkilling injections to play in April days after he cracked two ribs in the first leg of the Champions League quarter-final against Benfica. He was forced off a week later in the second leg, complaining of breathing problems. The 31-year-old centre back has a long history of playing through pain that stems from persistent injuries to his back and knee.
Kelly Sotherton
The former heptathlete, who won a bronze medal at the 2004 Olympics in Athens, said she "never" started a competition 100 per cent fit and free from medication. The 35-year-old retired last month after failing to recover from back surgery in time to compete at the London Games.
Lleyton Hewitt
Australia's former world No 1 tennis player lost in the first round of this year's French Open but said it was good "not to have pain" following successful surgery. This was required after doctors refused to give him any more painkilling injections for recurring toe problems. Previously, the 31-year-old said he had not been pain-free since last March and needed injections for "pretty much every match I played".
Richie McCaw
The captain of the New Zealand rugby union team started last year's World Cup with a problem with his foot. He had fractured it in February and needed surgery, but the pain got worse in the showpiece tournament and required painkillers. During the event the 31-year-old openside flanker became the first All Black to reach 100 Test matches. He went on to play in the final and lift the cup.
Andrew Flintoff
The celebrated cricketer blames England's 2009 Ashes campaign for ending his career. The 34-year-old all-rounder retired in 2010 after failing to overcome a chronic knee problem. Playing against Australia, he was given a huge number of painkilling injections to help him stay in the series, but ended his career saying his knee was "in bits".
Gavin Henson
His career may have gone off the rails this year but Henson, 30, made a winning return to Wales's rugby union side in 2008 after a two-year absence. He played in their Six Nations victory over England at Twickenham but needed a painkilling injection at half-time as he struggled with an Achilles injury. He played in every game with that Grand Slam-winning side, but is now without a club.
Paul Lawrie
The 1999 Open champion golfer has had a foot injury for a year. He was to have surgery last winter but a return to form has seen him playing on with painkillers.
Kobe Bryant
The US basketball star, who has just finished his 16th season with the LA Lakers, manages a long-standing wrist problem with injections before a game and ice wraps afterwards. Bryant, 33, also wears an immobilising brace to hold it in place off court. American footballers also admit to using painkillers, including the Philadelphia Eagles quarterback Michael Vick and the Chicago Bears linebacker Brian Urlacher.
Join our new commenting forum
Join thought-provoking conversations, follow other Independent readers and see their replies