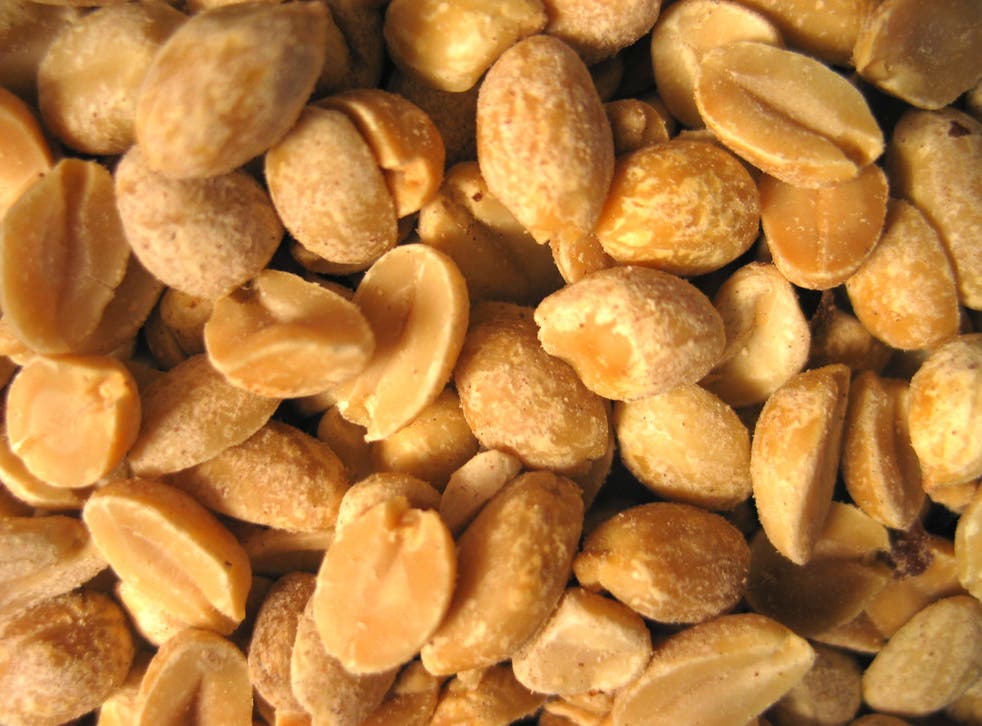 Peanut allergies could be 'cured' as trial on children has 82% success rate with probiotics
Allergic reactions to peanuts can cause hives, vomiting and even death
Peanut allergies could be cured by an 18-month course of probiotics taken with protein from the nut to minimise risk of a fatal reaction, Australian researchers have found.
A group of 28 peanut-allergic children aged up to 10 were given increased doses of the peanut protein every two weeks with a fixed amount of probiotic Lactobacillus rhamnosus that is said to equate to about 20kg of yoghurt a day.
The healthy eating trends of 2015

Show all 10
By the end of the treatment at Murdoch Childrens Research Institute, at which a maintenance dose of 2 grams of the protein was administered, more than 82 per cent of the children were able to tolerate peanuts within two to five weeks.
A total of 23 out of the 28 were able to include products made from peanuts into their diet and researchers in Victoria, Australia, concluded that the success rate was seven in nine.
A placebo group of another 28 children only had one case of success at the end of the trial.
Peanut allergy affects around half a million people in the UK and more than 10 million globally.
Lead researcher, Associate Professor Mimi Tang said the study results could potentially provide an effective treatment for food allergy, however it should not be tried at home.
Children who had severe reactions to peanuts were excluded from the test and test subjects suffered abdominal pain,vomiting and hives.
She said: "In the study the combined delivery of probiotic and oral immunotherapy was a safe and effective treatment for peanut allergy; however it is important to point out that this treatment must be only be given under close medical supervision as we are giving peanut to children who are allergic to peanut, and children did have allergic reactions."
"It appears that we have been able to modify the allergic response to peanut such that the immune system produces protective responses rather than a harmful response to the peanut protein," she added.
The researchers hope that further tests are carried out in the future to ascertain if the effects on the patients are long-lasting.
Join our new commenting forum
Join thought-provoking conversations, follow other Independent readers and see their replies