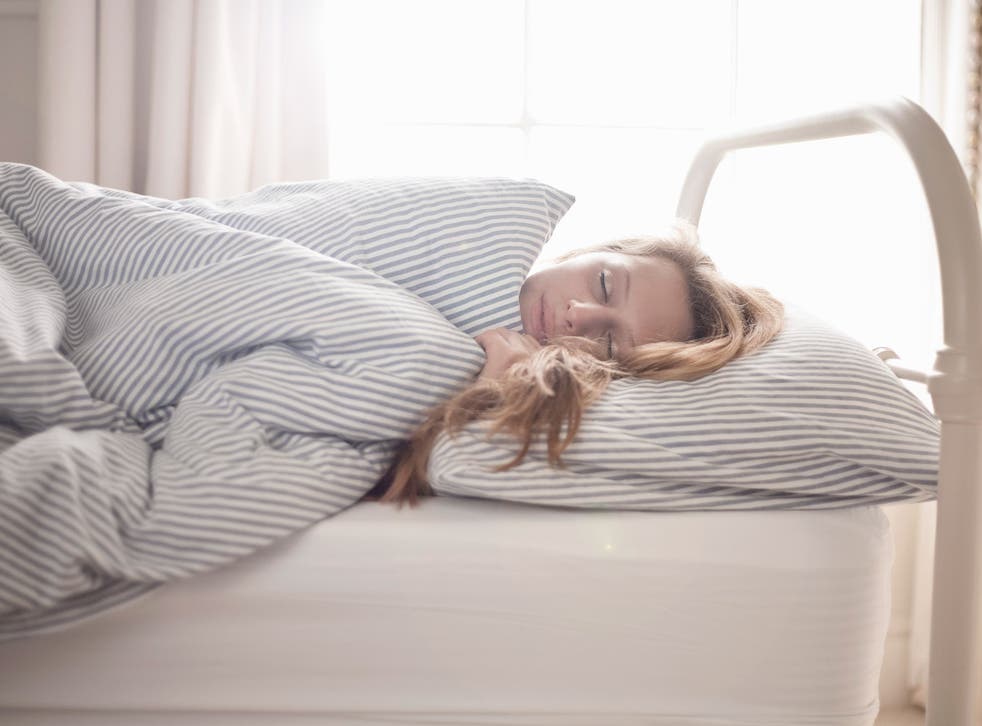 People who sleep more than eight hours are more likely to have a stroke, research shows
Experts are unsure whether oversleeping is a cause or a symptom
People who sleep for more than eight hours a day are more likely to have a stroke, research has shown – but experts do not know the reason why.
A study of nearly 10,000 people carried out at the University of Cambridge found that those who took eight hours on average had a 46 per cent higher than average risk of having a stroke.
Adults tend to need between six and nine hours sleep to feel well-rested, but oversleeping has previously been linked with health problems such as diabetes or obesity.
However, it was unclear from this latest study whether sleeping for more than eight hours was actually causing the kind of cardiovascular problems that can lead to stroke, or whether it was merely an indicator or symptom of underlying conditions.
The study looked at people aged between 42 and 81 years of age. Researchers tracked their sleeping habits over nearly 10 years, in which time 346 of the participants suffered a stroke.
After adjusting for risk factors such as age and gender, people who said they slept for more than eight hours were found to have a 46 per cent higher risk. Those who slept for less than six hours, meanwhile, had an 18 per cent increased risk, although the researchers said there were so few people in this category that the finding may not be reliable.
Seven out of 10 participants reported sleeping between six and eight hours a day, and one in 10 said they slept for more than eight hours.
The small number who slept for fewer than six hours were more likely to be older, women and less active.
Professor Kay-Tee Khaw, of the Cambridge Institute of Public Health, the study's senior author said: "We need to understand the reasons behind the link between stress and stroke risk. What is happening in the body that causes this link? With further research we may find that excessive sleep proves to be an early indicator of increased stroke risk, particularly among older people."
The study is published in the medical journal Neurology.
Lack of sleep has been linked with disruptions to the body's metabolism and can also raise the levels of the so-called stress hormone, cortisol, both of which could lead to higher blood pressure and raise the likelihood stroke. Why too much sleep could have a similar outcome remains a mystery.
Dr Madina Kara, research manager at the Stroke Association, said the study did not amount to evidence that too much sleep led to stroke, and urged anyone with concerns about their health to speak to their GP.
"The known risk factors [for stroke] include high blood pressure, smoking and lack of exercise," she said. "Eating healthily, getting active and quitting smoking can make a big difference in reducing your risk of stroke."
Around 110,000 people have a stroke every year in England. It is the third leading cause of death after heart disease and cancer. Strokes are caused by the blood supply to the brain being cut off. One in four people die after a stroke, and survivors can suffer long-lasting problems and disability caused by damage to brain.
Join our new commenting forum
Join thought-provoking conversations, follow other Independent readers and see their replies