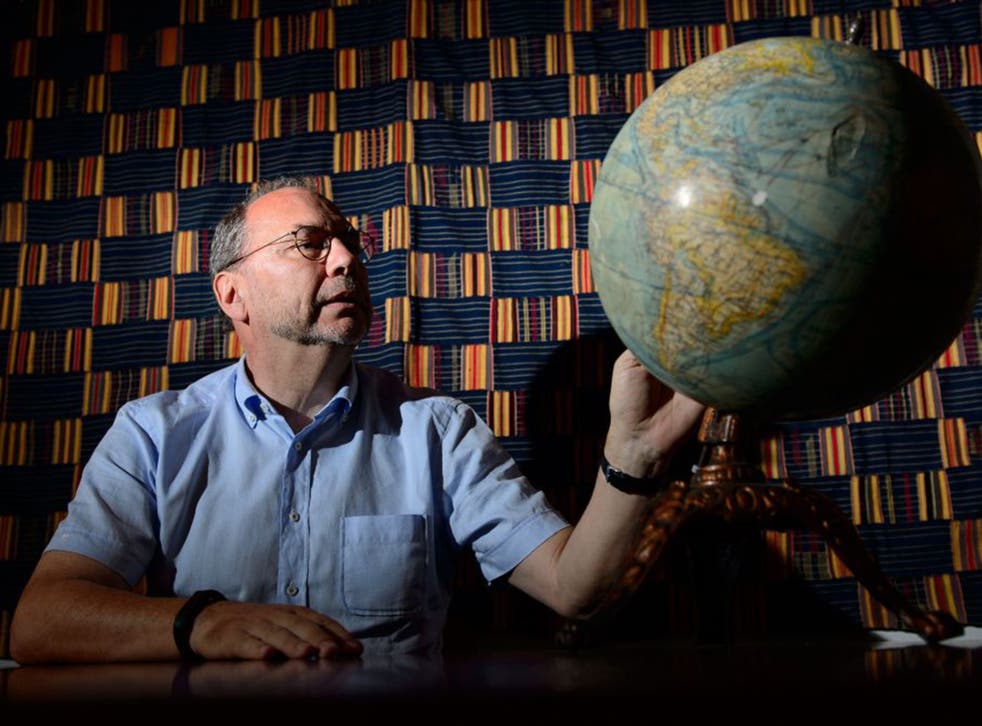 Peter Piot interview: 'I never imagined the Ebola virus would get out of control'
Back from Sierra Leone, the expert who discovered Ebola says the onus is now on the UK to strengthen measures to protect itself
In 1976, when Peter Piot, a young Belgian microbiologist, was sent to investigate an outbreak of a mysterious virus in a remote part of the Democratic Republic of Congo (then Zaire), he could never have predicted how the new pathogen that he viewed through his microscope would change his life – nor the devastation it would cause nearly four decades later.
The virus was Ebola, named – by Piot and his team – after a nearby river. "I was convinced there would always be Ebola outbreaks, because there is a reservoir, in bats," he says now. "But I couldn't imagine it would get out of control."
Nearly 40 years after his discovery, made when he was only 27, Professor Piot is one of the foremost experts in the never-ending war against infectious disease. Having identified one deadly virus, he went on to devote much of his life to the fight against another: HIV. He was the founding director of Unaids, the joint United Nations Programme on HIV/Aids, a position he held from 1995 to 2008.
Few people better understand the fraught interplay between health and politics that can mean the difference between life and death for millions. As director of the London School of Hygiene & Tropical Medicine, he remains at the vanguard of research and activism in global health – and has been one of the sternest critics of the world's response to the Ebola crisis of 2014.
The men and women on the frontline against Ebola and other hazards

Show all 6
Speaking only hours after returning to London from Sierra Leone, where he has been touring treatment centres, he told The Independent that, while the outbreak itself was unavoidable, it need never have wrought such devastation.
"Because Ebola had never been detected in West Africa, I can understand why it took three months to diagnose it, particularly in a country [Guinea, where the outbreak began] where health systems are so poorly developed.
"But in March, all the stops should have been pulled out. This was avoidable. There was a slow response locally, out of ignorance and under-estimation, and the international community also was slow – except for Médecins Sans Frontières. But you can't expect an NGO to be in charge of a whole country." It took, as Professor Piot grimly observed at the time, "a thousand dead Africans and two Americans who were repatriated" for the rest of the world to wake up.
Now, finally, after medico-military interventions by the US in Liberia, France in Guinea and the UK in Sierra Leone, and a major international investment in healthcare workers, logistics and experimental treatments, Professor Piot believes that the end may be in sight.
"The effort is paying off," he said, having witnessed treatment centres up and running and a "command and control" centre in Port Loko, run jointly by the Sierra Leonean and British militaries, functioning well.
The question of future threats from viruses remains, and the extent to which the UK and Europe are prepared for them. To that end, Professor Piot believes there is a need for a new health security agency to guard against pandemics.
"It's time the UK and Europe had a well-trained corps of people who are globally experienced and deployable, specialists in outbreak control but underpinned by strong research and science. We don't have that and that makes us vulnerable."
He added that while America's Centres for Disease Control was a "formidable force", neither Public Health England nor the European Centre for Disease Prevention and Control placed enough focus on infectious disease as a "national security issue".
"We don't have this 'epidemic intelligence service'," he said. "You don't want to depend on information coming from the US. CDC is a great organisation, but we need that capacity ourselves as a nation. That's a national security issue."
In Sierra Leone, meanwhile, "life is going on," Professor Piot said. "Most Sierra Leoneans have probably never even seen someone with Ebola. But the stigma is real. Some survivors' families don't want their family member back. The stigma is also there for healthcare workers. Some of them can't go back to their families," he said.
As for the question of how the virus he discovered 40 years ago could so suddenly get out of control, Professor Piot believes that a "perfect storm" of factors were responsible, including poorly developed health systems, traditional burial customs and a slow international response.
Some have asked him whether the current strain might be a slightly different virus to those previously identified. "At the moment there is no evidence for that," he said. "Once the epidemic is under control there will have to be more research. It doesn't look to be a very different virus, but it could evolve, who knows?"
Now is also the time to test experimental therapies. "There is an opportunity to make sure that this is the last Ebola epidemic where all we have to beat it is quarantine."
Investment in the healthcare systems of poorer countries must be increased, he added, and the next time Ebola – or another deadly pathogen – does strike, the world must be prepared to act. "I'd rather be accused of over-reacting than under-reacting."
Join our new commenting forum
Join thought-provoking conversations, follow other Independent readers and see their replies