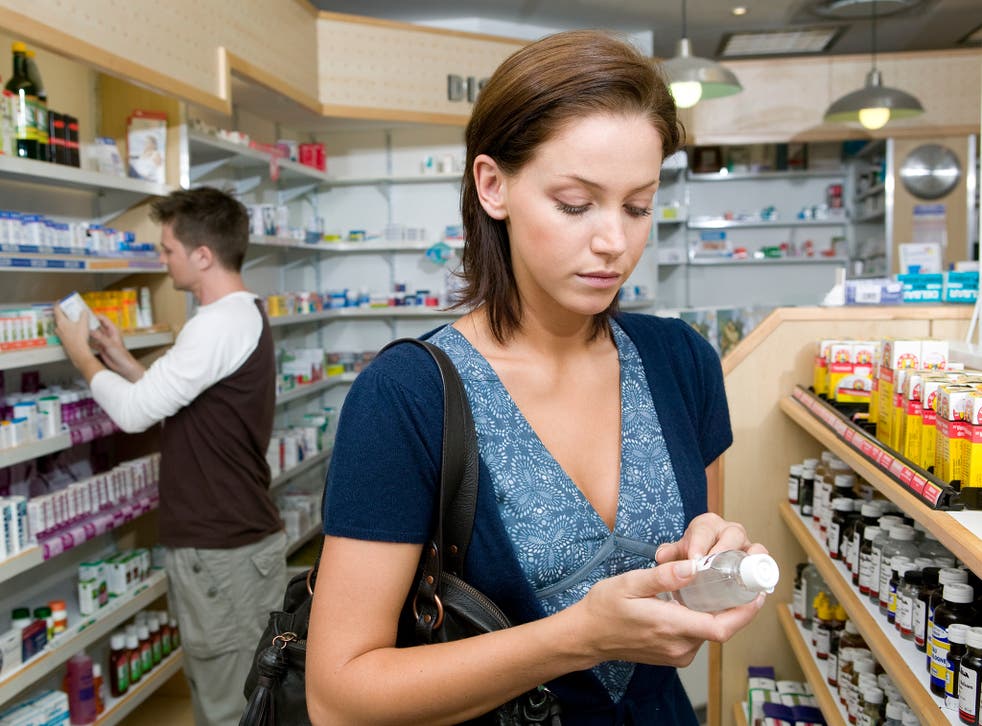 Pharmacies demand to be 'first point of contact' for overstretched NHS
A report has called for a radical shakeup of how primary care is organised
Jamie Merrill
Thursday 17 July 2014 00:06 Comments
Pharmacies and high-street health specialists are "key to the survival of the NHS" and should be the "first point of contact" for tackling smoking and obesity levels, according to a coalition of leading primary healthcare experts.
The call from Pharmacy Voice, the body that represents all of Britain's 11,500 community pharmacies, comes as a major medical think tank warns that "cracks" are showing in the NHS as it struggles to face "huge pressures" on its finances.
Many pharmacies already offer some health advice, but in a major new report backed by NHS Alliance, the Optical Confederation, and the National Community Hearing Association, Pharmacy Voice has urged for "high-street health specialists" to become the "first point of contact" for many long term conditions and minor illnesses that would traditionally be dealt with in hospital or by GPs.
To help relive the financial and number burden on the NHS it calls for sexual health advice, anti-smoking advice, weight loss and alcohol awareness treatment to be handled on the high street in the first instance, in a radical shakeup of how primary care is organised.
The new report comes on the same day as an analysis of the latest NHS data by the King's Fund think tank reveals that a quarter of NHS trusts finance directors are expecting to overspend their budgets this year, major A&E departments have missed targets for 51 weeks in a row and more than 3 million people have been waiting at least 18 weeks for hospital treatment, the highest number since 2008.
"Our latest quarterly report paints a picture of a service under huge pressure, with cracks beginning to appear in NHS performance," said John Appleby, chief economist at The King's Fund. "It once again underlines the need for new funding if services are to be maintained."
However the authors of the new primary care report are keen to point out that pharmacies, which already deal with 1.6 million sick people each day, can step in to relive some of this burden.
It adds that up to 8 per cent of current visits to accident and emergency departments could have been dealt with on the high street.
Furthermore it argues that the vast majority of common ailments, such as coughs and colds, which account for one fifth of a GP's workload incurring a cost to the NHS of £2 billion annually, could be dealt with by pharmacies or other healthcare professionals on the high street.
"We have to be radical in our thinking and our actions if the NHS is to survive in its current form. Reducing demand is an imperative, which can really only be achieved by reaching out to people who might not want to visit their GP but who need advice and support from a health care professional," said Professor Robert Darracott, chief executive, Pharmacy Voice.
"1.6 million people visit their community pharmacy every day, creating a real opportunity for us to dispense health as well as medicines, helping people stay well, and potentially resulting in billions saved in hospital admissions further down the line."
Despite this ambition, a survey within the report found that despite community pharmacies, optometrists and community hearing aid services accounting for more than 40 per cent of the primary care budget; less than 35 per cent of people know the full extent of services they offer on the high street. Instead they increasingly rely on over-burdened GPs and emergency departments.
"Primary care isn't, and shouldn't be, all about general practice. Rather, primary care should be seen as a cohesive whole bringing together community pharmacy, community eye care and hearing services, dental practice and even providers of housing, emergency services and communities themselves alongside general practice," said Dr Michael Dixon, chairman, NHS Alliance.
"I fully support the notion of high street health hubs and think they have a vital role to play in supporting the NHS as we know it today."
Register for free to continue reading
Registration is a free and easy way to support our truly independent journalism
By registering, you will also enjoy limited access to Premium articles, exclusive newsletters, commenting, and virtual events with our leading journalists
Already have an account? sign in
Join our new commenting forum
Join thought-provoking conversations, follow other Independent readers and see their replies