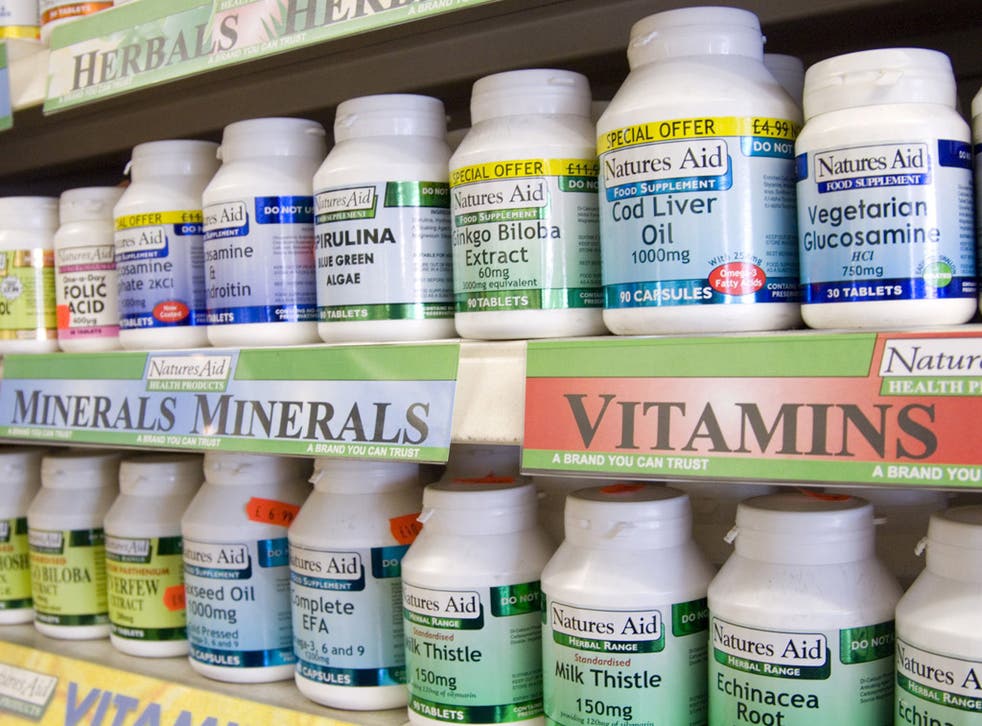 Popular calcium supplements 'can increase heart attack risk by 86 per cent'
Pills taken by thousands of people with brittle bones may be doing more harm than good, study suggests
Calcium supplements taken by tens of thousands of people to strengthen their bones may be doing them more harm than good, research suggests.
An estimated three million people in the UK suffer from osteoporosis and many are prescribed calcium to curb the bone-thinning condition. But a study of 24,000 people aged between 35 and 64, whose health was tracked for 11 years, found that those who took the supplements had an 86 per cent higher risk of a heart attack.
Most combined calcium with other supplements, but among those who took calcium alone the risk of a heart attack more than doubled. Experts urged caution in interpreting the findings because they are based on a small number of events – 20 heart attacks among those who took the supplements.
The British Heart Foundation said further tests were needed to determine whether the risks outweighed the benefits. "If you have been prescribed calcium supplements, you should still keep taking your medication, but speak to your doctor if you have any concerns," said a spokesman for the charity.
The finding is complicated by the researchers' overall conclusion that higher calcium levels in the body are beneficial, but only to a certain degree. People who had a moderate amount of calcium – up to 820 milligrammes a day – in their diets from all sources, including supplements, had a heart attack risk almost a third lower than those with the lowest levels of calcium.
But that benefit disappeared in those with the highest levels of calcium, above 1,100mg a day. The study was carried out in Germany and the authors, from the German Cancer Research Centre in Heidelberg, reported in the medical journal Heart that calcium supplements "should be taken with caution". An editorial published with the paper warned the safety of calcium supplements was "coming under increasing scrutiny".
Previous studies have linked calcium supplements with a higher risk of heart attacks, despite research showing that they lower blood pressure and other factors that would be expected to prevent heart attacks. It explains why their effect may be different from calcium obtained in the diet, chiefly from dairy products such as milk.
Dietary calcium is taken in small amounts throughout the day and is absorbed slowly. Supplements, on the other hand, cause calcium levels to soar above the normal range and it is this flooding which may be harmful, according to Professor Ian Reid and Mark Bolland, from the University of Auckland in New Zealand.
"Calcium supplements have been widely embraced by doctors and the public on the grounds that they are a natural and therefore safe way of preventing osteoporotic fractures," they write. "It is now becoming clear that taking this micronutrient in one or two daily doses is not natural, in that it does not reproduce the same metabolic effects as calcium in food."
The impact of the supplements on brittle bones may also have been overstated, with a protective effect of no more than 10 per cent. The researchers conclude: "We should return to seeing calcium as an important component of a balanced diet, and not as a low-cost panacea to the universal problem of postmenopausal bone loss."
A spokesperson for the Royal College of Physicians said: "The message is that if you have a medical need to take calcium supplements to protect your bones you should do so and there is good evidence to support this. If you have no medical need, then just stick to a healthy mixed diet and don't take unnecessary supplements."
A Department of Health spokesperson said: "We will consider the study carefully once the complete article has been published. The majority of people do not need to take a calcium supplement. A healthy balanced diet will provide all the nutrients, including calcium, that they need. Good sources of calcium include milk and dairy foods, fortified dairy food alternatives, e.g. soya drink and green leafy vegetables."
Health risk: Oversold supplements
* Glucosamine, found naturally in shellfish, is sold in health shops and is increasingly prescribed by doctors to ease the joint pain caused by arthritis. But research has found it is no better than a placebo at relieving pain.
* Anti-oxidants – vitamins A (found naturally in liver, left), E and beta carotene – are sold as a means of warding off heart disease. But tests show that, far from prolonging life, they may actually shorten it.
* Vitamin C (found in citrus fruits) is essential for protecting cells and absorbing iron from food. It is the most widely-promoted supplement against colds and flu, but its protective effect is a myth – even when taken in huge doses.
* Vitamin E (added to Marmite) and beta carotene (a precursor of vitamin A found naturally in carrots) were given to smokers to reduce lung cancer risk. Instead, they increased it by 18 per cent – exactly the opposite of what was expected.
* Vitamin D supplements, also known as "bottled sunshine", are thought to fend off heart disease, cancer, diabetes, high blood pressure, multiple sclerosis and schizophrenia. But US scientists say the high doses often recommended could be harmful.
Join our new commenting forum
Join thought-provoking conversations, follow other Independent readers and see their replies