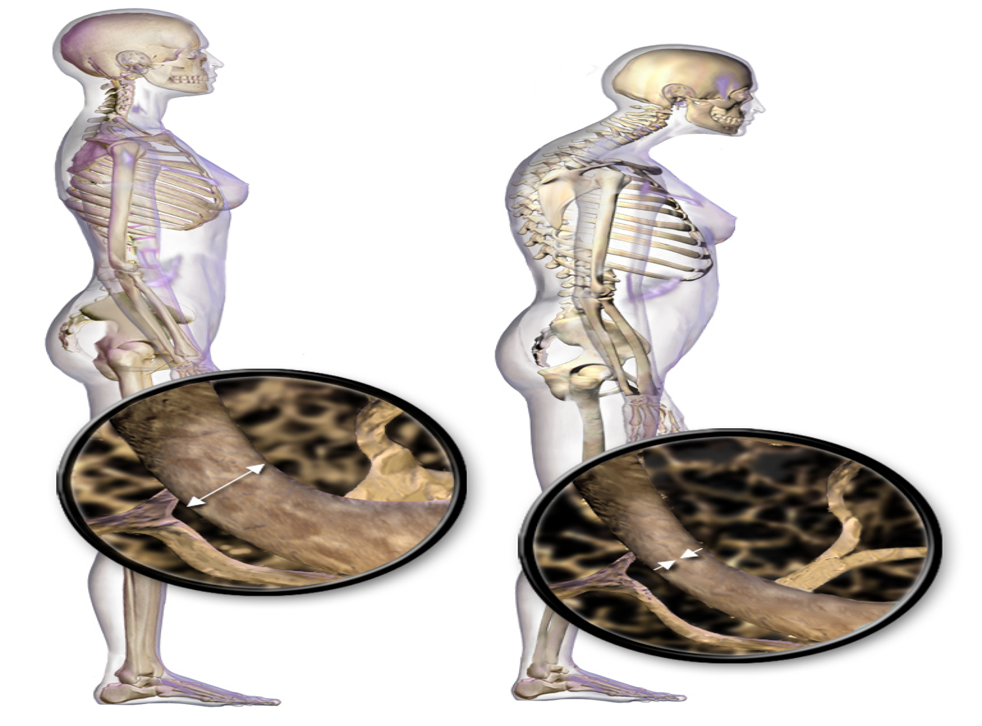 Potassium salts can lower the risk of developing osteoporosis, study finds
Readily found in fruit and vegetables including potatoes, bananas, and tomatoes
A new study has found that potassium salts can lower the risk of developing osteoporosis.
For the first time, researchers at the University of Surrey have found that potassium salts can reduce bone resorption, which is the process by which bones are broken down and subsequently weakened.
Osteoporosis is a disease that means that more bone is broken down than is naturally able to replenish and mend. 
These salts are found readily in fruit and vegetables including potatoes, bananas, and tomatoes.
Eating a potassium-rich diet not only maintains bone health, but it also reduces the amount of calcium and acid secreted in your urine.  
Lead author of the study, Dr Helen Lambert, explains the importance of maintaining this balance: "This means that excess acid is neutralised and bone mineral in preserved." 
A typical Western diet is high protein which can enhance the weakening of bones, and so this study can act as an important guide as to how to counteract these damaging effects.
"Our study shows that these salts could prevent osteoporosis, as our results showed a decrease in bone resorption," said Lambert.
Poor bone health can affect anyone, but it is more prevalent in women, and those over the age of 50.  In the UK, 300,000 fragility fractures are recorded a year, with 1,150 people dying a month from complications arising from bad hip fractures.​
Join our new commenting forum
Join thought-provoking conversations, follow other Independent readers and see their replies