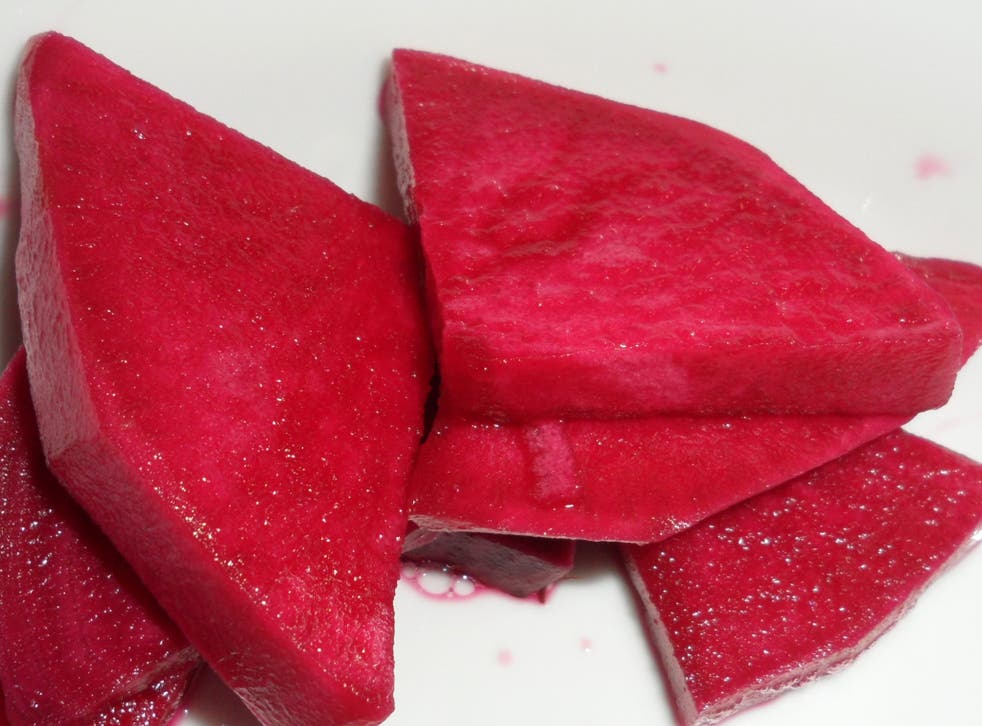 Preventing flu: Scientists find bacteria in Japanese pickled turnips which could boost immune system
Study on mice in Japan has led to start of promising human trials using new probiotic drink
Scientists have discovered that eating a traditional Japanese pickle could have "protective effects" in preventing people from catching the flu.
Human trials have been started after a study in mice showed the bacterium in suguki, a pickled turnip dish popular in Japan, reduced the likelihood the animals would contract illness.
According to the findings, which have been published in the journal Letters in Applied Microbiology, the Lactobacillus brevis bacteria led to increased production of disease-fighting antibodies – including flu-specific ones.
The impact in mice was strong enough to prevent infection from the H1N1 flu strain.
Researchers said a new study was now under way, in which they are giving people a probiotic drink containing the same KB290 strain of the bacterium found in suguki.
Study author Naoko Waki, from the Japanese food company Kagome, said: "Our results show that when a particular strain of Lactobacillus brevis is eaten by mice, it has protective effects against influenza virus infection."
A protective layer of sugars called exopolysaccharides that protects the bacteria against acid stomach juices could lie behind its powers, the Japanese researchers believe.
"We know that exopolysaccharides have immune boosting effects in other similar bacteria, so we wonder if the exopolysaccharides of KB290 are responsible for the effects we see," said Ms Waki.
While the research seems promising, the NHS advises that the best way to prevent colds and flu is still to live a healthy lifestyle with regular exercise, and to get vaccinations if possible. They say that flu jabs are the best bet for avoiding flu, and advise that there are no definitive studies to prove food supplements such as vitamin C, zinc or echinacea can stave off a cold.
Join our new commenting forum
Join thought-provoking conversations, follow other Independent readers and see their replies