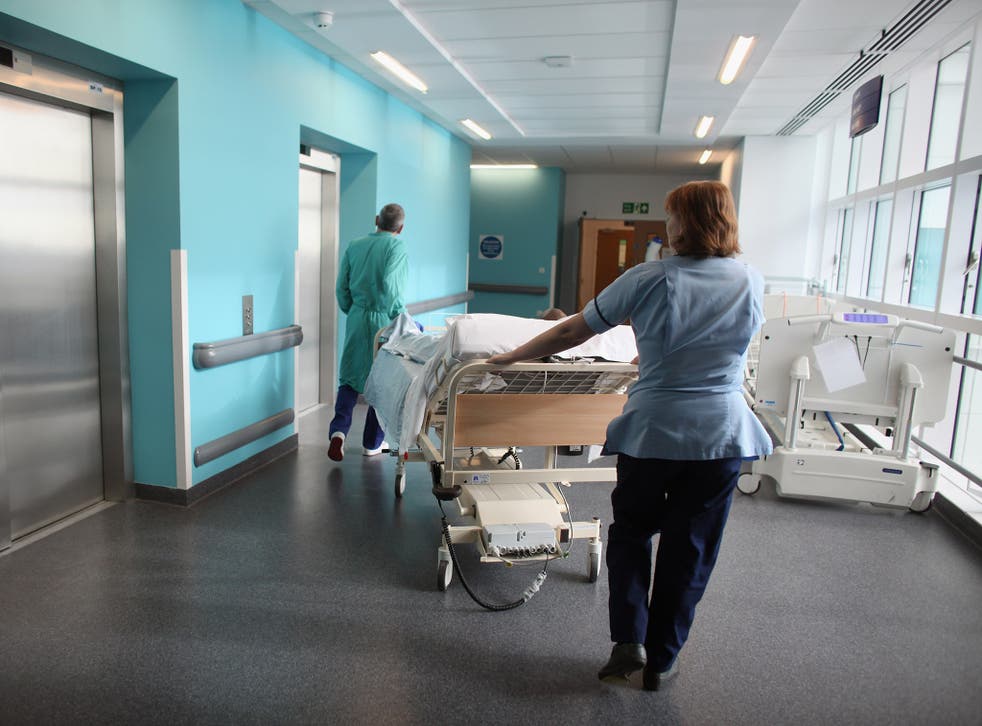 Private sector providers of GP services being outperformed by traditional practices
Research has found the providers perform worse than on 15 of 17 key indicators – such as patient satisfaction and keeping patients out of hospital
Private sector and other alternative providers of GP services in the NHS do not do as well as traditional GP practices, an expert analysis has found.
Since 2004 for-profit companies such as Virgin Healthcare and Care UK, as well as voluntary organisations and social enterprises, have been able to win contracts to provide GP services.
Now research carried out at Imperial College London has found that these providers perform worse than typical surgeries on 15 of 17 key indicators – such as patient satisfaction, diabetes control and keeping patients out of hospital.
Experts at Imperial said the study could "inform the debate about the growing role of the private sector in the NHS", but supporters of private and voluntary providers in the health service said the study did not necessarily compare like-for-like GP practices.
The study, published in the Journal of the Royal Society of Medicine found that 347 of the 8,300 general practices in England are run by under 'alternative provider medical service' (APMS) contracts.
They typically serve more deprived, younger and more diverse populations than average GP practices, but the researchers said their results had been adjusted for these factors.
According to data from the Health and Social Care Information Centre and the national GP Patient Survey, patients were less likely to recommend alternative providers, and these practices performed worse than traditional GP surgeries on indicators of care quality for long-term medical conditions such as diabetes and high blood pressure.
They also had higher hospital admission rates – seen as a sign that GP care is failing to prevent illnesses from becoming more serious.
Dr Christopher Millett, from the School of Public Health at Imperial said the findings were significant in the context of growing private provision in the NHS, which in 2013/14 accounted for 6.1 per cent of NHS spending, a figure that is expected to rise when data for the following year is published.
"This study provides data to inform the debate about the growing role of the private sector in the NHS," he said. "New providers were allowed into the primary care market to stimulate competition, but our findings suggest that the introduction has not led to improvements in quality and may have resulted in worse care."
The speed and extent of privatisation in the NHS has become a hotly debated issue during the election, with Labour pledging to end the "market experiment" and cap the profits of private providers, while the Conservatives point to the fact that money spent on private providers increased under the last Labour government at the same pace it did up to 2014, under the Coalition.
Dr Tim Ballard, vice chair of the Royal College of General Practitioners, said the College was "not opposed to putting services out to tender, as long as the decision to do this is made in the best interest of patients in the local area".
"The study also demonstrates that instead of encouraging more private sector involvement in the provision of GP services, what we need – and what our patients need - is significantly more investment for existing general practice services and thousands more GPs," he said.
Dr Howard Freeman, clinical director of the NHS Partners Network, which represents private, voluntary and other alternative NHS providers said: "APMS contracts are delivered by a range of organisations including national commercial companies, local independent GP contractors and social enterprises. As this report acknowledges APMS contracts are often introduced in deprived communities and under doctored areas which can make their operating conditions much more challenging than for other practices."
Join our new commenting forum
Join thought-provoking conversations, follow other Independent readers and see their replies