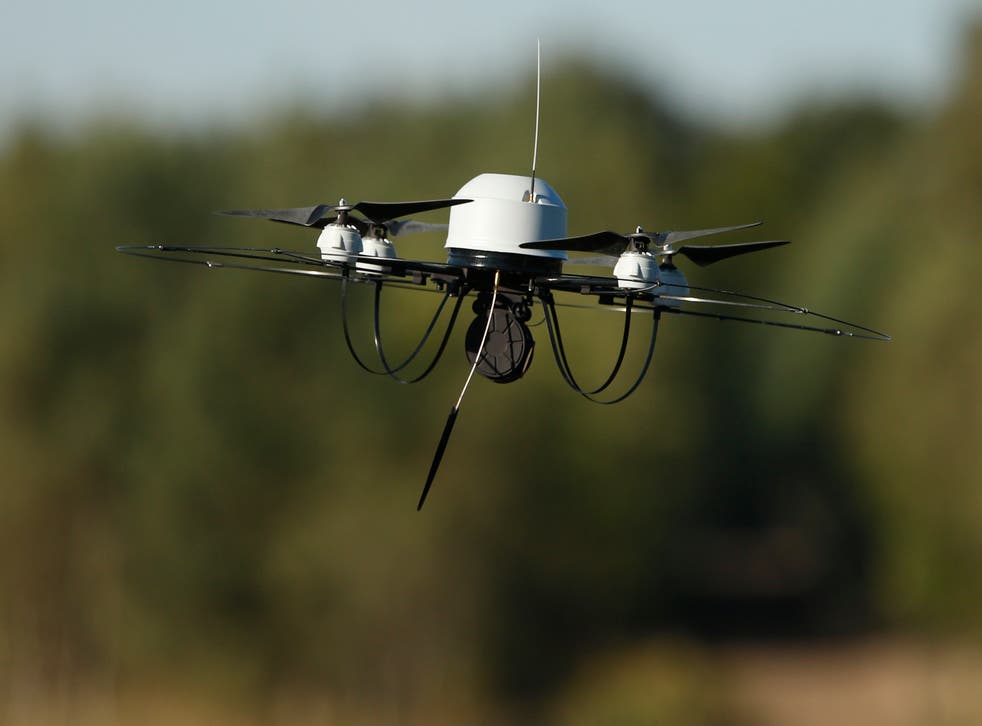 Pro-choice women's group will drop 'abortion drone' stocked with pills on Polish town
At least 50,000 dangerous underground abortions take place in the Eastern European country each year
An 'abortion drone' is set to fly across Europe where it will land packages of medical pills in a conservative Polish town.
Abortion laws are heavily restricted in the Eastern European country and it is only legal for a woman to terminate her pregnancy on a small number of conditions.
Poland - a staunchly Roman Catholic country - is one of the few places in Europe where women can only get a permitted abortion if there is proof of rape or incest, if the mother's life is endangered, or if the foetus is severely malformed.
Because of this, it is estimated that at least 50,000 dangerous underground abortions take place in the country each year and thousands of Polish women fly to England for abortions.
The 'abortion drone' is being sent by not-for-profit organisation Women on Waves - which provides medical abortion pills around the world - in a bid to help Polish women terminate their pregnancies safely.
Normally the company sends the pills by post, after women have placed their orders online, but this is the first time it has used the unorthodox method of delivery by drone.
The drugs, scheduled for delivery on June 27, are mifepristone and misoprostol and the group said they can be taken without medical supervision for pregnancies of less than nine weeks.
Women on Waves also said since the drone will not be flying through controlled air space and weighs less than 5kg, it does not require authorisation from the Polish or the German government.
Rebecca Gomperts, founder and director of the Dutch-based organisation hopes the drone will help women practically, as well as raise awareness about inequality in abortion laws throughout Europe.
Abortions are available 'on request' to women in most European countries, though certain conditions must be met in Cyprus, Finland, Luxembourg, Portugal, Spain and the UK.
However, Poland and Ireland require strict conditions to be met, while Malta and Andorra prohibit abortion in all circumstances.
Gomperts said: "I think it's extremely important because within Europe there's so much inequality and difference in how women's rights are being respected.
"We can't stop pointing out the lack of safe access to abortion and medical abortion pills. It's a violation of women's rights. We have to make every effort to make sure they get that access."
The drone will fly from Frankfurt in Germany - where abortion is legal - to Slubice in Poland.
Gomperts said Poland was chosen because of the lack of awareness around their abortion laws, but if the mission is a success, it could also be deployed to Ireland, where women can only have abortions if their lives are at serious risk.
The 'abortion drone' is not thought to be illegal - though it will be illegal for any Polish woman to take the pills without approval from physicians or prosecutors, and if she does not meet the country's conditions for abortion.
Gomperts said: "There are no regulations or laws that prevent us from doing this or any that say it would be illegal.
"It's the first time we're doing something like this, so we don't know what the Government's going to do. We're just going to see what happens."
Join our new commenting forum
Join thought-provoking conversations, follow other Independent readers and see their replies