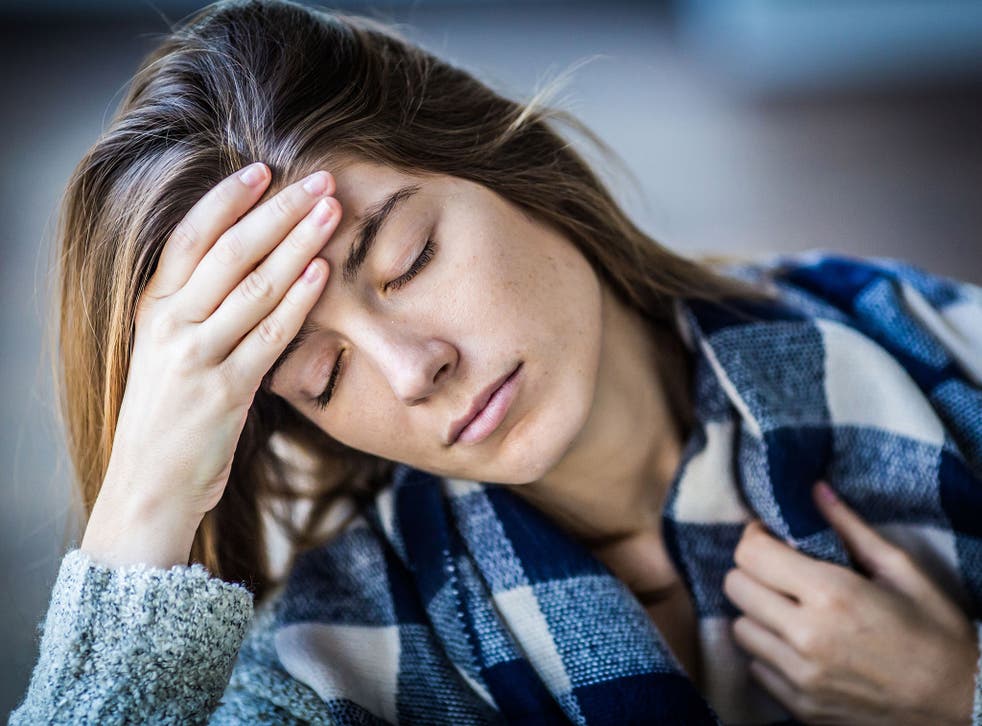 Chronic fatigue syndrome: Scientists now have 'robust' evidence that points to biological cause
Uncertainty about the nature of the illness means there are no treatments that have been shown to work for all patients
Scientists say they have struck upon the first "robust evidence" that the debilitating condition known as chronic fatigue syndrome (CFS) or myalgic encephalomyelitis (ME) has a biological cause.
The condition, now generally referred to as ME/CFS, which causes extreme and persistent tiredness, has long been surrounded by controversy, with some doctors maintaining it is largely a psychological disorder, while most sufferers and an increasing number of researchers believe its roots lie in a – so far unidentified – biological process.
Around 250,000 people in the UK are affected but uncertainty about the nature of the illness means there are no treatments that have been shown to work for all patients. In extreme cases it leaves people bedridden, and even those with moderate symptoms often have to ration their daily activity or give up work.
Suggested causes include viral infections, problems with the immune system, an imbalance of hormones and psychiatric problems such as trauma and stress.
Now researchers at Columbia University in New York say they have singled out a group of molecules involved in the body's immune response to infections, which were present at higher levels in blood samples of ME/CFS patients when compared to people without the condition.
The molecules, called cytokines, were identified at high levels in people who had the disease for three years or fewer. One type of cytokine, known as interferon gamma, has been linked to the fatigue that sets in after a bout of glandular fever – caused by the Epstein Barr Virus.
Patient groups called the findings "important and encouraging". The researchers behind the study said their findings could help bring about a well-established 'biomarker' that might be useful in diagnosing the condition and could even aid the discovery of treatments.
However, some experts urged caution and said the findings would have to be repeated in other studies before being considered a genuine breakthrough.
A total of 298 ME/CFS patients were involved in the study, along with 348 healthy individuals. The findings are published in the journal Science Advances.
Lead author Professor Mary Hornig, of Columbia's Mailman School of Public Health, said the findings were "evidence confirming what millions of people with this disease already know, that ME/CFS isn't psychological".
The team behind the study has previously worked in the field, and in 2012 ruled out two kinds of virus once thought to play a role in causing ME/CFS. In their latest study, cytokines were not present in high levels in those patients who had the disease for more than three years, which the authors said may indicate that the disease progresses through distinct stages for which treatment may have to differ.
Sonya Chowdhury, CEO of the patient group Action for M.E., said the findings were "interesting and potentially exciting".
"This peer-reviewed evidence that ME has a potentially identifiable biomarker could have significant implications for quicker diagnosis and improved treatments for this neglected patient group," she said.
Dr Charles Shepherd, medical adviser to the ME Association said that while "some doctors do still mistakenly believe that MS/CFS is a psychological illness" there was growing evidence that it was down to a "physical disease process".
Michael Clarke, professor of psychological medicine at the University of Oxford said that the findings showed some patients with ME/CFS have "an immune abnormality" and called them "potentially interesting". However he urged "great caution", adding that the type of study used could often throw up results that were not repeated in later research.
Naveed Sattar, professor of metabolic medicine at the University of Glasgow said the findings were of "some interest" but should be considered "hypothesis-generating rather than definitive".
Join our new commenting forum
Join thought-provoking conversations, follow other Independent readers and see their replies