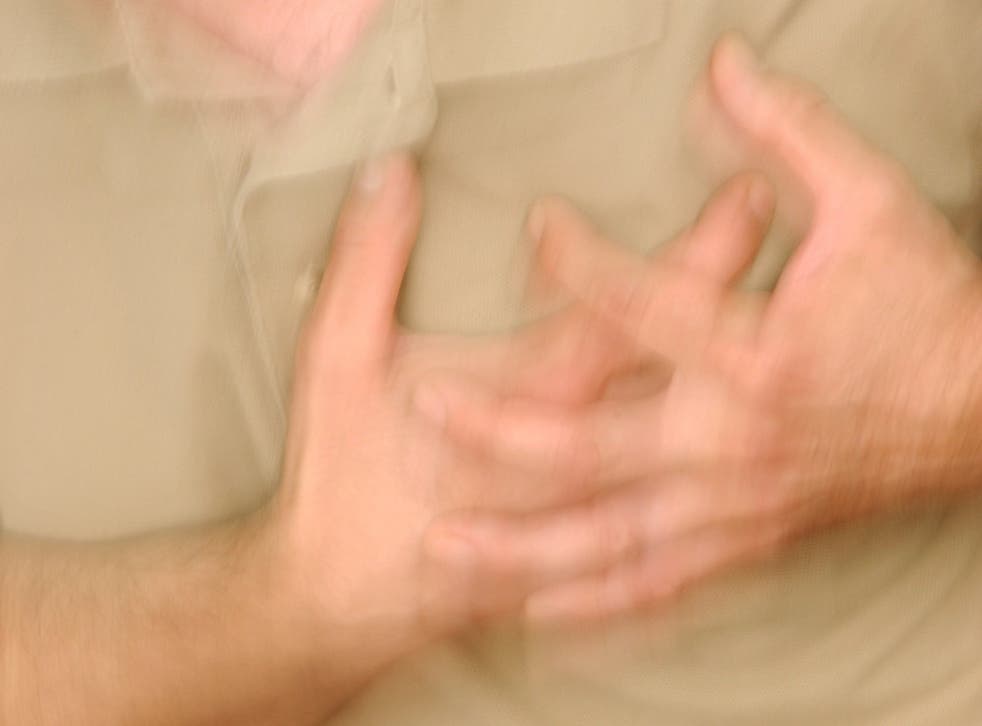 Scientists use gene therapy to repair muscles damaged in heart attacks
Researchers were able to transform scar tissue in working heart muscles
Scientists have come a step closer to being able to repair the damage done by heart attacks, using a "cocktail of genes" to transform scar tissue into working heart muscles.
Novel techniques to "mend broken hearts" using gene therapy and stem cells represent a major new frontier in the treatment of heart disease.
In the latest breakthrough, achieved by researchers at the Gladstone Institute of Cardiovascular Disease in California, researchers were able to re-programme scar-forming cells into heart muscle cells, some of which were capable of transmitting the kind of electrical signals that make the heart beat, according to the latest issue of the Stem Cell Reports journal.
The same team demonstrated their technique last year in live mice, transforming scar-forming cells, called fibroblasts, into beating heart muscle cells, but this is the first time that human fibroblasts have been re-programmed in this way.
So far, the work with human fibroblasts has only been done in the lab, but it paves the way for new treatments for heart attack victims. Researchers said that the "cocktail of genes" used to regenerate cells could one day be replaced with "small drug-like molecules" that would offer safer and easier delivery.
"We've now laid a solid foundation for developing a way to reverse the damage [done by a heart attack] —something previously thought impossible — and changing the way that doctors may treat heart attacks in the future," said Dr Deepak Srivastava, director of cardiovascular disease at the Gladstone Institutes. "…Our findings here serve as a proof of concept that human fibroblasts can be re-programmed successfully into beating heart cells."
In 2012, Dr Srivastava and his team reported in the journal Nature that, by injecting three genes into the hearts of live mice that had been damaged by heart attack, fibroblasts could be turned into working heart cells.
The scientists attempted the same technique using human fibroblasts from foetal heart cells, embryonic stem cells and neonatal skin cells, injected with genes in petri dishes in the lab. An increased number of genes was required to transform the human cells, and the efficiency of the transformed cells was low, but the team were encouraged by the results.
"While almost all the cells in our study exhibited at least a partial transformation, about 20 per cent of them were capable of transmitting electrical signals – a key feature of beating hearts," said Gladstone staff scientist Ji-dong Fu, the study's lead author.
The number of people who survive heart attacks has increased considerably in recent decades. The British Heart Foundation (BHF) said earlier this year that 70 per cent of women and 68 per cent of men were now surviving. However, success in keeping people alive after a heart attack has led to a rise in the number of people suffering from the long-term after-effects, which include debilitating heart failure.
Heart failure occurs when the heart cannot function efficiently and can be caused by the damage done to the heart muscle during heart attack. More than 750,000 people in the UK suffer from heart failure.
Professor Jeremy Pearson, Associate Medical Director at the British Heart Foundation, said: "This research represents a small but significant step forward. Last year these scientists had a real breakthrough when they turned fibroblasts - the cells that form scarred heart tissue - in the hearts of mice into beating heart cells, by injecting them with a 'cocktail' of different genes.
"Now, using a different combination of genes, they have managed to turn human fibroblasts into beating heart cells in a culture dish. This process is still a long way from the clinic, but advances like this bring us closer to the likelihood that we could one day use these techniques to mend human hearts."
Join our new commenting forum
Join thought-provoking conversations, follow other Independent readers and see their replies