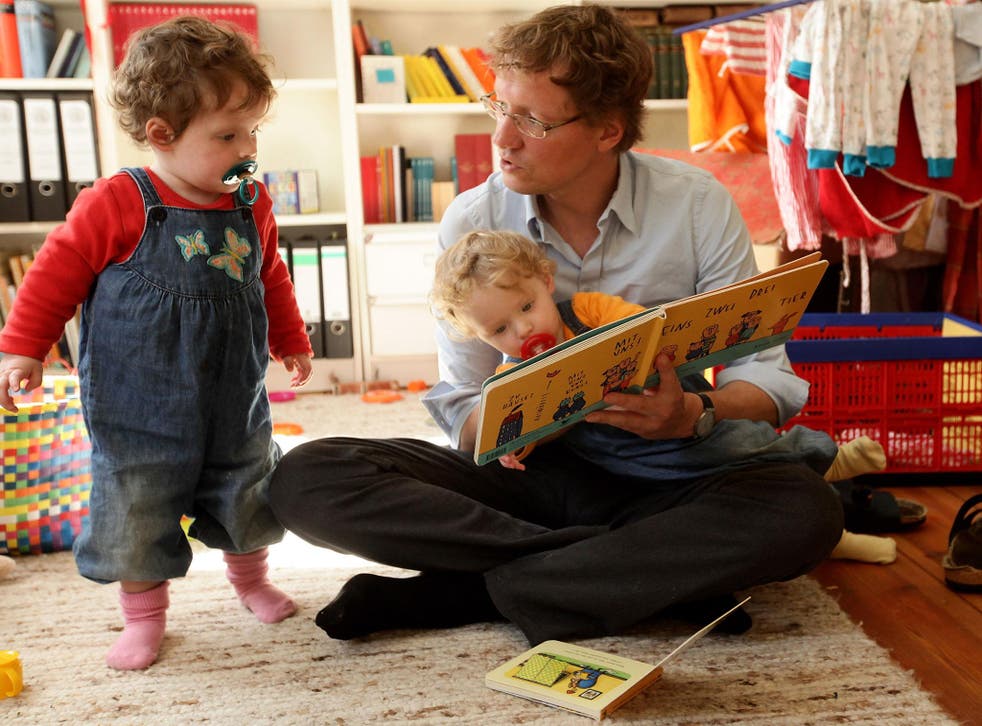 Shared parental leave survey: Only 1% of fathers take opportunity to split time off
55 per cent of women said they would not want to share their maternity leave according to research by My Family Care
Only 1 per cent of fathers have taken up the opportunity to share parental leave a year after the option was introduced, according to a survey of employers and parents.
According to research by My Family Care - which advises businesses on being family-friendly - and the Women's Business Council, 55 per cent of women said they would not want to share their maternity leave.
The survey of more than 1,000 parents and 200 businesses found that taking up shared parental leave (SPL) was dependent on a person's individual circumstances, particularly on their financial situation and the paternity pay on offer from their employer.
A decision to share leave would be dependent on their finances and their employer's enhancement of SPL, according to 80 per cent of both men and women surveyed.
The best cities in Britain to raise a family

Show all 10
Shared parental leave was introduced by the previous coalition government and came into force on 4 April, 2015.
The policy allows new parents to split up to 52 weeks of shared parental leave between them as well as up to 39 weeks of statutory shared parental pay.
The research found that although take-up had been low, almost two thirds (63 per cent) of men who already have young children, and are considering having more, saying it was likely they would choose to take SPL.
Of the 200 employers asked, the majority also said that they enhanced both maternity (77 per cent) and paternity (65 per cent) pay and had a desire to be consistent with their culture of fairness and equality, and to increase retention and engagement of both men and women.
Father-of-three and My Family Care co-founder Ben Black said: "It is still very early days for Shared Parental Leave.
"While take-up is low, its introduction was a fantastic step forward when it comes to equality in the workplace; a policy that proves that women are no longer expected to be the main childcare provider, while men are no longer expected to be the main breadwinner.
"The key thing for businesses is to help their employees combine work and family, by providing them with choices and enabling them to carry on with their careers while having a family."
A spokesman for the Department for Business, Innovation and Skills said: "Shared parental leave is provided to help mothers who want to return to work early share responsibility for the care of her child with the father or partner. There are many factors that affect a couple's decision on how childcare should be managed and by whom.
"When the policy was introduced, the Government estimated that around 285,000 couples would be eligible for SPL and that the take-up would be between 2 per cent and 8 per cent. Take-up is likely to be higher in organisations that offer pay above the statutory minimum. We will evaluate the policy by 2018 and this will enable us to estimate the actual take-up of shared parental leave."
PA
Join our new commenting forum
Join thought-provoking conversations, follow other Independent readers and see their replies