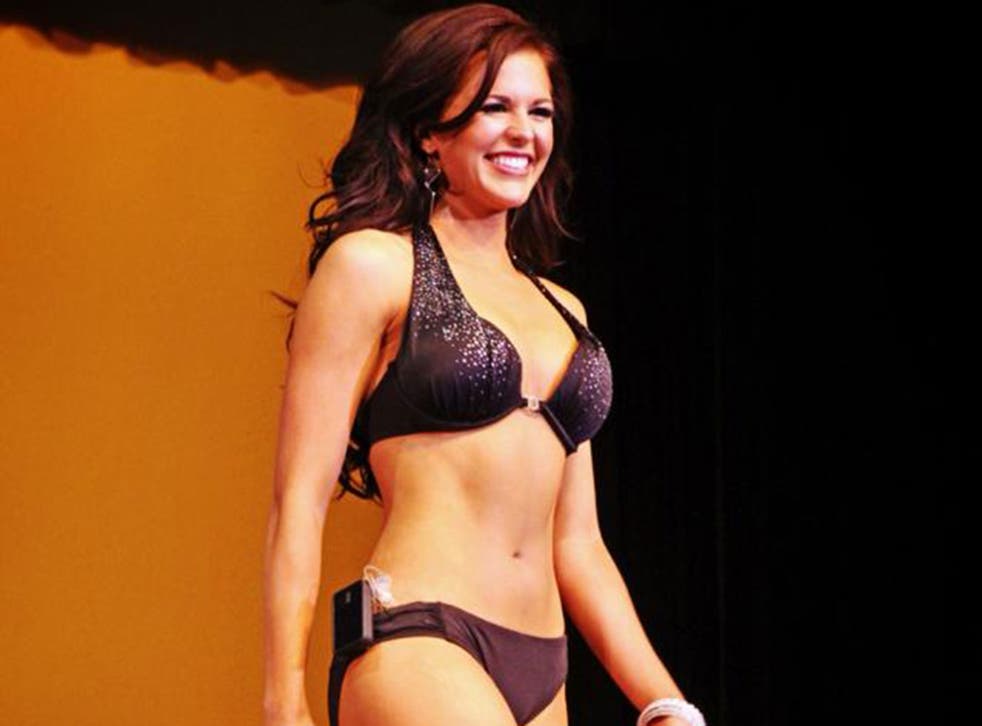 #showmeyourpump takes off as diabetics inspired by beauty queen post proud pictures of their insulin pumps
Empowering pictures appear across social media after Miss Idaho put her pump on show during swimsuit competition
Social media has been overrun by pictures of people with Type 1 diabetes proudly showing off insulin pumps attached to their bodies, after beauty queen Sierra Sandison put hers on show during the Miss Idaho swimwear competition.
People from America to Australia, from Turkey to Venezuela, have been joining in with the #showmeyourpump campaign kicked off by Miss Sandison, by taking pictures of their arms, stomachs – and even their heads – to show where they keep their insulin pumps.
The pictures have appeared on Twitter, Facebook and Instagram with heartfelt messages of a support and pride as people show off their medical devices. One father wrote in a tweet to Miss Sandison: "As a dad of #T1D kids, I appreciate your inspiration," while a young American girl posted a picture of herself with the message: "No shame in the pumpin' game". Fox 13 News anchor Darrell Greene posted a picture with his insulin pump attached to his head, asking: "Think they'll notice I have a bionic pancreas? #pumpproud".
The images have been flooding social media after Miss Sandison, who was diagnosed with Type 1 diabetes two years ago, hitched her own insulin pump to the waist of her bikini and walked out on stage at the Miss Idaho 2014 competition, purposefully putting it on show.
The beauty queen admitted that diabetes turned her life "upside down" when she was first diagnosed, and she has been retweeting and replying to fans who have joined in with the campaign to show her support.
Days after winning the beauty pageant, she posted the picture of the swimwear competition on her Facebook page at the request of her fans.
"I would never have dreamt of posting a swimsuit picture on social media, but diabetics from all over the country have been asking to see me and my insulin pump on the Miss Idaho stage.
"Honestly, it is terrifying walking out on stage in a swimsuit, let alone attached to a medical device," she wrote. The picture now has more than 3,800 likes and has been shared nearly 3,000 times on Facebook.
Join our new commenting forum
Join thought-provoking conversations, follow other Independent readers and see their replies