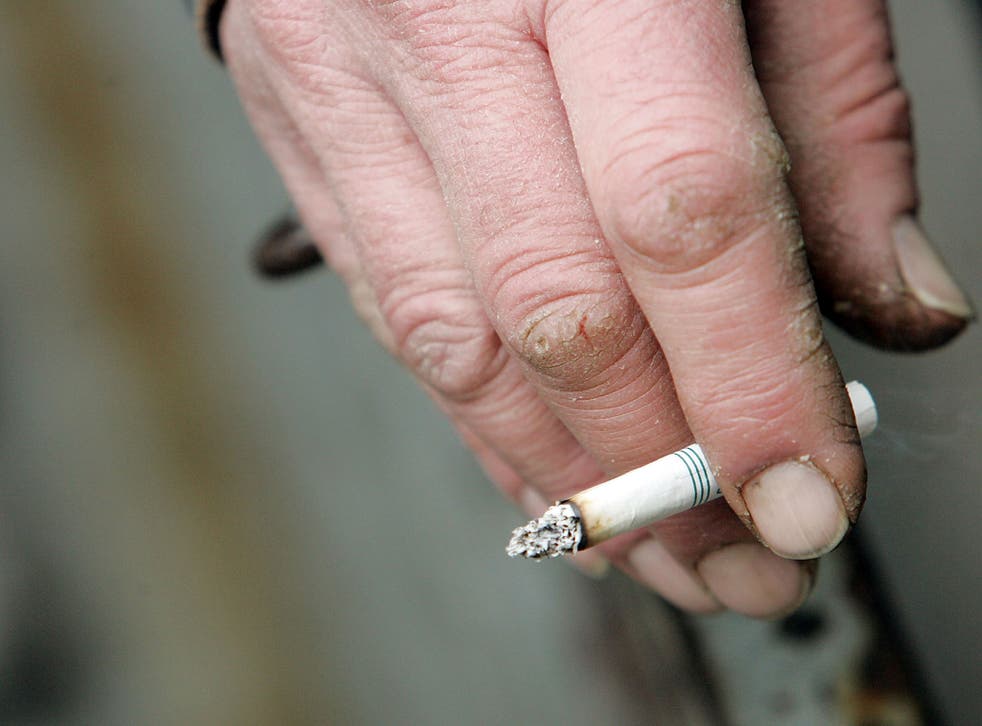 Smoking parents plunging nearly half a million children into poverty, says new research
The new findings come as the UK's latest tobacco control measures face a High Court challenge from the world's tobacco giants
Parents who smoke are plunging nearly half a million children into poverty, according to new research.
Around half of the 2.3 million children living in relative poverty in the UK have a parent who smokes, the analysis by the University of Nottingham found.
However, a further 400,000 would be classified as being in poverty if their parents' weekly expenditure on tobacco was subtracted from family income.
In households where both parents are smokers, average weekly spend on smoking would be £50, the study, published in the journal BMC Public Health, estimates.
Dr Tessa Langley, at Nottingham's UK Centre for Tobacco and Alcohol Studies, said that smoking cut income available to feed, clothe and care for children.
"This study demonstrates that if our government, and our health services, prioritised treating smoking dependence, it could have a major effect on child poverty as well as health" she said.
A separate study, from the University of Edinburgh, reveals that the 2007 ban on smoking in public places led to fall in the number of children in England admitted to hospital with respiratory infections.
The biggest falls were seen in the number of chest infections, which fell by 14 per cent almost immediately. The researchers estimate that between 2007 and 2012, the measures have been responsible for preventing 11,000 admissions a year.
The new findings come as the UK's latest tobacco control measures – the introduction of plain packaging, scheduled for roll-out by 2017 – face a High Court challenge from the world's tobacco giants.
This week Japan Tobacco International (JTI), the world's third biggest tobacco company, joined Philip Morris International and British American Tobacco in filing a lawsuit against the Government.
JTI's suit claims that the move, which would see all tobacco products sold in standardised packs, runs counter to the UK's World Trade Organisation obligations.
Join our new commenting forum
Join thought-provoking conversations, follow other Independent readers and see their replies