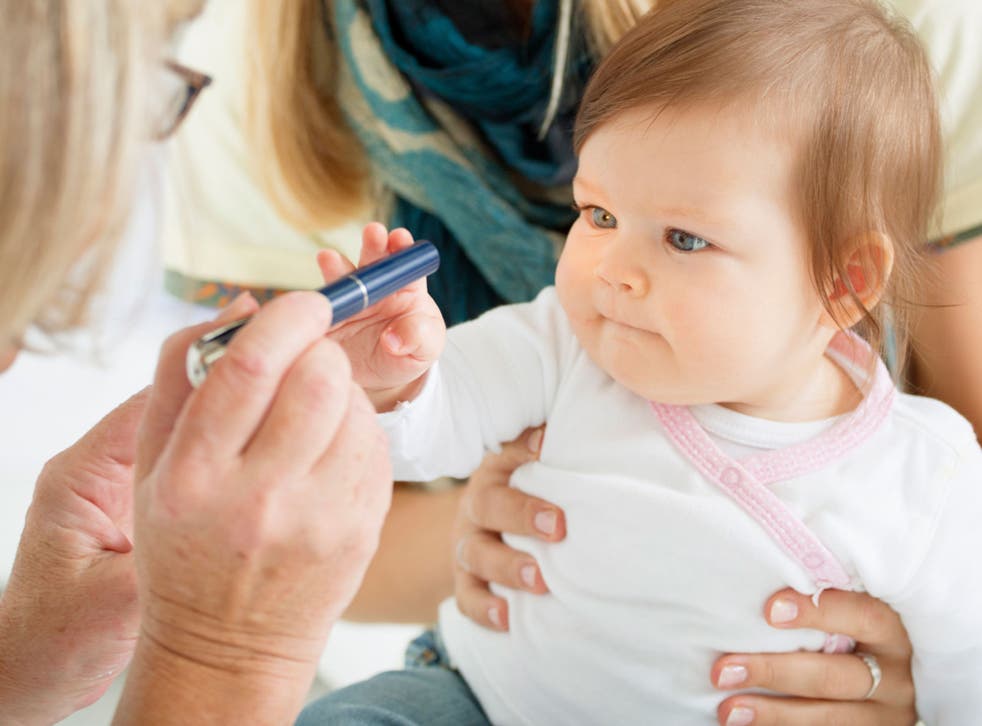 Toddlers with cataracts able to see after new stem cell treatment regrows lenses
The study has been hailed as "one of the finest achievements in regenerative medicine" 
Scientists have used a new ground-breaking new stem cell technique to enable 12 children with congenital cataracts to see.
The treatment involved removing cataracts from the children's eyes to allow the remaining stem cells to regrow functional lenses.
Congenital cataracts are a major cause of blindness in children, as they cause the lens to blur at birth or shortly after.
Developed by researchers in the US and China, the therapy was tested in animals as well as in a small trial involving 12 children under the age of two.
The scientists behind the study published in the journal 'Nature' found that the children experienced less complications and healed fasted than 25 children in a control group who received an existing treatment.
Health news in pictures

Show all 40
Current cataract surgeries are restricted by age, can cause complications, and leave most children needing corrective eyewear.
To treat the patients in the study, the team harnessed the regenerative potential of endogenous stem cells.
By taking a different approach to stem cells therapy, the scientists did not implant stem cells into patients but instead used endogenous cells already in the eye.
This type of endogenous cells, called lens epithelial stem cells (LECs), are usually removed in current cataract surgeries, and those which remain do not regrow in a way that allows a patient to see without impairment.
By first testing the method in animals with cataracts, researchers developed a form of surgery was minimally invasive and that kept the integrity of the membrane which gives lenses their shape. This enable the naturally occuring stem cells to grow and form new lenses.
Dr Kang Zhang, chief of Ophthalmic Genetics at UC San Diego School of Medicine said: "The success of this work represents a new approach in how new human tissue or organ can be regenerated and human disease can be treated, and may have a broad impact on regenerative therapies by harnessing the regenerative power of our own body."
"An ultimate goal of stem cell research is to turn on the regenerative potential of one's own stem cells for tissue and organ repair and disease therapy."
He and his colleagues hope to use their work to treat age-related cataracts, which are the leading cause of blindness in the world. Many cataract patients who undergo surgery do not have optimal vision restored and are dependent on corrective eyewear.
"We believe that our new approach will result in a paradigm shift in cataract surgery and may offer patients a safer and better treatment option in the future," said Dr Zhang.
Dr Dusko Ilic, reader in stem cell science at King's College London, said the study "is one of the finest achievements in the field of regenerative medicine until now. It is science at its best."
Additional reporting by PA
Join our new commenting forum
Join thought-provoking conversations, follow other Independent readers and see their replies