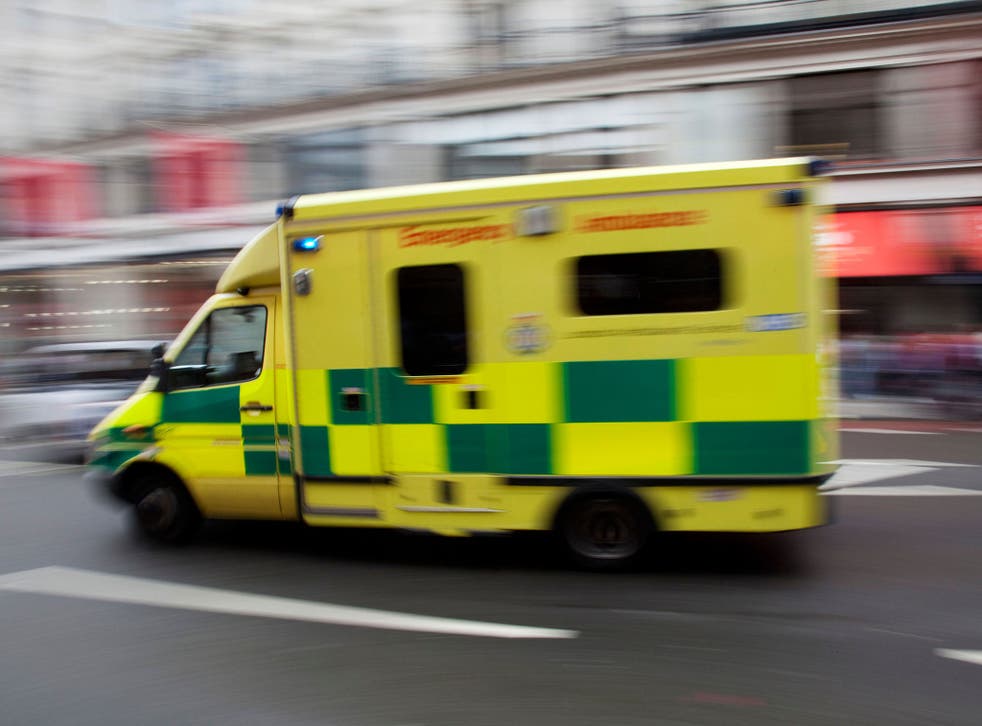 Struggling hospitals and care services in three English regions to get emergency support from regulators
The dramatic intervention covers a patient population thought to number more than two million people
Struggling hospitals and care services in three entire regions of England are to get emergency support from national regulators, the chief executive of the NHS has announced.
The dramatic intervention, which could lead to a major overhaul of services across Essex, most of Devon and north Cumbria, covers a patient population thought to number more than two million people.
Each area has faced long-term problems, with hospitals that have failed care inspections in Essex and North Cumbria, big financial deficits and soaring waiting times at hospitals in Devon, and a shortage of GPs in Essex leading to increased pressure on hospital services.
The new so-called "Success Regimes" will see national experts from NHS England, as well as regulators Monitor, the Care Quality Commission and the Trust Development Authority, parachuted in to work out new ways for local hospitals, GP, council and community care services to work together to relieve pressure on budgets and improve care.
Announcing the new measures, Simon Stevens, chief executive of NHS England, said the phrase "success regime" had been chosen over "failure regime" because the plans represented a "structured intervention to put those places on to a sustainable footing".
However, the plans have drawn comparison with the NHS' "special measures" regime for failing hospitals – and have led to concerns that whole sectors of the health service will struggle to cope with the need to save £22bn in the next five years to continue providing services at current levels.
In Essex, Colchester Hospital University NHS Foundation Trust, which was the first of several hospitals to declare a 'major incident' because of patient demand at its A&E unit last winter, is already in special measures and neighbouring Southend University Hospital NHS Foundation Trust has a deficit of £9.8m, after a major investment in staff to improve patient care.
The North Cumbria University Hospitals NHS Trust, is also in special measures, while in Devon hospitals have faced long-term problems with waiting times.
All three regions are also suffering from cuts to local authority-funded social care services, which are having a knock-on effect on hospitals, as fewer elderly people are getting the care they need at home.
The "Success Regimes" will bring the leaders of local services, both NHS and local authority together, to devise new local area plans.
It is not yet clear what proposals are on the table, but any changes will have to take place within the context of a national drive to cut NHS costs by £22bn.
Speaking at the NHS Confederation conference in Liverpool, Mr Stevens said that he did not think the funding settlement for the NHS would have been any easier under a Labour government, and urged NHS bosses to become advocates for healthier lifestyles across society to ease pressure on the health service.
Saying the NHS needed to "rattle the cage and advocate something different," he added: "I make no apology for being lippy on this topic. NHS leaders should feel empowered to make the case for change to their communities and elected representatives…We need to get a big national conversation going about the role of schools, hospitals, local authorities and central government."
Mr Stevens said earlier this week he wanted to see tougher action on the food industry to reduce levels of sugar, particularly in products marketed at children.
Commenting on the "Success Regimes" plan, Dr Mark Porter, chair of the British Medical Association said: "This unprecedented move underscores the abject failure of the Health and Social Care Act 2012 to address the underlying pressures on NHS services.
"The expensive and unnecessary reorganisation diverted attention away from the real problems facing the NHS such as the service co-ordination and chronic funding pressures.
"The need for this sort of dramatic intervention is likely to increase if the Government continues to pursue its drive for yet more 'efficiencies', instead of properly addressing inadequate NHS funding in the face of rising demand for health and care services."
Join our new commenting forum
Join thought-provoking conversations, follow other Independent readers and see their replies