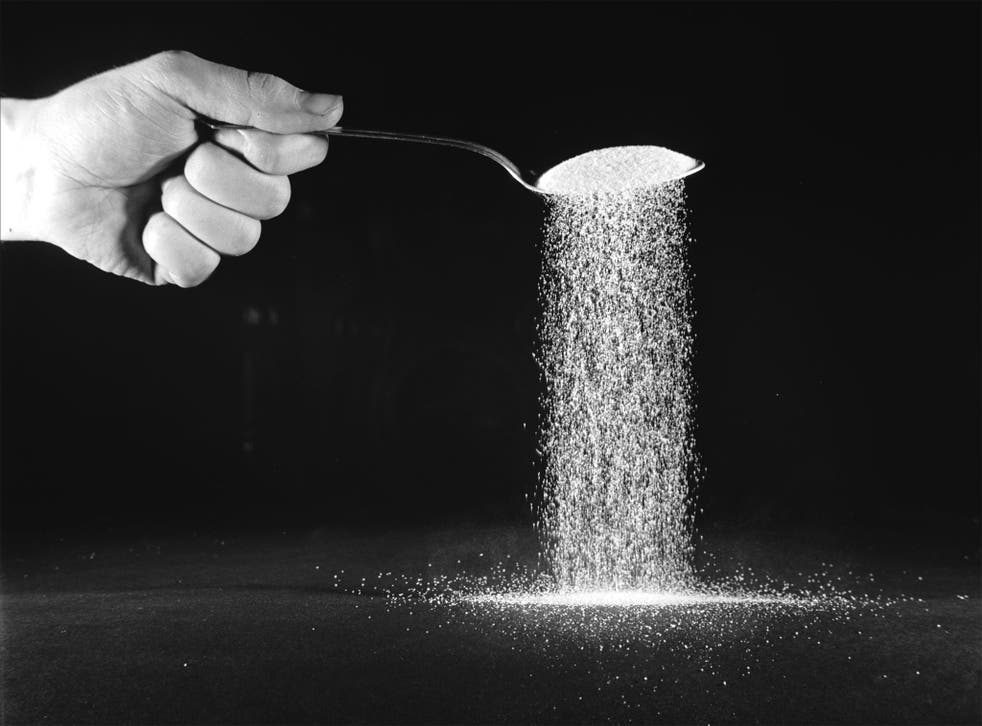 Is sugar the new evil? Arguments for and against the grain
Lobbyists say taxing added sugar can achieve results, but international bodies haven't jumped on the bandwagon yet
Not very long ago, the question would have seemed absurd. Now it is on the lips of respected scientists; MPs are beginning to talk of "a war on sugar", and this week even England's chief medical officer – one of the most esteemed voices in the public debate on health – has said sugar may have to be, like the old enemy tobacco, taxed in order to protect the nation's health.
There came a time in the evolution of public attitudes to smoking, when the doctors had been shouting for long enough that the public was broadly aware of the risks and the only question left for Government was: what do we about it?
Some believe we are now at the same point in our attitudes to sugar. Others – largely but not exclusively representatives of the food and drink industry – say the entire debate has been skewed by scaremongering.
More or less everyone agrees that eating too much sugar is bad for you. There is also no doubt obesity is a growing problem which is putting a significant, avoidable burden on the NHS by increasing the rates of diabetes, heart disease and other long-term conditions.
But to what extent is sugar – rather than saturated fats, or salt, carbohydrates or proteins, or any of the other bogey-men of modern diets – the cause of obesity and how much should we worry about it?
Yesterday, hopes of achieving anything resembling clarity from health authorities were confounded once again. The World Health Organisation (WHO), widely expected to halve the recommended sugar intake in new draft guidance, instead said it would continue to recommend that sugar make up no more than 10 per cent of the energy we consume (or about 50g daily), while adding that cutting this to five per cent would have "additional benefits". The decision will now go out to public consultation.
Simon Capewell, professor of clinical epidemiology at the University of Liverpool and the man who made headlines by comparing sugar to tobacco earlier this year, said that he suspected "dirty work" on the part of food and drinks companies might lie behind the WHO's less than resounding message.
Professor Capewell, a leading figure in the new medical pressure group Action on Sugar said that, while it was not known exactly how much of our current obesity epidemic – a third of children and two thirds of UK adults overweight or obese – was caused by sugar, there was now no doubt the white stuff makes an "important contribution" and one that could be easily prevented.
Public Health England (PHE) figures show that 11.6 per cent of the calories consumed by an average adult in the UK, and 15.2 per cent of those consumed by children, come from sugar – that can be from sugar added to food, but also from sugars naturally occurring in things like fruit juices and honey.
It's the added sugar, or refined sugars, in everything from cooking sauces to ready meals, to canned soup that Action against Sugar has a problem with – these and the huge amounts of sugar encountered in many popular soft drinks.
They say that added sugar is, like tobacco, "completely unnecessary" and, like tobacco, has to go.
"[Sugar] is of equal importance to tobacco in terms of representing a cause of major disease and death which is completely preventable," Professor Capewell told The Independent. "In the same way tobacco was around for decades and people slowly came to understand the harms, we're probably now with sugar where we were with tobacco in the 1980s – we know it's a bad thing, we know we ought to do something."
"Refined sugars represent empty calories, they have zero nutritional value. Until about 200 years ago sugar simply didn't exist in the UK food market. Going further back, our forebears were hunter-gatherers. That's what our bodies are built for – wandering round eating nuts and berries and the occasional antelope. Sugar? Maybe raiding a bees nest once a year perhaps. Our bodies are not used to it, and it's not natural."
The food industry contends that singling out sugar is scientifically unsound and will harm wider health messages about achieving a balanced diet.
Responding to the chief medical officer Dame Sally Davies' suggestion that the UK may have to consider a sugar tax in the future, the Food and Drink Federation (FDF) said earlier this week that "there is no single or simple solution" to the obesity problem, adding that, through the Government's voluntary Responsibility Deals, they are already working to cut sugar, just as they have done with salt and saturated fats.
The FDF added that "any additional taxation of food will hit the poorest families hardest at a time they can least afford it."
Changing advice on diets has certainly created a hugely complicated web of sometimes conflicting advice. This week alone academics at the University of Southern California have suggested that eating too much animal protein – from things like meat and eggs – can be as bad for us as smoking, while US cardiovascular scientist claims today [Thursday] that carbohydrates, not saturated fats are responsible for the obesity epidemic in his country.
Action on Sugar that focusing on added sugar, while not being a silver bullet, would bring achievable reductions in obesity without confusing consumers.
They claim that if major manufacturers committed to gradually reduce the amount of sugar in their products, adding up to a 20 to 30 per cent decrease in sugar content within three to five years, the obesity epidemic could be "halted or reversed".
"The food industry say Government has no business interfering in families, we must protect personal choice," Professor Capewell said. "We say there is no personal choice. At the moment, a mother can walk into a supermarket with a choice of four tomato soups – with three, or four, or five teaspoons of sugar in them. She has a choice of thousands of ready meals – with five, or six, or even nine teaspoons of sugar in.
"We think the Government should stand up and protect children, we think that responsible companies should stand up and protect children."
Killer foods: The current hitlist
Salt
While chefs may champion its cause, Britain's salt intake has been dramatically reduced in recent years. Its links to high blood pressure are well documented and the WHO has said salt reduction is of equal importance to stopping smoking. Anchovies, bacon, cheese and chicken nuggets are among the worst salt offenders.
Saturated fats
They raise cholesterol in the blood, increasing the risk of heart disease. The NHS says that most Britons eat too much of the fats – found in butter, lard, pies, cakes, meats, cheese and cream. Doctors recommend eating oily fish, nuts seeds, fruit and vegetables as a source of unsaturated fats.
Carbohydrates
They provide the majority of calories consumed in a day (between 45 and 65 per cent) but when consumed in large amounts can have health impacts. Yesterday, a US expert argued that carbohydrates were to blame for a surge in diabetes and obesity.
Protein
A new study revealed that middle-aged people who eat protein-rich food were four times more likely to die of cancer than someone who only eats a little. Researchers said proteins derived from animals were "nearly as bad as smoking". A high-protein diet was defined as one in which 20 per cent of calories came from protein. They recommended 0.8g of protein per kilogram of body weight.
Join our new commenting forum
Join thought-provoking conversations, follow other Independent readers and see their replies