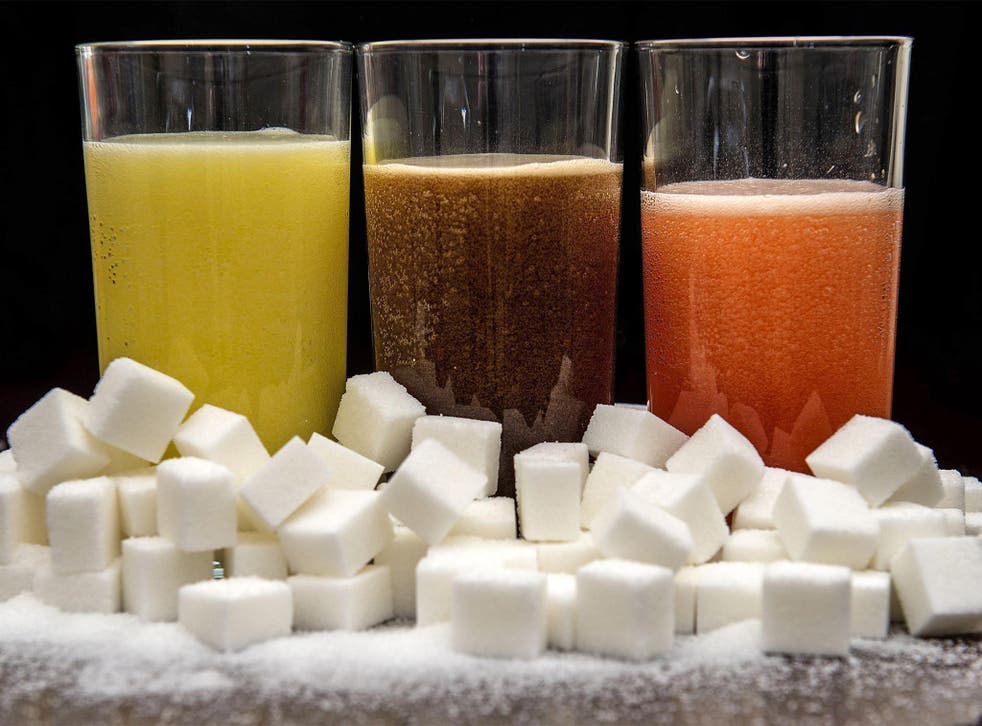 Sugar tax: Former health minister backs levy to prevent NHS 'obesity crisis'
Meanwhile, Boris Johnson says he is 'seriously considering' introducing such a measure for London
The Government should introduce a sugar tax to prevent an "obesity crisis" from crippling the NHS, a senior Conservative MP and former health minister has said.
Dr Dan Poulter told The Independent that the case for increased taxes on unhealthy sugary products was "increasingly compelling".
His intervention will increase pressure on the Government to act on official advice from public health experts and introduce a tax as part of a radical plan to crackdown on the UK's high levels of obesity, particularly among children.
It comes as London Mayor Boris Johnson said he was "seriously considering" such measures for London. Mr Johnson said he wanted to act to protect people on low incomes, who he said were the most affected by obesity and ill health.
The Government is due to set out its plans to tackle childhood obesity in the coming months, but has been criticised for its failure to publish a key evidence review by experts at Public Health England. While the report has still not been released, its author went public with PHE's advice to Government on Tuesday, revealing that Health Secretary Jeremy Hunt has been told that a tax on sugary drinks should be introduced, alongside a raft other measures.
The amounts of sugar in food and drink

Show all 6
Dr Poulter, an NHS doctor and Conservative MP who served as a health minister under Mr Hunt between September 2012 and May 2015, said there was a "clear need to act to stop the growing obesity crisis that faces our NHS".
"A sugar tax would not be a silver bullet in the battle against obesity, but the evidence to support increased taxes on unhealthy sugary products is increasingly compelling," he said.
"However, given such a tax would probably have the unintended consequence of also being a tax on drinks like fruit juice which contain fructose sugar, the practicalities of introducing a sugar tax would have to be carefully thought through."
Video: Jamie Oliver on sugar tax
Meanwhile, Mr Johnson told an NHS event in London that he was "thinking about" the prospect of implementing a form of sugar tax in the capital, adding that London should be "leading" on public health issues.
"I know the Government is not necessarily keen," he said. "The government doesn't like the idea of imposing taxes in a regressive way…I understand those reservations but the fact is we've got to do something about obesity in this city."
"In my view it's a matter of social justice," he added, saying that "overwhelmingly the people most affected by this problem in their lives are those on low incomes".
It is not clear whether London would seek to follow Brighton, which has introduced a voluntary sugar tax, encouraging shops to take a 10p surcharge on sales of sugary drinks, which is then contributed to children's health spending.
A London City Hall spokesperson said: "The Mayor wants Londoners to become healthier by becoming more active and eating more healthily and has introduced a number of initiatives to promote this. Taxation is ultimately a matter for central government, but the Mayor is open-minded about exploring the case for a sugar tax as part of wider efforts to reduce obesity, particularly amongst children."
London does not have its own tax-raising powers.
A Department of Health spokesperson said: "This Government is committed to turning the tide on childhood obesity. That is why we are developing a comprehensive strategy looking at all the factors, including sugar consumption, that contribute to a child becoming overweight and obese. This will be published in the coming months.
"We are working closely with PHE, and their evidence on sugar reduction is integral to our policy development to support our childhood obesity strategy — that's why we commissioned it."
Join our new commenting forum
Join thought-provoking conversations, follow other Independent readers and see their replies