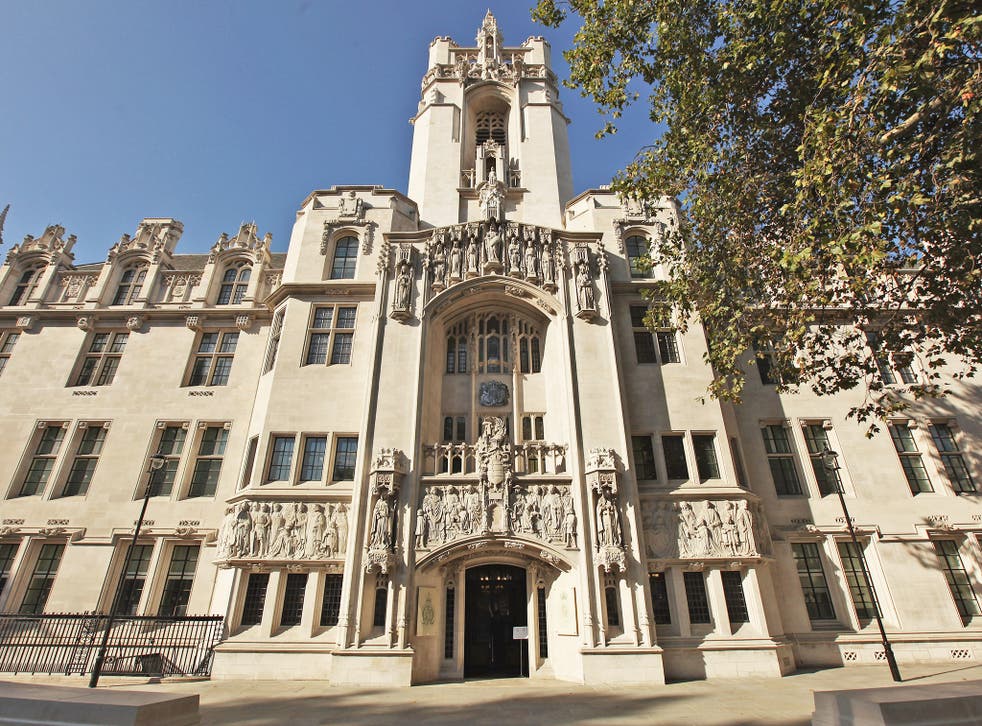 Supreme Court victory for mesothelioma sufferers: Asbestos cancer victims can apply for compensation
Workers exposed in factories while working for another employer can now pursue factory where they were exposed for compensation
Victims of asbestos cancers won a landmark victory in the Supreme Court yesterday after a panel of judges decided that the family of a delivery driver who died earlier this year from exposure to asbestos in Battersea Power Station should be compensated.
The case means those exposed to asbestos in factories while working for another employer can still pursue the factory where they were exposed for compensation.
Asbestos kills more people than road traffic accidents every year. Inhaling the fibres can cause the cancer mesothelioma to develop as much as half a century after exposure.
Percy McDonald suffered from mesothelioma and died aged 83, just a week before the Supreme Court hearing of his case in February.
The law firm Irwin Mitchell, who represented Mr McDonald's family, said the decision clarified the law and also gave "greater protection to current and future victims of industrial diseases and accidents who are simply carrying out their day-to-day jobs".
Mr McDonald's son Eric said after the ruling: "As a family we wanted to carry on the case after dad's death because we knew how important it was to him and wanted to ensure that others would be protected in future. It was only because he went to work every day that he became ill, and that was extremely difficult for us to come to terms with.
"I'm really pleased with the Supreme Court's judgment and thank the judges for taking the time to hear our case. I've seen first-hand how devastating mesothelioma can be and we were all distraught when dad died, especially as he didn't get to finish what he started in the courts.
"We would rather have dad with us still, but hopefully other people affected will now be able to succeed in their legal battles too."
Join our new commenting forum
Join thought-provoking conversations, follow other Independent readers and see their replies