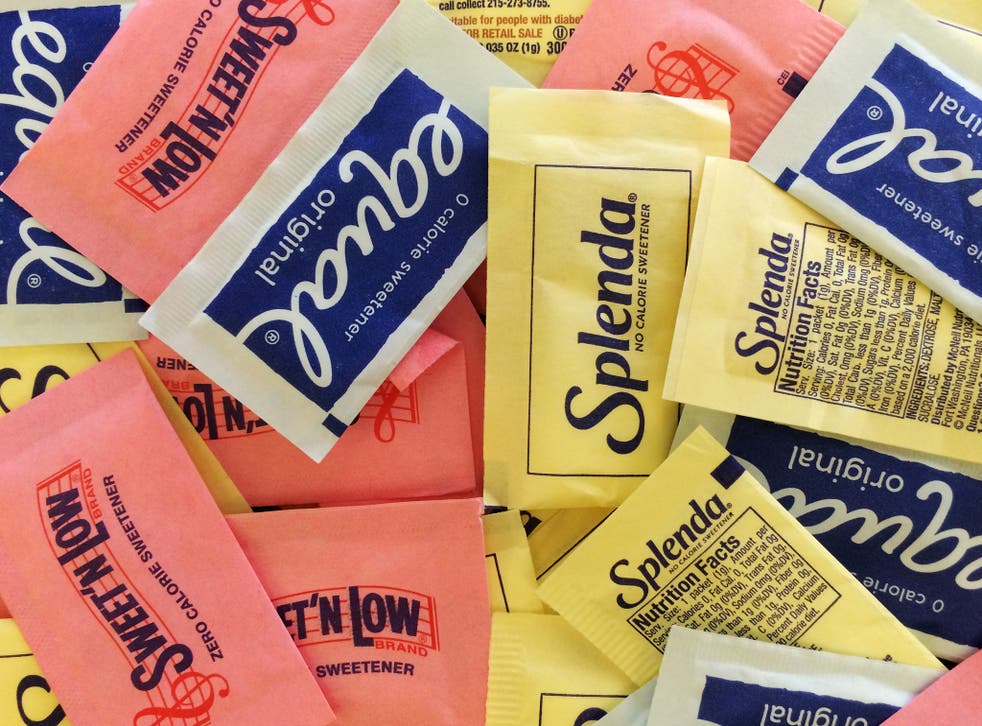 Sweeteners 'linked to rise in obesity and diabetes'
Sugar-free sweeteners could increase glucose intolerance and diabetes risk by affecting bacteria in the gut, a study has suggested.
Far from improving metabolism and helping people to slim, widespread use of artificial sweeteners may be fuelling the obesity and diabetes epidemic, it is claimed.
Scientists found that giving mice water laced with three commonly used sweeteners in doses corresponding to those recommended for humans caused them to develop glucose intolerance.
The condition occurs when sugar levels in the blood rise and can lead to Type-2 diabetes, which affects around 2.7 million people in the UK.
The study, reported in the journal Nature, found that people's reaction to sweeteners varied depending on the kind of bacteria they harboured.
Two different populations of human gut microbes were identified, one that induced glucose intolerance when exposed to the sweeteners and another that did not.
Certain bacteria reacted to artificial sweeteners by secreting substances that provoked an inflammatory response similar to a sugar overdose, the scientists believe.
British experts said the findings were interesting but urged caution. Dr Katarina Kos, senior lecturer and consultant in diabetes and endocrinology at the University of Exeter, pointed out that only seven human volunteers were studied, and that further confirmation would be needed "prior to making firm conclusions".
She added: "These findings support the widespread understanding that water is the healthiest option and we should avoid sweet and sweetened drinks. Water is the best drink to control blood sugar."
PA
Join our new commenting forum
Join thought-provoking conversations, follow other Independent readers and see their replies