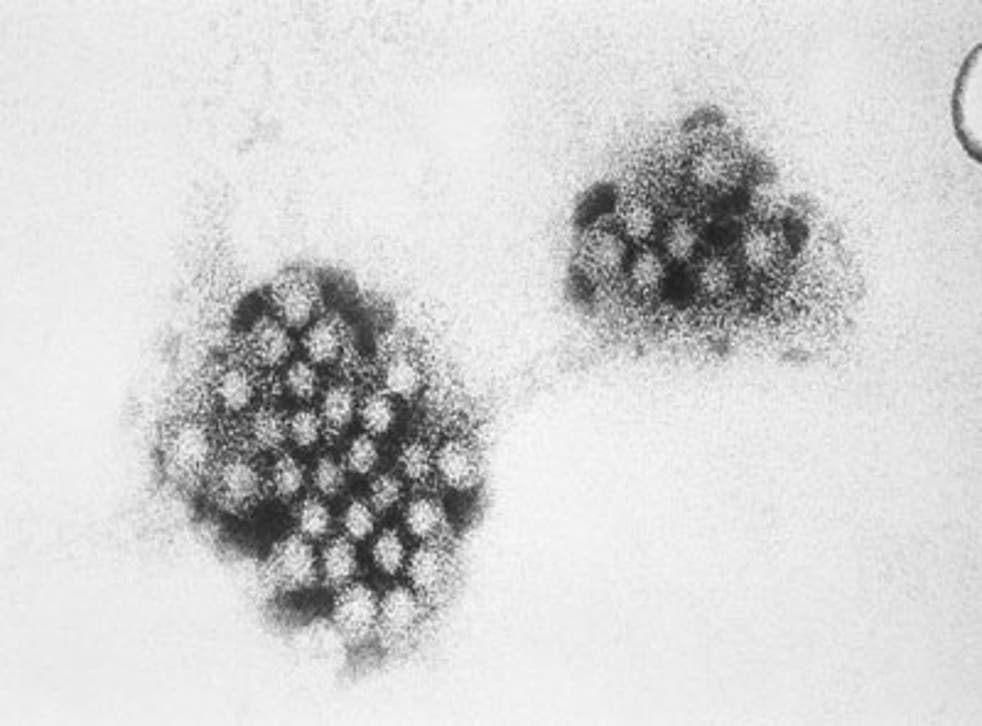 Sydney 2012: a new strain of norovirus blamed for most winter vomiting cases
A new strain of norovirus has been responsible for the majority of recent cases of the winter vomiting bug, health experts said.
The new variant of the bug, called Sydney 2012, has become the "dominant strain" and will have caused many of the cases of the recent outbreak, officials said.
In October, when the number of cases started to increase, the Health Protection Agency (HPA) performed genetic testing of norovirus strains in England and Wales. They found a "cocktail of different strains" that were circulating around the population.
However, recent analysis has shown that Sydney 2012 - first identified in Australia last year - has overtaken all others to become the dominant strain.
While other strains are still in circulation, Sydney 2012 is responsible for the majority of recent cases in England and Wales.
But health officials said that Sydney 2012, which has also been identified by health experts in France, New Zealand and Japan, does not cause more serious illness than other strains.
The HPA said yesterday there have been 4,140 laboratory-confirmed cases of norovirus so far this season - but for every reported case, an estimated 288 are not flagged up.
This means as many as 1.19 million people could have contracted the illness this season - a 63% rise on the previous year.
Dr David Brown, director of Virology Reference Department at the HPA, said: "It is always difficult to predict the norovirus season and this year is no different.
"Noroviruses mutate rapidly and new strains are constantly emerging.
"At the start of the season it is normal for outbreaks to be caused by a range of different strains. However, as the season progresses particular strains are more successful and become dominant.
"The emergence of a new strain does not mean that it causes more serious illness.
"There is no specific treatment for norovirus infection other than to let the illness take its course, with symptoms usually lasting around two days. Keeping hydrated is very important and you can take over-the-counter medicines to relieve headaches and aches and pains."
Norovirus is highly contagious and can be transmitted through contact with an infected person or contaminated surfaces and objects. It is known to spread rapidly in closed environments such as hospitals, schools and nursing homes.
Symptoms include sudden vomiting, diarrhoea, or both, a temperature, headache and stomach cramps. The bug usually goes away within a few days.
Although people can suffer from norovirus at any time of the year, activity increases in the winter months, with most cases seen between January and March.
PA
Join our new commenting forum
Join thought-provoking conversations, follow other Independent readers and see their replies