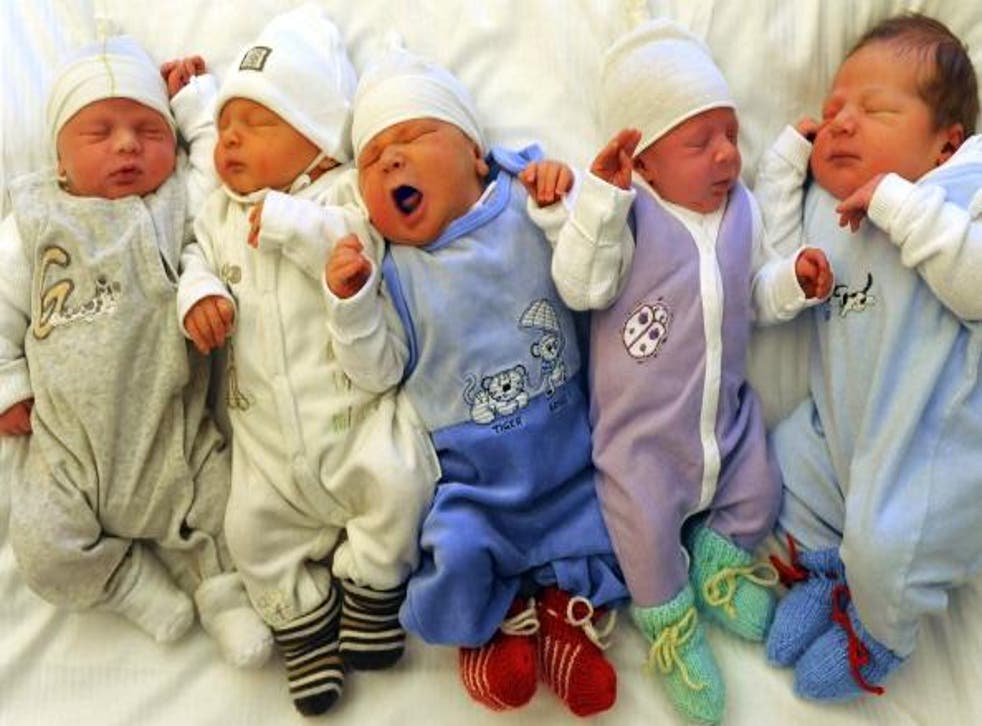 Taking antidepressants in pregnancy 'could double the risk of autism in toddlers'
Scientists investigated a wide range of factors other than antidepressant drugs that may have influenced the findings
Taking antidepressants during pregnancy could almost double the risk of a child being diagnosed with autism in the first years of life, a major study of nearly 150,000 pregnancies has suggested.
Researchers have found a link between women in the later stages of pregnancy who were prescribed one of the most common types of antidepressant drugs, and autism diagnosed in children under seven years of age.
A survey of medical records in the Canadian province of Québec found that women who were given selective serotonin re-uptake inhibitors (SSRIs), such as Prozac and Zoloft, between the fourth and ninth month of pregnancy were 87 per cent more likely to have a child with autism compared to mothers not on antidepressants.
Although the association was statistically significant, the study was not able to prove that the drugs taken during pregnancy were the cause of the children's autism spectrum disorders. The researchers, however, said they tried to eliminate other possible reasons for the findings, such as genetics, maternal age and poverty.
Other experts warned that the findings are still preliminary and could cause alarm given that up to one in ten pregnant women suffer depression and many are prescribed SSRI drugs as first-choice medication given that these antidepressants are associated with fewer side-effects.
Health news in pictures

Show all 40
Scientists not involved in the study also said there may be other confounding factors, such as a genetic predisposition common to both depression and autism, that could explain the link. They also urged pregnant women who have been prescribed antidepressants not to discontinue their medication on these findings alone.
"It is possible that the higher risk of autism spectrum disorder is due to the medication, but it may also be due to the effects of the mood disorder for which the medication has been prescribed," said Professor Ian Jones, director of the National Centre for Mental Health at Cardiff University.
"There may be risks with taking antidepressants, as with other medications, but there are also significant risks from not receiving treatment and women who are concerned should discuss the balance of benefit and risk with their doctor," Professor Jones said.
Seena Fazel, professor of forensic psychiatry at Oxford University, added: "The problem with this specific study is that the authors don't have the necessary information on potentially important background factors, which in this case will be genetic risks for autism."
The study, published in the Journal of the American Medical Association Pediatrics, was carried out by a team led by Professor Anick Bérard of the University of Montreal who reviewed medical records relating to 145,456 children born in Québec between January 1998 and December 2009, and their mothers.
The scientists investigated a wide range of factors other than antidepressant drugs that may have influenced the findings, such as family history of autism, the mothers' age and history of depression, and the socio-economic background of the family. They said that SSRI drugs were the strongest link they could find to explain the increased risk of childhood autism.
"The variety of causes of autism remain unclear, but studies have shown that both genetics and environment can play a role," Professor Bérard said.
"Our study has established that taking antidepressants during the second or third trimester [4-9 months] of pregnancy almost doubles the risk that the child will be diagnosed with autism by age seven, especially if the mother takes selective serotonin re-uptake inhibitors," she said.
"It is biologically plausible that anti-depressants are causing autism if used at the time of brain development in the womb, as serotonin is involved in numerous pre- and postnatal developmental processes, including cell division, the migration of neurons, cell differentiation and synaptogenesis – the creation of links between brain cells," Professor Bérard added.
Some 4,732 infants, or 3.2 per cent of the children in the study, had been exposed in the womb to antidepressants, most of them during the first three months, or trimester, of pregnancy. However, the study found that the 2,532 children exposed to the drugs during the second or third trimesters were at 87 per cent increased risk of autism spectrum disorder compared to unexposed children.
The absolute numbers were small: just 32 infants exposed to antidepressant drugs during the second or third trimester were diagnosed with autism spectrum disorder – 1.2 per cent of the total number of infants exposed in the womb. This compared to an overall autism rate of 0.72 per cent.
The scientists found no association with antidepressant drugs taken in the first trimester or the year before pregnancy. Neither did they find any link with non-SSRIs antidepressants, although this may be because the overall number of women taking these drugs were small.
"We defined exposure to antidepressants as the mother having had one or more prescriptions for antidepressants filled during the second or third trimester of the pregnancy. This period was chosen as the infant's critical brain development occurs during this time," Professor Bérard said.
"Amongst all the children in the study, we then identified which children had been diagnosed with a form of autism by looking at hospital records indicating diagnosed childhood autism, atypical autism, Asperger's syndrome, or a pervasive developmental disorder," she said.
"Finally, we looked for a statistical association between the two groups, and found a very significant one: an 87 per cent increased risk," she said.
"Our work contributes to a better understanding of the long-term neurodevelopmental effects of anti-depressants on children when they are used during gestation. Uncovering the outcomes of these drugs is a public health priority, given their widespread use," she added.
Join our new commenting forum
Join thought-provoking conversations, follow other Independent readers and see their replies