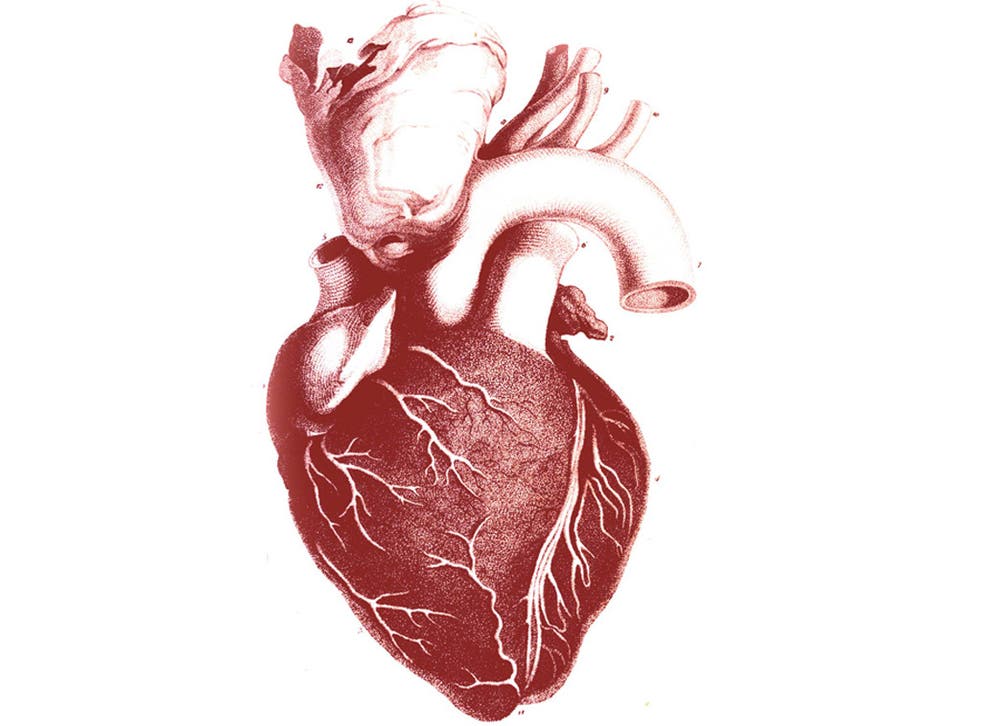 The curious case of the vanishing killer
It's a good news story that has medical researchers baffled: in the past decade, deaths from heart disease in the UK have fallen spectacularly, and no one knows why.
Jeremy Laurance
Thursday 26 January 2012 01:00 Comments
It is one of medicine's mysteries: what has caused Britain's plummeting rate of heart disease over the last decade? Deaths from heart attacks have halved since 2002 and no one is quite sure why. Similar changes have occurred in countries around the world but the death rate in England, especially, has fallen further and faster than almost anywhere.
Click HERE to view graphic
Researchers from the University of Oxford suggest part of the reason is that our hearts are getting stronger. We are suffering fewer heart attacks than we did and fewer of them are fatal. The two factors may be linked. By reducing risk factors for heart disease – avoiding smoking, eating a healthy diet, cutting cholesterol and lowering blood pressure – we not only reduce heart attacks but ensure that when they occur they are less life threatening.
The researchers looked at 840,000 men and women in England who had suffered a total of 861,000 heart attacks between 2002 and 2010. Overall, the death rates fell by 50 per cent in men and 53 per cent in women. The reasons for the decline, they say, are "beneficial changes in the health of the population" and "major improvements in NHS care" for those who end up in hospital. But the findings were not uniform across the country. In London heart attack rates rose between 2007 and 2009 – probably as a result of the financial crisis.
Many puzzles remain. "The causes of the increase and decline in heart disease deaths are not entirely straightforward," said Professor Michael Goldacre, of the Department of Public Health, who led the study published in the British Medical Journal.
For the last 70 years we have been in the grip of a heart disease epidemic that began in the 1940s, rose to a peak in the 1970s and then began to fall. All Western countries were affected and all followed broadly the same pattern.
At first it was thought to be a nutritional disorder linked to fat in the diet. The American epidemiologist Ancel Keys argued that if fat consumption could be reduced, cholesterol levels would fall and the narrow coronary arteries that supply the heart would be protected from atheroma, the thickening with fatty deposits that causes blockages.
His theory has held sway for 50 years and the central role of cholesterol in heart disease is accepted round the world. But the role of fat is less clear. Total fat consumption in the UK has changed little – down from 40 per cent of average calories in the 1980s to 38 per cent today (though there has been a bigger reduction in the most harmful type, saturated fat).
In 2000, a pan-European study by the World Health Organisation was unable to show a convincing link between heart disease levels and fat consumption in the 21 countries studied.
Smoking, meanwhile, makes blood more likely to clot and is a known cause of heart attacks. But smoking peaked in the 1940s and then began to decline, just as the heart disease epidemic was taking off. Unlike cancer, which can take decades to develop, smoking's impact on the heart is immediate.
Heart disease has largely affected men. Yet from the 1940s onwards, smoking, fat consumption and blood pressure increased equally in women. In 2001, researchers in Bristol showed that women who consumed the most fat had the lowest rate of heart disease.
The conventional explanation is that women are protected by the female hormone oestrogen. But biological differences between the sexes are "not well understood," Professor Goldacre said.
International differences also remain unexplained. Epidemiologists have puzzled for decades why the French, despite their love of meat, cheese and cream, suffer fewer heart attacks than we do. Red wine, with its anti-oxidant properties, is usually cited as France's secret weapon. In the south, closer to the Mediterranean, olive oil and salad are also cited. American researchers have suggested a simpler explanation – that the French escape heart disease because they eat less of everything. Obesity rates in France, though rising, are lower than in the UK.
The Oxford researchers conclude that just under half the decline in heart attack death rates in England over the last decade is due to better hospital treatment; the rest is due to changes in lifestyle and the widespread use of pills to lower cholesterol and blood pressure.
Case study: Eight years after my heart attack, I'm feeling fine
Maureen Hennis, 63, from County Durham is the chief executive of Pets As Therapy, a charity which takes animals on visits to hospices and care homes. She suffered a heart attack in 2004 while working at Crufts dog show in Birmingham and lived to tell the tale.
"I had no idea that I had a heart condition at all, so the heart attack was totally out of the blue. After three days of showcasing our dogs, I was hit by what felt like an elephant sitting on my chest. My husband was petrified and dialled 999. I was taken to hospital, where I was given clot-busting drugs, but a week later the doctors discovered I was about to have a second heart attack because of a blocked artery, so I was whisked into theatre for an angioplasty, where two stents were inserted. Last year again, I felt something wasn't right. I went back for an angiogram and they found a second artery was blocked. So now I have four stents in two arteries. I have never smoked, I don't drink and I'm not overweight. I think my problem is that I'm a workaholic. I sat at my desk from 7am to 10pm, and never left it. Nowadays I go for a walk at lunchtime, and manage my stress better. Cardio therapy sessions, where you do gentle exercise, really helped me. I went back to work and live a perfectly normal life, but to do that you have to take your medication and follow your doctor's instructions."
Register for free to continue reading
Registration is a free and easy way to support our truly independent journalism
By registering, you will also enjoy limited access to Premium articles, exclusive newsletters, commenting, and virtual events with our leading journalists
Already have an account? sign in
Join our new commenting forum
Join thought-provoking conversations, follow other Independent readers and see their replies