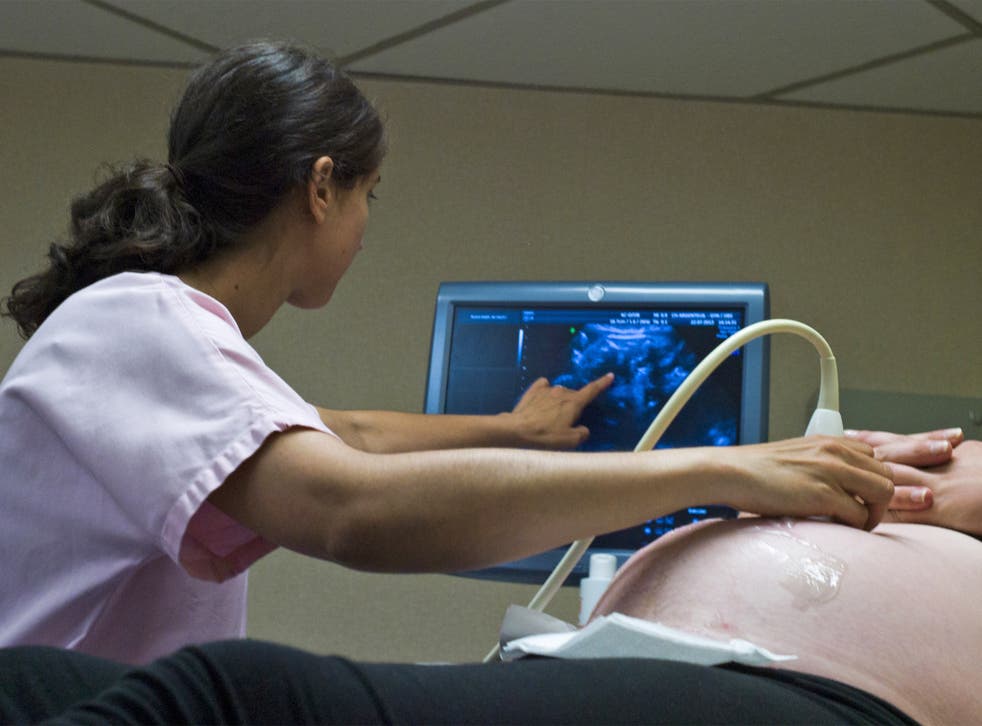 The bodies of more than 15,000 unborn foetuses have been incinerated in the UK, an investigation has found, with some treated as "clinical waste" and others burned to heat hospitals.
The practice was carried out by 27 NHS trusts, with at least 15,500 bodies burned over the last two years alone.
Ten of those trusts admitted to burning more than 1,000 sets of remains along with other hospital rubbish, while two said they were incinerated in "waste-to-energy" furnaces that generate energy used to power and heat hospitals.
The disposal of aborted and miscarried babies in this way has only emerged following an investigation by the Channel 4 programme Dispatches, and resulted in the Department of Health issuing an immediate ban on the practice, described by health minister Dr Dan Poulter as "totally unacceptable".
Dispatches found that one of the country's leading hospitals, Addenbrooke's in Cambridge, incinerated 797 babies below 13 weeks gestation at their own "waste to energy" plant, telling mothers they would be "cremated".
Another "waste to energy" facility at Ipswich Hospital, operated by a private contractor, has incinerated 1,101 fetal remains between 2011/12 and 2012/13.
They were brought in from another hospital before being burned, generating energy for the hospital site. Ipswich Hospital itself disposes of remains by cremation.
A total of one in seven pregnancies ends in a miscarriage, while NHS figures show there are around 4,000 stillbirths each year in the UK, or 11 each day.
Dr Poulter said: "I have asked Professor Sir Bruce Keogh, NHS Medical Director, to write to all NHS hospital trusts.
"While the vast majority of hospitals are acting in the appropriate way, that must be the case for all hospitals and the Human Tissue Authority has now been asked to ensure that it acts on this issue without delay."
A spokesman for the Cambridge University Hospitals NHS Foundation Trust said: "Trained health professionals discuss the options with the patients and families respectfully and sensitively, both verbally and in writing.
"The parents are given exactly the same choice on the disposal of fetal remains as for a stillborn child and their personal wishes are respected."
Ipswich Hospital Trust said it was concerned to discover that fetal remains from another hospital had been incinerated on its site.
A spokeswoman said: "The Ipswich Hospital NHS Trust does not incinerate fetal remains," adding that the trust "takes great care over fetal remains".
Channel 4 Dispatches, Amanda Holden: Exposing Hospital Heartache will be broadcast tonight at 8pm
Register for free to continue reading
Registration is a free and easy way to support our truly independent journalism
By registering, you will also enjoy limited access to Premium articles, exclusive newsletters, commenting, and virtual events with our leading journalists
Already have an account? sign in
Register for free to continue reading
Registration is a free and easy way to support our truly independent journalism
By registering, you will also enjoy limited access to Premium articles, exclusive newsletters, commenting, and virtual events with our leading journalists
Already have an account? sign in
Join our new commenting forum
Join thought-provoking conversations, follow other Independent readers and see their replies