'Cancer breathalyser': Man whose wife died of cancer invents breathalyser that can detect the disease
Kate Gross – a former adviser to Tony Blair and Gordon Brown – died on Christmas Day last year, aged 36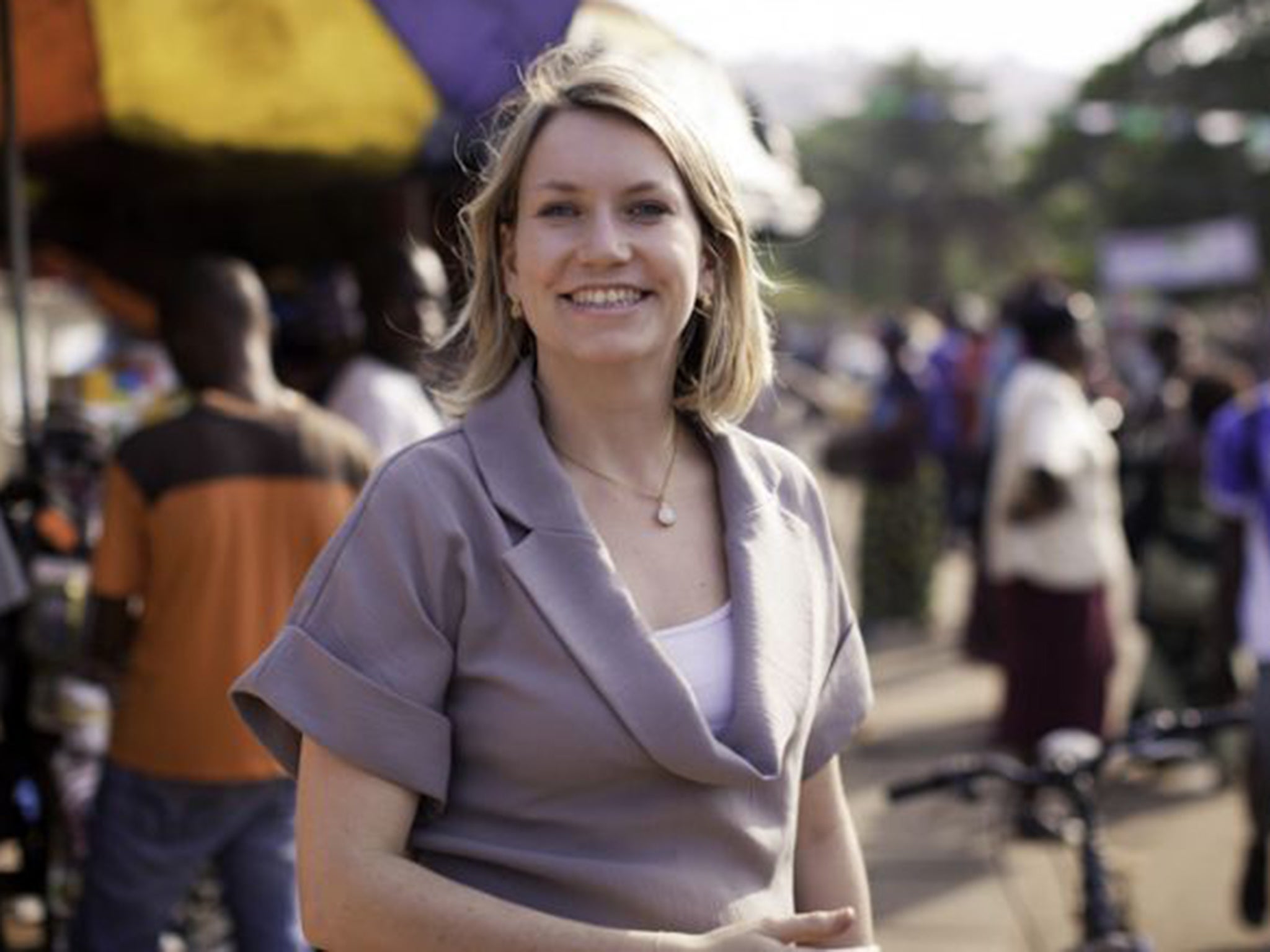 One of the inventors of a "cancer breathalyser" set to be used for the first time in the NHS has told how his celebrated wife's terminal struggle with the disease inspired his research.
Kate Gross – a former adviser to Tony Blair and Gordon Brown – died on Christmas Day last year, aged 36, after a two-year battle with colon cancer. She wrote movingly about the devastation that the disease she referred to as "'The Nuisance" had wrought upon her and her family.
Now her husband, scientist Billy Boyle, has revealed to Sky News that it was her experience that spurred him on to help develop a device that he hopes will save up to 10,000 lives.
Mr Boyle's breathalyser – which sniffs out chemicals associated with a number of cancers including lung and bowel – will be used in two NHS hospitals this summer, as part of a £1m trial.
But originally the technology had been developed by his company Owlstone to try to detect explosives. Mr Boyle said during his wife's illness they came to a joint realisation that "breathprints" – distinct micro-chemical signatures – could lead to the almost immediate detection of some diseases.
He told Sky : "My wife talked about different applications of Owlstone's technology. We spent many years sitting in cancer wards in Addenbrooke's [hospital] in Cambridge and down in London. Early detection will mean fewer people sitting in those waiting rooms."
He added: "You develop technologies for a reason. Sometimes it's for monetary gain. Other times it's to make a difference. And I think we have a real opportunity to try and improve the lives of patients."
Mr Boyle said his aim was to save the NHS £245m and save 10,000 lives.
Ms Gross, who was one of the youngest members of the senior civil service at the age of 27, found that she had terminal cancer in 2012. The mother-of-two, who read English at Oxford, ran the Africa Governance Initiative, whose patron is Tony Blair.
Join our commenting forum
Join thought-provoking conversations, follow other Independent readers and see their replies