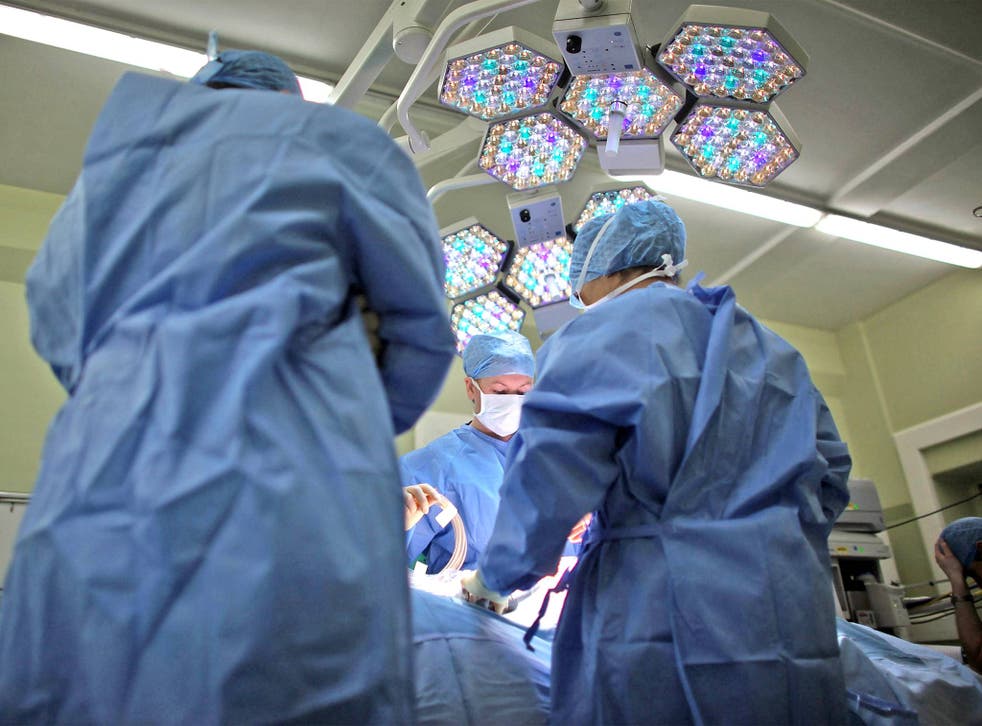 The truth about 'health tourism': Twice as many foreign visitors pay to use NHS as exploit free healthcare in Britain
New research that turns the high-profile debate on its head, has found that 18 NHS trusts made a total income of £42m in 2010-11 from foreign paying patients
The number of foreign patients who pay to use the NHS each year could be twice as high as the number of so-called "health tourists" exploiting free healthcare in the UK, a new academic study suggests.
In research that turns the high-profile debate over health tourism on its head, the London School of Hygiene and Tropical Medicine (LSHTM) and University of York found that 18 NHS trusts made a total income of £42m in 2010-11 from foreign paying patients – or "medical tourists".
The study also highlights the massive potential for NHS trusts to make money from foreign paying patients, who are willing to spend large sums on care at some of the health service's internationally renowned hospitals.
In total, 52,000 people who entered the UK in 2010 declared that the main purpose of their visit was to seek healthcare. Researchers said it was highly unlikely that any of them would be seeking to exploit the NHS for free care because it would be too easy to track them. While some will have been visiting for treatment in the private sector, a large number will have visited NHS hospitals that were willing to charge for certain procedures.
Dr Johanna Hanefeld, lecturer in health systems economics at LSHTM, said that as a result it was likely that the number of foreign patients paying for NHS care is double the number coming to the UK seeking free healthcare – a group estimated to number between 5,000 and 20,000 by government-commissioned research published earlier this week. The new research also found that, overall, the UK is a "net exporter" of patients, with 63,000 travelling abroad for treatment in 2010.
Researchers submitted Freedom of Information requests to 28 NHS foundation trust hospitals. Among the 18 trusts which responded was Great Ormond Street children's hospital, which took an income of over £20m from 656 patients.
The potential for foreign patients to pay for care at NHS hospitals is set to increase. Under the Government's health reforms, NHS trusts can now raise up to 49 per cent of funds through non-NHS work – a huge increase on the 2 per cent cap set by the previous government.
Sarah Bickerstaffe, from the Institute for Public Policy Research, said that high-performing hospitals should look to generate income from so-called "medical tourists" in the same way the UK's top universities bring in huge sums from foreign students every year.
"Health is a key export industry for the UK and we should be much bolder at exploiting it," she said. "Immigration policy should be helping the NHS to generate more income from foreign patients." However, the drive to open the health service up to foreign paying patients is likely to raise concerns British NHS patients will lose out.
The Health Secretary Jeremy Hunt said earlier this week that the NHS could save up to £500m each year by recovering money spent on overseas visitors using the NHS for free. But the Government's own research suggested only 5,000 to 20,000 people could be reasonably labelled as health tourists, and the cost to the NHS of treating them was likely to be £60m to £80m.
A Department of Health spokesperson said: "All income from private patients – which is just 0.5 per cent of the NHS budget for 2013-14 – must be reinvested back into NHS services. NHS patients will benefit from increased investment in facilities and new technology. The Health and Social Care Act ensures that services for NHS patients will always come first and that the responsibility of any NHS organisation is to provide NHS services."
Join our new commenting forum
Join thought-provoking conversations, follow other Independent readers and see their replies