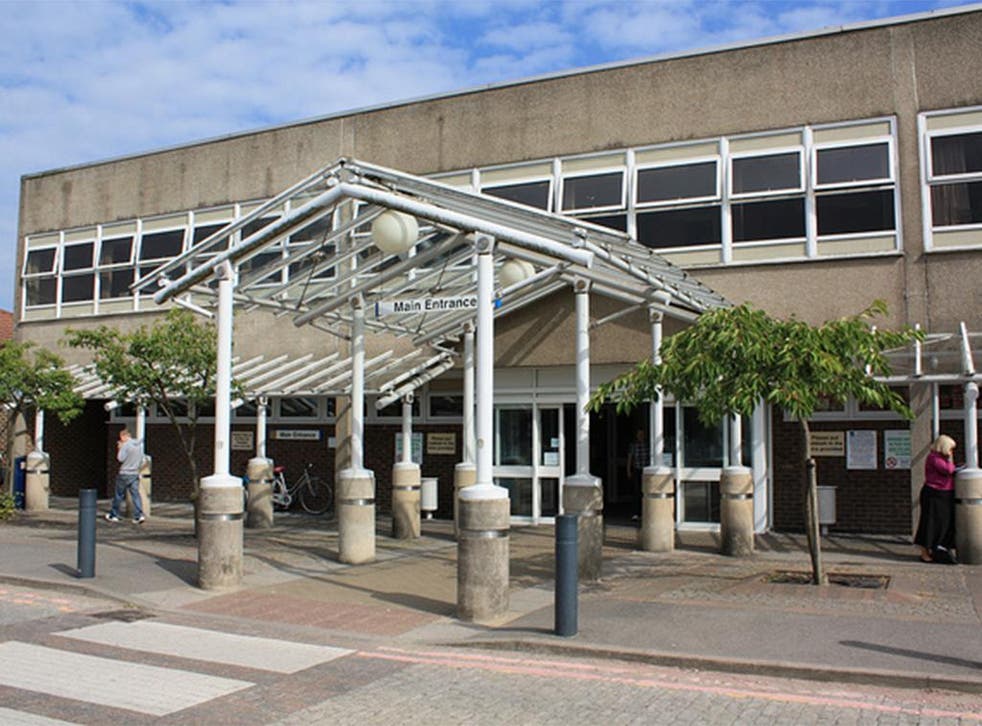 Two Kent hospitals declared unsafe by Care Quality Commission
Bullying, poorly trained staff and unsafe equipment reported by CQC inspectors
Two Kent hospitals have been declared unsafe after inspectors found evidence of understaffed surgical wards and children in need of emergency care being treated by nurses and doctors untrained in paediatrics.
In a damning report, hospital watchdog the Care Quality Commission said that children attending A&E at the William Harvey Hospital in Ashford were not always being treated by "appropriately trained and experienced" staff, while at the Kent and Canterbury Hospital, it found that surgical wards were so understaffed at night that they were "not always safe".
The hospitals, both managed by the East Kent Hospitals University NHS Foundation Trust, were deemed inadequate in CQC inspection reports, published today. The Trust's other hospital, Queen Elizabeth the Queen Mother in Ramsgate, was told that improvements were required in many areas – in particular A&E. The trust has been recommended for special measures – the NHS' regime for failing hospitals.
East Kent, which recorded a budget surplus of £5.8m last year, said that it had embarked on a recruitment drive to address the issues raised in the report. However, chief inspector of hospitals Professor Sir Mike Richards condemned the "ineffective leadership" of managers and senior doctors and nurses.
"We were extremely concerned at the disconnect we identified between the senior team and the staff working on the front line," Sir Mike said. "We saw ineffective leadership in action across a number of clinical services, and that the board was at times receiving false assurance through governance procedures."
At the William Harvey, inspectors encountered evidence of staff removing patient data from the A&E computer system before they had left the department, potentially distorting A&E waiting times statistics – a key measure of an NHS trust's performance.
The foundation trust management watchdog, Monitor, will now rule on whether to act on the CQC's recommendations. If the trust is placed in special measures, it is likely the senior management would be replaced and the hospital partnered with a "buddy" NHS trust to guide improvements.
A spokesperson for Monitor said it was reviewing the CQC's report.
East Kent would be the twelfth NHS hospital currently in special measures. In problems which the CQC said were occurring across the trust's hospital sites, inspectors said there were "longstanding cultural issues" including the bullying and harassment of staff by superiors. Risks to patients were not always identified, inspectors said, and when they were, were not acted upon.
There were also issues over staffing levels across the trust, as well as safety concerns about "poorly maintained buildings and equipment".
In one case, an A&E staff member at Kent and Canterbury found equipment in September 2013 which had expired the previous February – leaving doctors without oxygen cylinders and other basic items, inspectors said.
However, the report said that staff at the trust were "caring and responsive to people's needs".
The trust's chief executive Stuart Bain said that £2.9m had been invested in recruiting 69 new nurses, 55 of whom were now working. Four more general surgeons had also been appointed, three more due to be recruited "shortly".
He added "The report does recognise the committed and caring nature of our staff of which we can be very proud. Our task as leaders of the organisation is now to work with our staff and our partners including the Clinical Commissioning Groups to address the issues that have been raised and ensure we provide the residents of east Kent with high-quality healthcare."
A spokesperson for NHS England Kent and Medway said: "It is vital that East Kent University Hospitals NHS Foundation Trust addresses the serious concerns identified by the Care Quality Commission as a priority, to ensure that all patients consistently receive safe, high-quality care."
Join our new commenting forum
Join thought-provoking conversations, follow other Independent readers and see their replies