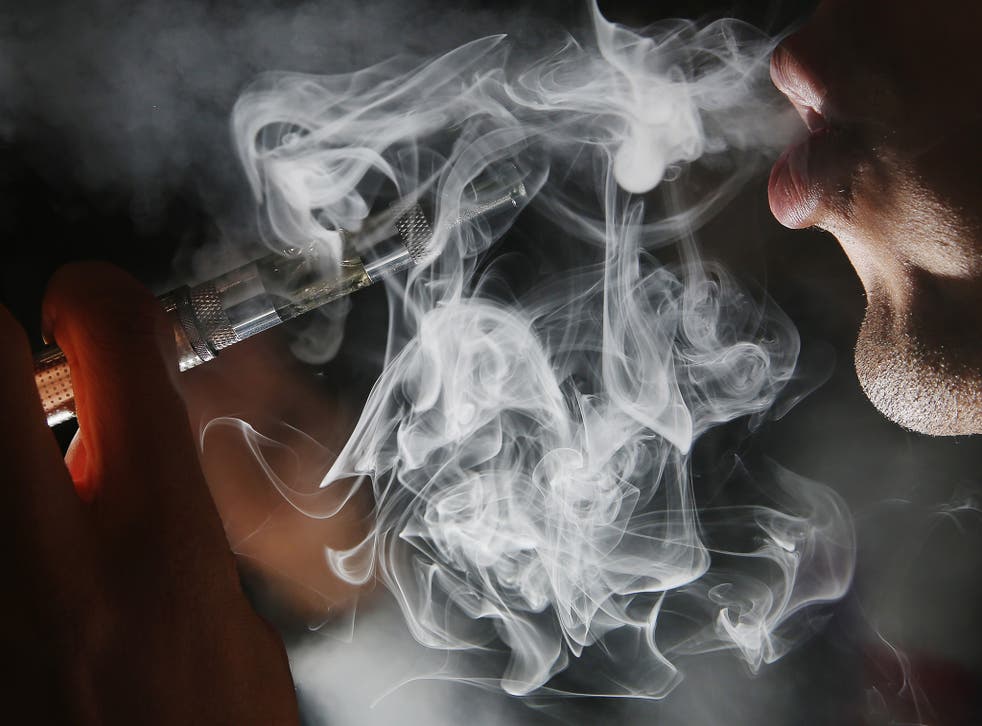 Vaping health risks: E-cigarettes could be more dangerous than we think, scientists warn
A study claims that chemical levels in some flavoured e-cigarettes are at twice the recommended amount
The level of chemicals used to flavour e-cigarettes could be harmful and lead to respiratory problems, researchers have warned.
The chemicals used to add an array of tastes to e-cigarettes – ranging from coffee to bubble gum – are often the same as those used in food and confectionery, and are therefore marketed as safe by manufacturers.
However, this safety corresponds to eating, not inhalation, researchers from Portland State University, in Oregon, claimed.
The team set out to determine the type and level of chemicals used in both disposable and refill bottles, examining 30 different products.
Six of the 24 compounds identified were aldehydes, which are recognised to be primary respiratory irritants.
When consumed at a rate of around 5ml per day, a commonly used volume, vapers are exposed to twice the recommended limit of benzaldehyde and vanillin.
The researchers added that "toxic degradation products may be produced by reaction of the flavour chemicals at the high temperatures present during vaping".
Speaking in the journal Tobacco Control, which published the report, researchers admitted their sample "represents a fraction of the e-cigarette products on the market", but added: "The results obtained are likely to be similar to what a broad survey would have revealed, and in any case, suggest that very high levels of some flavour chemicals are undoubtedly present in a great number of the thousands of products currently available."
The e-cigarette market is rapidly expanding, both in the UK and the US, although little is known about the possible long-term health consequences of vaping.
"Regulations are needed," researchers added. "These should include compulsory ingredient listing, limiting the levels of certain flavourings, and limiting total permissible levels of flavourings, particularly as there is some concern that flavoured products might make e-cigarettes more attractive to young people."
It comes after another report on e-cigarettes suggested vaping was becoming increasingly popular among teenagers, even those who hadn't previously smoked conventional cigarettes.
Join our new commenting forum
Join thought-provoking conversations, follow other Independent readers and see their replies