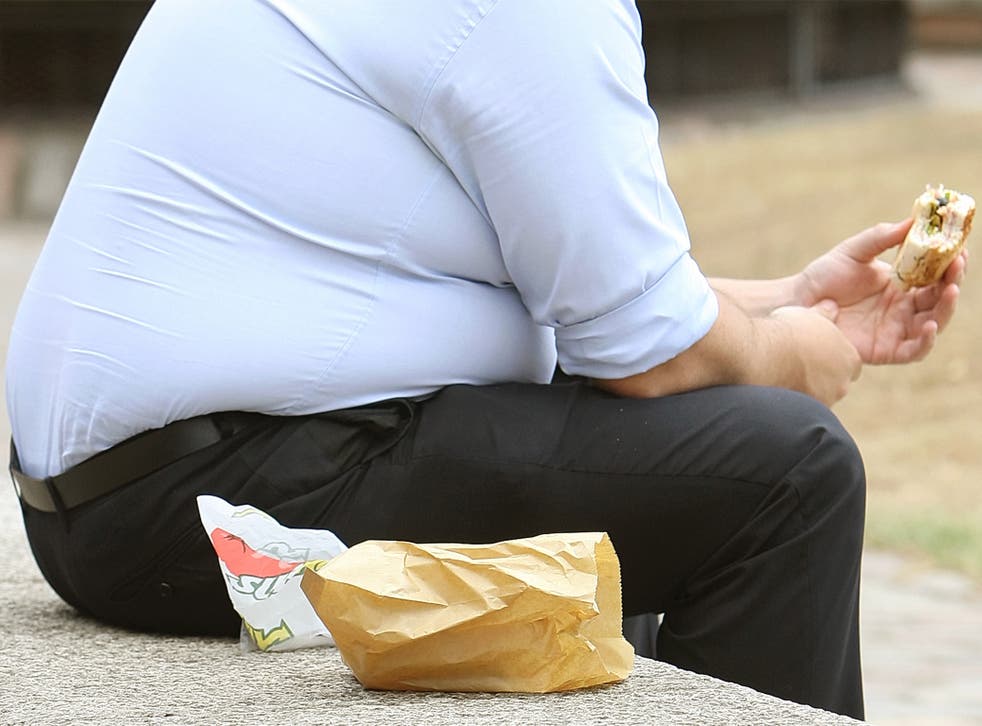 Want to prevent obesity? Head for the hills, say scientists
Research in Spain has found that people who live at high altitudes are 13 per cent less likely to become overweight or obese
A good diet, exercise and cutting back on booze all come highly recommended, but scientists have identified another possible strategy for preventing obesity: head for the hills.
Research in Spain has found that people who live at high altitudes are 13 per cent less likely to become overweight or obese.
Experts believe the phenomenon may result from the body's natural response to low-oxygen environments, suppressing hunger and enabling us to obtain energy from less oxygen, and less food.
The study, which is being presented at the European Congress on Obesity in Prague this week, recruited 9,300 students of healthy weight, living throughout Spain.
They were followed up for an average of eight and a half years and their postcodes divided into three categories: low altitude (below 124m above sea level), medium (124m – 456m) and high (above 456m).
The six types of obese individuals, according to research

Show all 6
More than 2,000 of the study participants went on to become overweight, but those living above 456m were 13 per cent less likely to do so, than those who lived below 124m.
The results were adjusted for factors such as diet, age and rates of activity – so cannot be explained by the extra exercise people living up hills might be getting.
Instead, researchers from the University of Navarra said that the results were likely to be linked to low oxygen intake, or hypoxia, which causes increased production of leptin and other hormones involved in appetite control.
They said that this can lead to both less oxygen and less food being required to obtain energy, which would lead to feelings of suppressed hunger.
It may be that this reaction has its roots in an evolutionary mechanism that allowed humans to survive in high altitude environments, where food would have been scarce, the authors of the study suggested.
The researchers are also investigating whether living at a higher altitude lowers the risk of cardiovascular disease. There is some evidence that extended exposure to high altitudes may ease high blood pressure and combined with a lower risk of getting fat, this may mean a lower heart disease risk, the researchers believe.
Dr Maira Bes-Rastrollo, of the University of Navarro, who led the study, said: "While it might not be realistic to expect everyone to move further uphill to reduce obesity levels, it is encouraging to see this effect occurred at only 450m altitude. The results are in agreement with potential biological mechanisms that are caused by hypoxia."
Unfortunately for people living in the UK, nearly every settlement in the country is below the elevation at which significantly lower heart disease risk was observed.
However, residents of Flash, in Staffordshire, which claims the title "highest village in Britain" elevation 463m, may have noticed some benefits.
A previous study in America, which looked at greater extremes of altitude, found that those who lived in towns and cities below 500m above sea level, were five times more likely to be obese than their countrymen living in the mountains, 3,000m or more above sea level.
Health: Vitamin D obesity link
Taking vitamin D supplements has been found to aid weight loss in obese people who are deficient in the vitamin, research has found.
Previous studies have shown that vitamin D deficiency is associated with developing obesity and related complications, scientists at the University of Milan said.
They estimated that in northern Italy, severe vitamin D deficiency ranges from 6 per cent in overweight people to 30-40 per cent in the morbidly obese. Almost all obese subjects did not have a vitamin D level in the optimal range.
Join our new commenting forum
Join thought-provoking conversations, follow other Independent readers and see their replies