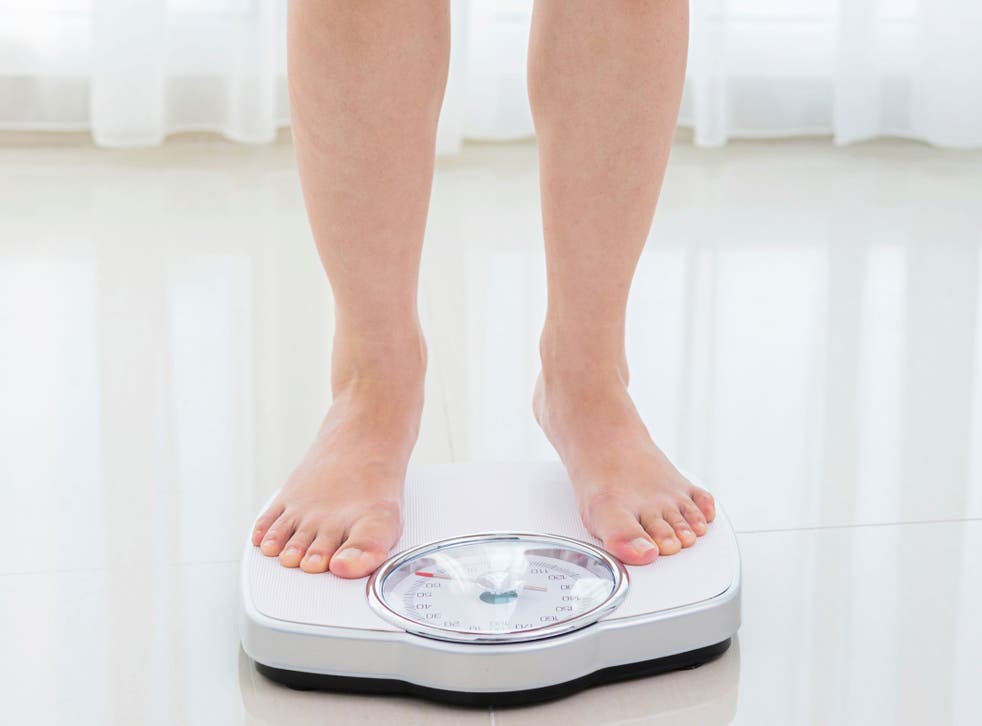 Weight loss harder for women than men, study finds
Their brains process hormones differently, according to experts 
Women may find it easier to gain weight than men because of differences in a part of the brain which controls calories use, according to a new study.
Following warnings by the World Health Organisation that more women are obese than men worldwide, scientists in the UK and the US studied mice to investigate whether sex affected weight gain.
Over half of the UK population is overweight, while a further quarter as clinically obese – meaning swathes of the population are vulnerable to diseases including cancer, heart disease and diabetes.
The researchers were able to make obese, sedentary male mice healthy, however they were could not replicate this in female mice.
The evidence suggested that the part of the brain that influences how the body uses calories is different in males and females.
Pro-opiomelanocortin (POMC) peptides, hormones made in this area of the brain, regulate the appetite, physical activity, energy expenditure and body weight.
However, the study publsihed in the journal 'Molecular Metabolism' found that POMC neurons perform different functions.
"While the subset targeted by obesity medication lorcaserin influences appetite in both males and female mice, in males, this subset has the added benefit of also modulating physical activity and energy expenditure," said lead author Professor Lora Heisler at the University of Aberdeen's Rowett Institute of Nutrition and Health.
But in female mice, physical activity and energy expenditure were not strongly affected.
"So, while medications targeting this source of POMC peptides may effectively reduce appetite in females, our evidence suggests that they will not tap into the signals in our brain that modulate physical activity and energy expenditure," said Professor Heisler.
Professor Heisler hope that the research will help to tailor measures to tackle obesity.
She said: "Currently there is no difference in how obesity is treated in men and women.
Six healthy breakfast recipes to try

Show all 6
The latest attempt to deal with the obesity crisis in the UK has seen campaigners call for a 50 per cent tax on sugar - more than double that proposed by the Government.
The National Obesity Forum labelled the 20 per cent rate recommended by Public Health England as "insufficient".
After initially rejecting a sugar tax, Prime Minister David Cameron said in January that he didn't "really want to put new taxes onto anything" but that "we do need to have a fully-worked up programme to deal with this problem and address these issues in Britain and we'll be making announcements later this year."
Join our new commenting forum
Join thought-provoking conversations, follow other Independent readers and see their replies