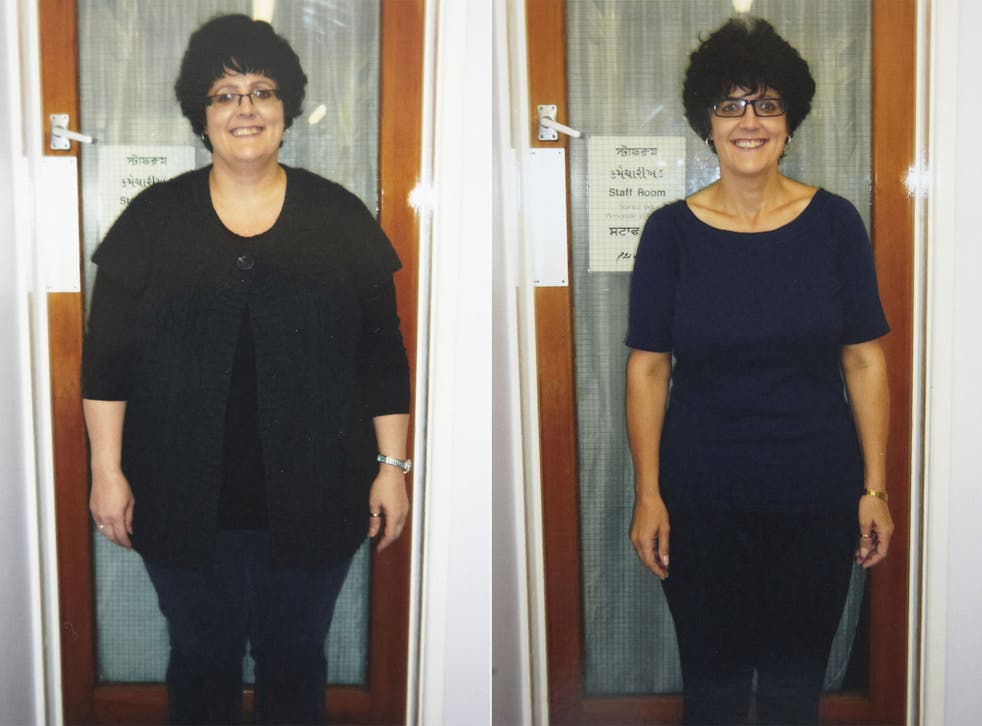 Weight-loss surgery can 'ruin patients' quality of life', warns leading doctor
Exclusive: Ray Shidrawi says NHS uses measures as a 'panacea' for the obese
Weight-loss surgery is causing life-long trauma in patients who end up in crippling pain and unable to swallow food, a leading doctor has warned.
Indeed, some people suffer such severe complications they cannot eat solids and shun dining-out for fear of vomiting in public.
Ray Shidrawi, from Homerton hospital in east London, has criticised the NHS for using "fat loss" procedures as a "panacea" for the obese.
These include gastric bands and gastric bypasses which restrict food intake.
In an interview with The Independent, the consultant warns that some people fail to lose weight despite surgery.
He has also hit out at new NHS guidance which lowers the threshold for doctors to assess people for weight-loss surgery. This has been cut from severely obese – that is a body mass index (BMI) of 35 – to just 30, which is classed as moderate obesity.
The benefits of weight loss procedures, says Mr Shidrawi, only outweigh the risks for people who would otherwise die because they are morbidly obese (BMI 40).
"This isn't about pointing the finger at surgeons but these are serious complications that ruin people's quality of life and can affect you for the rest of your life – or at least for months and years afterwards," said Mr Shidrawi.
"I've got patients who've not eaten solid food for four years. They have to live on soup. They can't go to a restaurant in case they vomit up their food because it gets stuck in their throat."
New research by Mr Shidrawi reveals for the first time the true impact of complications from weight-loss, or "bariatric" surgery.
A total of 150 men and women aged from 22 to 74 suffered serious problems. This is out of 1,947 who underwent procedures at Homerton University Hospital Foundation NHS Trust, one of the country's largest centres.
Those affected were referred between March 2011 and July 2014 to Mr Shidrawi and his team at the Homerton's Academic Department of Medical and Surgical Gastroenterology for corrective treatment.
Health news: in pictures

Show all 104
Some patients were experiencing problems more than a decade after bariatric surgery. Symptoms included abdominal pain, nausea and vomiting, difficulty swallowing and failure to absorb nutrients which can lead to conditions including bone disease, the study published in the journal Gastrointestinal Endoscopy said.
However, Professor Carel Le Roux said people with a BMI of 30 can be very sick so can benefit from treatment, although he says fat-loss patients who have surgery need long-term monitoring.
"This is health-gain surgery, not weight-loss surgery and BMI is not the best indication of how sick you are. You can have a BMI of 30 and be very ill," said Mr Le Roux, professor of metabolic medicine at Imperial College London.
Professor Mark Baker, Centre for Clinical Practice director at the National Institute for Health and Care Excellence, said: "Bariatric surgery can help people with type 2 diabetes because it changes the way the body deals with sugar. The guideline is very clear that people with a BMI of 35 or over who have recent-onset type 2 diabetes, should be offered an expedited assessment for bariatric surgery.
"Importantly, a new, lower threshold of BMI 30 to 34.9 for bariatric surgery consideration only applies to people who have recent-onset type 2 diabetes."
Case Study: Pauline Boyle
Pauline Boyle, 52, a nursery nurse, chose to have weight-loss surgery at a private clinic after her weight reached 18 stone (114kg).
Doctors fitted a gastric band to reduce the size of her stomach in March 2010. It involves an inflatable silicone ring being fitted around the upper part of the stomach, which creates a small pouch. Food fills this pouch and not the rest of the stomach, so the patient thinks they are full. She paid £6,250 for the operation.
Ms Boyle began to feel unwell with vomiting and stomach pain nearly two years after the procedure. She was taken to Charing Cross Hospital in London with the start of kidney failure. The band had slipped and was blocking the entrance to her stomach. This was why she couldn't keep any food down, and became severely malnourished.
"The reason I had it was for my health and, for two years, it [the band] was brilliant and life-changing because my weight was down to just over nine stone and it tackled the arthritis in my knees," says Ms Boyle, from Middlesex.
"But I was sick and vomiting. The X-ray they took in hospital showed the band was twisted and my organs were starting to pack up and I was in starvation mode. When I called the private clinic I was in tears going, 'Someone has got to help me.' They said I would need to wait until after the weekend. It was my sister Ann who took one look at me and took me to hospital."
Since then, Ms Boyle has undergone another procedure: a gastric sleeve, where part of the stomach is removed. The operation was carried out on the NHS and she has not experienced any complications.
Join our new commenting forum
Join thought-provoking conversations, follow other Independent readers and see their replies