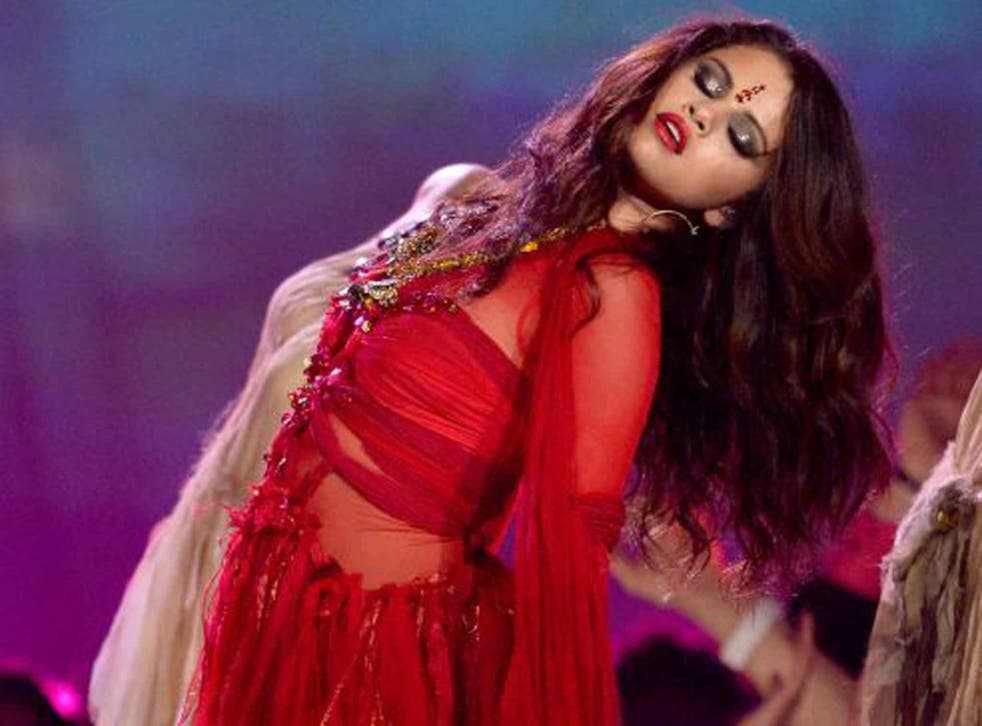 What is lupus? Selena Gomez reveals she underwent chemotherapy for autoimmune condition
Selena Gomez has revealed that she has undergone chemotherapy for lupus after being criticised for taking a break from her work.
Speaking of her hiatus in 2013, she said: "I locked myself away until I was confident and comfortable again."
The 23-year-old spoke out against media outlets who had speculated about her health while she was being treated for the complex and poorly understood condition.
What is lupus?
There are several types of the chronic autoimmune disease but the term is most commonly used to describe a more severe form of the decision called systemic lupus erythematosus (SLE).
It can affect parts of the body including the skin, joints and internal organs, with the body's immune system becoming hyperactive and attacking normal tissue.
Lupus can lead to the destruction of the kidney, heart, brain, spine, and lung tissue.
"Symptoms range from mild to severe, and many people will have long periods with few or no symptoms before experiencing a sudden flare-up," a spokesperson for the NHS said.
"Even mild cases can be distressing and have a considerable impact on a person's quality of life."
How common is it?
Because lupus is difficult to diagnose, estimates of its prevalence vary widely.
A study published in 2007 based on the UK General Practice Research Database found that there were 4.7 new cases per 100,000 people every year, with women much more likely to be diagnosed.
Around 7.9 out of 100,000 British women and 1.5 out of 100,000 British men developed the disease annually.
Recent studies in the US have found higher rates across the Atlantic, with incidence rates of about 5.5 per 100,000.
Lupus UK said people of African origin are particularly likely to develop Lupus, and that people of Chinese and Polynesian backgrounds are at an increased risk, compared with white European Caucasians.
What causes lupus?
It is not clear what causes antibodies to attack healthy cells but most experts think more than one factor could be to blame.
Genetics are believed to play a part, with brothers and sisters of lupus suffers being more likely to develop the condition themselves.
Several genetic mutations that could make people more susceptible to developing SLE have been identified.
Environmental factors including hormonal changes and infections could also play a part.
What are the symptoms?
According to British charity Lupus UK, the two major symptoms are joint and muscle pain an extreme tiredness that does not subside with rest.
Because the symptoms are shared with myriad other conditions, GPs can fail to recognise it – a situation the charity is working to change by raising awareness.
Rashes are another main symptom of SLE, most commonly seen on the face, wrists and hands.
A particular rash seen in sufferers over the cheeks and nose, also known as a "butterfly rash" or "malar rash", gave the condition its name.
Some thought it resembled a bite from a wolf – "lupus" in Latin.
Other symptoms include fever, hair loss, migraines, depression, memory loss and mouth ulcers, although they vary widely.
How is it diagnosed?
The NHS recommends that anyone suffering "persistent or troublesome" symptoms that could be caused by lupus sees their GP, although it is likely that a more common condition is to blame.
A range of blood tests for certain antibodies and checking for internal inflammation can be used to diagnose lupus as well as scans and X-rays.
How is it treated?
There is currently no cure for lupus but several treatments are used to ease the symptoms and allow sufferers to get on with their lives.
Chemotherapy designed to suppress the action of the immune system is one option.
Anti-inflammatory drugs, hydroxychloroquine, corticosteroids, immunosuppressants, Rituximab and Belimumab are among the medications used.
People with lupus are also advised to protect themselves from the sun.
For more information, visit:
Join our new commenting forum
Join thought-provoking conversations, follow other Independent readers and see their replies