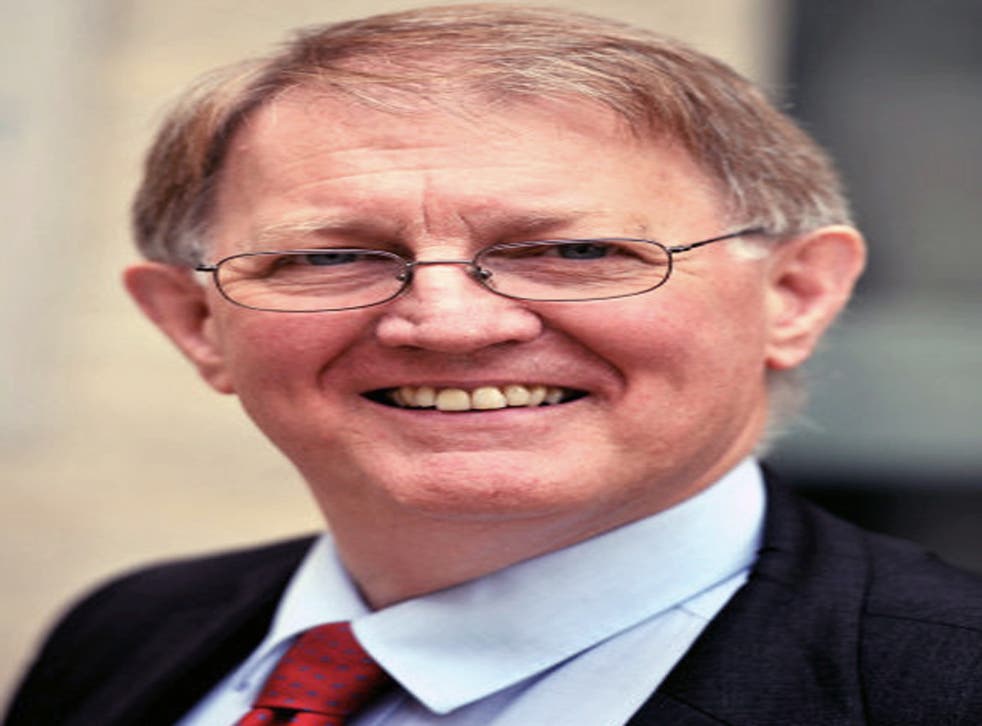 'Whistleblower-in-chief' Sir Mike Richards reveals plan to fix NHS: make patients the inspectors
Rigorous new system will also provide an expanded role for junior doctors and nurses
Members of the public will be invited to take part in hospital inspections and participate in town hall-style meetings to share their experiences of hospital care, under a rigorous new regulatory regime announced by England's new chief inspector of hospitals.
Sir Mike Richards said he wanted patients, relatives of patients and carers to volunteer for new, larger inspection teams that will also include more junior doctors and nurses than before. New inspections of 18 hospital trusts will take place by Christmas, with all 116 acute hospitals in England inspected under the new regulatory regime by the end of 2015.
Following the example set by Sir Bruce Keogh during his review of 14 low-performing hospitals, public meetings will be held during inspections, either at hospitals or in town halls, which would "grant patients a chance to describe their experiences" of care at their local hospital.
"The patients, relatives and carers I observed during Keogh [Review] visits had an incredibly important and powerful role," Sir Mike said. "They can ask the questions others wouldn't think of asking."
He began work as chief inspector at the Care Quality Commission (CQC) yesterday, the day after Sir Bruce's review revealed hospitals "trapped in mediocrity", which review panel members suggested could be endemic throughout the NHS. The position of chief inspector was created by David Cameron earlier this year, on the recommendation of the Francis Report into catastrophic failings at Stafford Hospital.
Since then, the CQC itself has come under fire from politicians for an alleged cover-up of its failure to address care failings at a Cumbria hospital, and was branded "not fit for purpose" by its own chairman, David Prior.
Sir Mike, who served as National Cancer Director at the Department of Health for 13 years, said the CQC had acknowledged that its old hospital inspection regime was "flawed" and inspectors focused on only a few treatment areas at each hospital.
Critics of the health service watchdog said that it had depended too heavily on inspectors with no clinical expertise. Sir Mike announced that inspection panels would now include up to six doctors, six nurses, six patients and six professional inspectors.
He said he wanted to create "a small army" of hundreds of inspectors, including practising and retired clinicians working with members of the public. Following praise for their role in supporting inspections in the Keogh Report, junior doctors and nurses will have a greater role in the new teams.
Scheduled inspections will be backed up by unannounced visits, often at night and out-of-hours, Sir Mike said. Members of the public who applied to be inspectors would have to guarantee they had no vested interest in hospitals they inspected.
With both the CQC and Keogh report being drawn into a bitter political row over the NHS in recent weeks, Sir Mike vowed to do his job "independently of politicians".
The Health Secretary Jeremy Hunt yesterday accused the previous Labour government of "muzzling" hospital regulators, to prevent the public from knowing about care failings that would damage ministers' reputations.
Former health secretary Andy Burnham hit back, saying that the problems at the 14 hospitals investigated by Sir Bruce happened under the Coalition's watch. He has claimed the Coalition is "portraying the NHS in the most negative light it possibly can" in order to support "an agenda around privatisation and marketisation of the NHS".
Join our new commenting forum
Join thought-provoking conversations, follow other Independent readers and see their replies