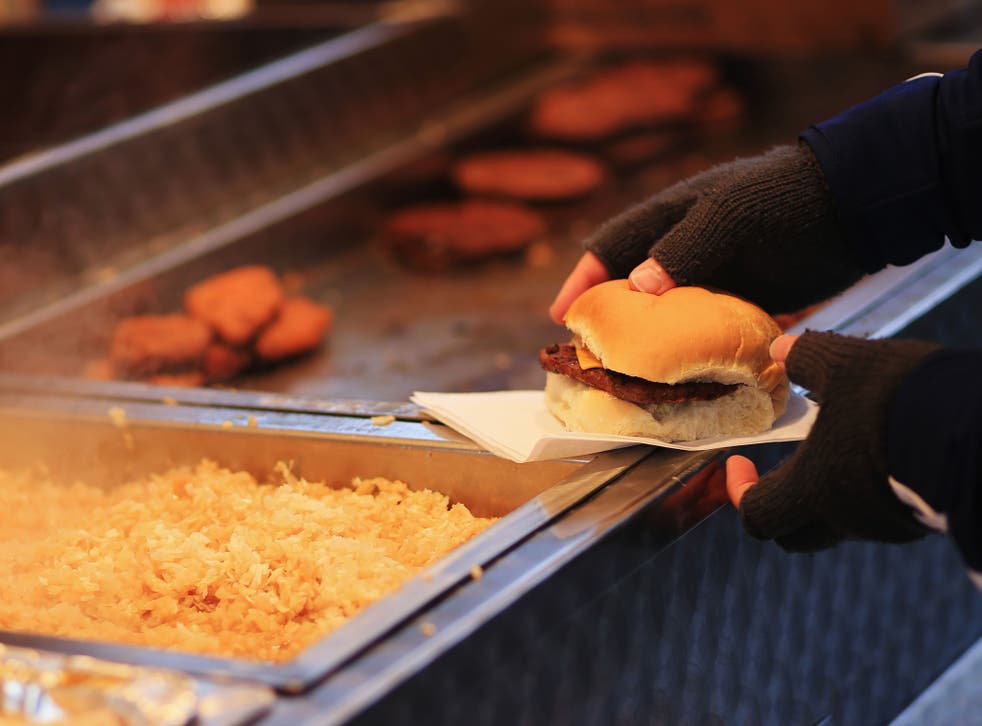 Who ate fewer of the pies? Scottish football clubs' weight loss initiative proves successful with fans
Scottish football fans taking part in a fitness programme sponsored by their favourite clubs lose nine times more weight than a control group
Meat pies, sausage rolls and pints at half-time: it's fair to say the average football league ground is, traditionally, not a bastion of the healthy lifestyle – not for the fans anyway.
But in Scotland, things are changing. New research published in The Lancet medical journal today reveals that a weight loss programme targeted at football fans, and delivered by their own clubs, has been a "resounding success", with doctors calling for the scheme to be rolled out across other leagues and in different sports.
Under the Football Fans in Training (FFIT) programme, which has been running for three seasons at Scottish Professional Football League (SPFL) clubs, fans are invited to take part in a free, 12-week programme involving weekly physical activity sessions and advice about healthy eating. Participants are regularly contacted over the next nine months to remind them to keep up a healthy lifestyle.
Assessing the effectiveness of the scheme, which was funded by the Scottish Government and The Football Pools, researchers at the University of Glasgow said that the programme had proved extremely popular with men – who are usually far less likely to take part in healthy living programmes – and had made significant impacts on their weight.
After 12 months, men who had taken part in the programme had lost nine times more weight than men in a test group of who had not – with an average increase in weight loss of just under 5kg.
Out of the study group of 747 men, 90 per cent could be classified as obese at the start of the programme. Nearly 40 per cent were able to maintain weight loss of at least five per cent of their original bodyweight a full year after finishing the programme.
Professor Kate Hunt, from Glasgow's Public Health Sciences Unit, said that the scheme effectively challenged a view of weight management and dieting as "women's issues".
"The FFIT programme shows that men are keen and able to make positive changes to their health in the right circumstances, and the football club is a great setting for weight management and other health initiatives for men," she said.
Join our new commenting forum
Join thought-provoking conversations, follow other Independent readers and see their replies