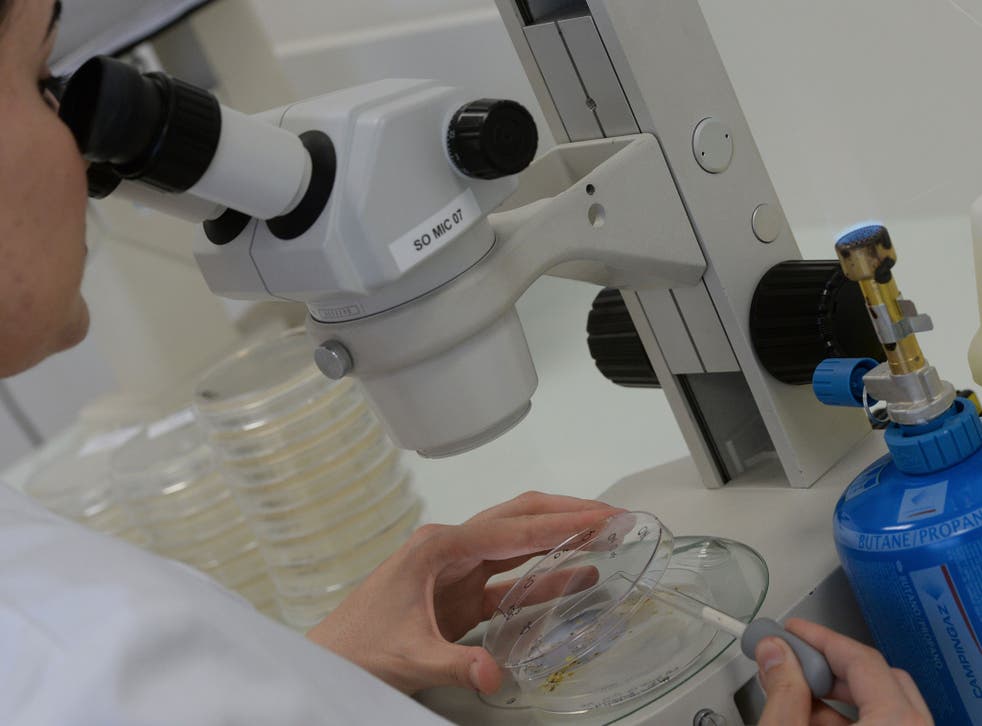 Why do some forms of cancer receive more research funding than others?
Breast cancer receives more funding than lung cancer and bowel cancer combined
Kashmira Gander
Thursday 02 October 2014 21:55 Comments
Breast cancer research receives more money than any other form of the disease in the UK, official data shows.
The figures come from the National Cancer Research Institute (NCRI) - a partnership of UK cancer research funders and the body which co-ordinates where the money goes.
Since 2002, the organisation has funded more than £4.5bn of research studying the causes behind and cures for the devastating disease.
But a chart compiled by online statistics portal Statista for i100.co.uk shows the disparity in funding pumped into researching different forms of the disease.
While lung cancer claims far more lives than any other form of the disease in the UK each year - making up 22 per cent of deaths - it has received £14.16million from the NCRI.
Meanwhile, over £25million has been given to researching bowel cancer, which causes 10 per cent of total cancer deaths.
Breast cancer, which makes up for of 7.7 per cent of cancer-related deaths, has been given £40.32 million – more than bowel and lung cancer combined.
Leukaemia which causes 2.2 per cent of cancer deaths, a relatively small number compared to other forms of the disease, has had over £33 million dedicated to it.
The question is not whether different types of cancer should receive more or less funding, but rather why the discrepancies exist.
A spokesperson from Cancer Research UK, a member of the NCRI, explained to i100 that the higher the quality of research into a form of cancer, the more money is syphoned towards it.
To try to redress the balance, Cancer Research UK announced in April that it would target four types of cancer with "substantial unmet need" - lung, pancreatic, oesophageal and brain.
Nell Barrie, Cancer Research UK's senior science communications manager said: "Cancer Research UK is the only charity funding research to beat all types of cancer. We aim to fund the best scientific research, rather than allocating specific amounts to different types of cancer."
Cancers that are harder to treat are often more difficult to research, she added. Factors affecting the quality of research can include patients being too ill to take part in trials of new treatments, as well as the difficulty of sourcing tumour samples to use in lab studies.
"That's why we're working with our researchers to fund new projects focusing on these cancers, so that we can accelerate progress and save more lives sooner," she said.
She added that thanks to research, survival rates for cancer have rocketed in the past four decades.
"In the 1970s, fewer than a quarter of people with cancer survived. But, thanks to research, survival has doubled over the last 40 years. Our ambition is to accelerate progress and see three-quarters of people surviving the disease within the next 20 years.
"Our plan is to increase investment into cancer research by 50 per cent, but this is entirely dependent on public donations. Investing more into the very best research and supporting new funding streams to encourage innovation and collaboration will help build on the monumental progress we've made in helping more people survive cancer," she said.
Register for free to continue reading
Registration is a free and easy way to support our truly independent journalism
By registering, you will also enjoy limited access to Premium articles, exclusive newsletters, commenting, and virtual events with our leading journalists
Already have an account? sign in
Join our new commenting forum
Join thought-provoking conversations, follow other Independent readers and see their replies