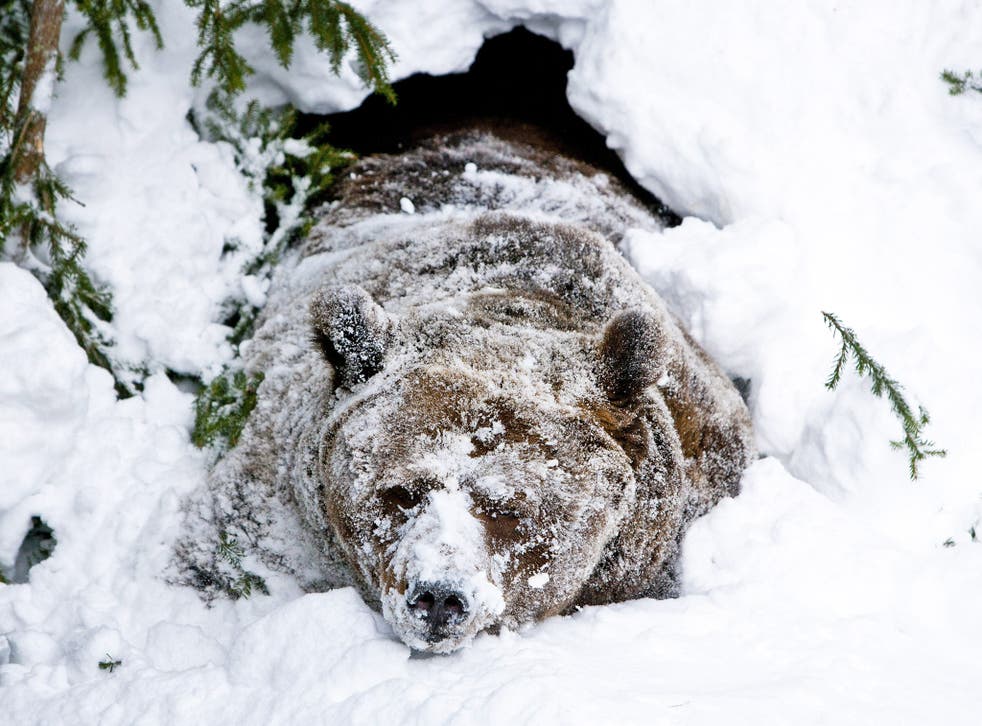 Why hibernating bears could be good news in the fight against dementia
Artificially boosting levels of the protein RBM3 could help protect the brain
Proteins produced by hibernating mammals and in humans who are exposed to extremely low temperatures may have the potential to protect the brain from the onset of dementia, scientists have said.
In a significant step forward in the hunt for dementia drugs, researchers were able to protect mice against Alzheimer's disease by artificially boosting levels of the protein RBM3.
The protein is one of several that are naturally produced by hibernating animals, such as bears and hedgehogs, to protect the brain during long periods of torpor, when no brain activity occurs.
Reductions in body temperature are also known to protect the brain in humans.
People have been known to survive hours after a cardiac arrest with no brain damage after falling into icy water, and artificially cooling the brains of babies that have lost oxygen at birth is already an established medical strategy for preventing brain damage.
Scientists at the Medical Research Council's toxicology unit in Leicester lowered the core temperature of mice to 16-18C, similar to that experienced by a hibernating mammal, for 45 minutes. They found that synapses (the links between nerve cells in the brain) dismantled upon cooling, but regenerated upon warming.
In mice bred with features of Alzheimer's disease, this capacity for regeneration disappeared as the disease progressed, causing synapse loss and brain cell death.
However, when levels of RBM3 were artificially increased in the Alzheimer's mice, they were protected from synapse loss, did not suffer memory loss, and lived longer.
The discovery holds out the possibility of harnessing the proteins produced by brain cooling could to produce new dementia treatments.
Simply reducing body temperature in humans would not be feasible in practice because of the risk of pneumonia and blood clots, said the research team's leader Professor Giovanna Mallucci.
"But, by identifying how cooling activates a process that prevents the loss of brain cells, we can now work towards finding a means to develop drugs that might mimic the protective effects of cold on the brain," she said.
Alzheimer's Research UK said the findings were "promising" but an early stage and would need exploring further.
Join our new commenting forum
Join thought-provoking conversations, follow other Independent readers and see their replies