Women warned against cut-price gastric surgery
Weight-loss operations can be a third of the price overseas – but up to 10 per cent of patients go on to develop complications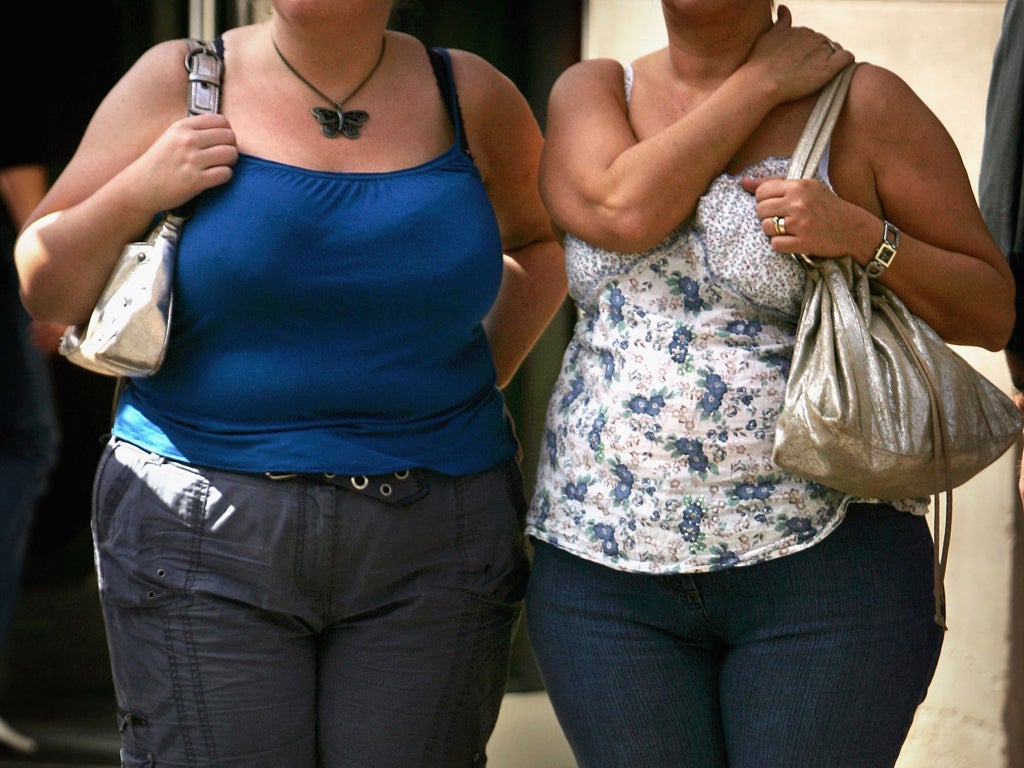 Leading British surgeons have warned against what they regard as a worrying trend of women going abroad for weight-loss surgery. Medical procedures such as gastric band operations have become an increasingly popular option in the UK: many people are keen to follow the lead of celebrities such as Fern Britton and Vanessa Feltz.
Thousands of British women are now being enticed to attend private clinics abroad because of the bargain prices they offer. In countries such as Syria, gastric bands are being fitted for as little as £2,000, compared to £6,500 or £7,000 in the UK.
Many people are also going overseas because they are unable to get such surgery on the national health. The average NHS waiting list for weight-loss operations is around 18 months and, with budgets being slashed, primary care trusts are increasingly reluctant to provide funding for such procedures.
A report released in 2011 warned doctors who fit gastric bands that they need to be alert for potential complications that may arise years later. The study detailed the case of a 49-year-old British woman who two years after her surgery had to seek hospital treatment when she developed night sweats and a persistent cough. An X-ray revealed the woman had a cavity in her chest. After ruling out tuberculosis, the doctors suspected the woman's problems were caused by the gastric band.
"We see travel agencies brokering surgery for their clients with surgeons they have never met," said Catherine Foss, executive director of the International Society of Aesthetic Plastic Surgery. "The patients have no assurance that their surgeon is properly trained or qualified to perform the procedure they will undergo."
Simon Monkhouse, a surgical registrar at the Royal United Hospital, Bath, said: "Post-operative care [for operations performed abroad] is often patchy or non-existent, which increases the risk of complications. There are some procedures performed in parts of Europe that are no longer performed in the UK – for example, vertical banded gastroplasty."
Ahmed R Ahmed, a top weight-loss surgeon at the private Cromwell Hospital in west London run by Bupa, believes as many as 10 per cent of the women who go overseas are returning with serious complications.
"It appears that some patients who pay privately abroad are not getting high-quality surgery and certainly they're not getting any follow-up," he said. "The key thing is the follow-up. If you don't have that, patients can get malnourished and deficient in vitamins. There is also a strong chance their weight might not go down as much as it should.
The scenario described by Mr Ahmed mirrors the situation that Janet, 33, found herself in just over a year ago. Her nightmare began in August 2010 when she decided to have a gastric band fitted by a company she found on the internet. The company flies patients out to eastern Europe. But within days of having the operation, Janet started to feel unwell and her condition deteriorated when she returned home to Surrey.
"I felt absolutely terrible," she said. "Every time I ate it would come back, and there were some days when I couldn't even keep water down."
Janet was flown back to eastern Europe in December 2010. The surgeons there then told her that the port, which is the opening under the skin through which liquid is funnelled to tighten the gastric band, was in the wrong place. They re-operated and moved the port, but also cautioned Janet that her body might be rejecting the band.
Janet was referred to the NHS and, after a string of operations, doctors told her they had discovered her stomach lining had been cut, which is what caused her infection. "The contents of my stomach were leaking into the rest of my body," she said.
Janet's gastric band was removed completely in April last year and after she finally started on the road to recovery. She has since married and gone back to teaching.
Join our commenting forum
Join thought-provoking conversations, follow other Independent readers and see their replies