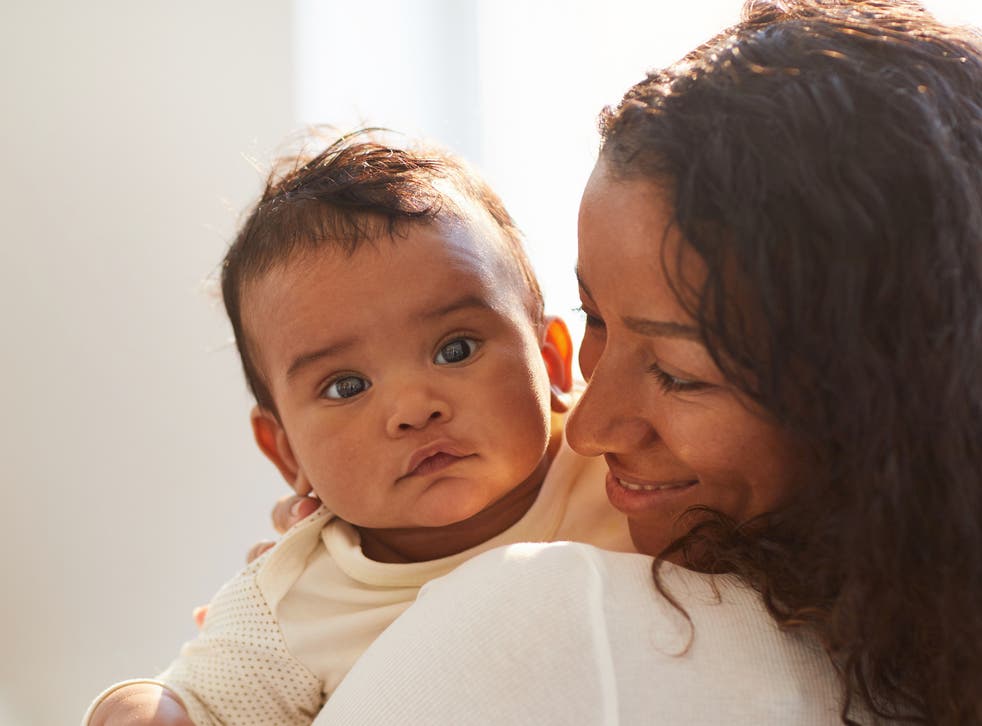 Study to assess whether babies born during lockdown are more likely to develop allergies
'Lockdown presents a unique scientific opportunity to examine the early origins of often lifelong diseases,' says study lead
Sabrina Barr
Monday 17 August 2020 06:00 Comments
A team of scientists are carrying out a study to ascertain whether babies born during lockdown may be more likely to develop allergies.
The study is being conducted by scientists from the department of paediatrics at Royal College of Surgeons Ireland (RCSI) and clinician scientists from Children's Hospital at Temple Street in Dublin, Ireland.
They will assess whether lower rates of viral infections and improved air quality – which some experienced during lockdown – could make children who were born in families who were social distancing and in self-isolation more or less likely to develop allergic conditions.
1,000 babies who were born in Ireland between March and May 2020 will be involved in the study.
Jonathan Hourihane, professor of paediatrics at RCSI University of Medicine and Health Sciences and study lead, explained how lockdown has provided the team of researchers with a "unique scientific opportunity" to conduct their investigation.
"The lockdown presents a unique scientific opportunity to examine the early origins of often lifelong diseases, issues that constitute a major health and social burden in Ireland and other developed countries," he said.
He added that when a baby is born, their immune system "soon focuses on all the new challenges that life outside the womb brings, including fighting off infections and responding to immunisations".
"We want to see children playing on the floor, getting dirty and being exposed to lots of people in lots of environments," the professor said.
"The outcome of this is usually a stronger immune system, linked to a healthy population of gut bacteria, called the microbiome."
UK news in pictures

Show all 50
Professor Hourihane remarked that the lockdown established in Ireland "appears to have reduced the amount of other viral infections, which typically circulate in the community".
"We have seen less than half the usual number of attendances at paediatric emergency departments and rates of seasonal influenza and other late spring upper respiratory viruses seemed much lower than usual during this time," he stated.
The study has received start-up funding from the Temple Street Foundation and the Clemens Von Pirquet Foundation, a European allergy charity.
Parents of children born between March and May 2020 at the Rotunda Hospital Dublin and The Coombe Women and Infants University Hospital will be invited to take part in the study.
According to the NHS, the number of people who develop allergies "is increasing every year".
"The reasons for this are not understood, but one of the main theories is it's the result of living in a cleaner, germ-free environment, which reduces the number of germs our immune system has to deal with," the health service outlines.
A study published in the Journal of Toxicologic Pathology in 2017 stated that "environmental changes are thought to be the main factor in the rapid increase and worsening of allergic diseases", with "environmental pollutants, such as air pollutants and chemical substances" being "shown to worsen various allergies in experimental studies".
The European Academy of Allergy and Clinical Immunology describes allergy as "the most common chronic disease in Europe", with around a fifth of patients with allergies living "with a severe debilitating form of their condition".
Register for free to continue reading
Registration is a free and easy way to support our truly independent journalism
By registering, you will also enjoy limited access to Premium articles, exclusive newsletters, commenting, and virtual events with our leading journalists
Already have an account? sign in
Join our new commenting forum
Join thought-provoking conversations, follow other Independent readers and see their replies