Miranda Kerr suggests she will abstain from sex with fiancé Evan Spiegel until they're married
Kerr says Spiegel is "very traditional"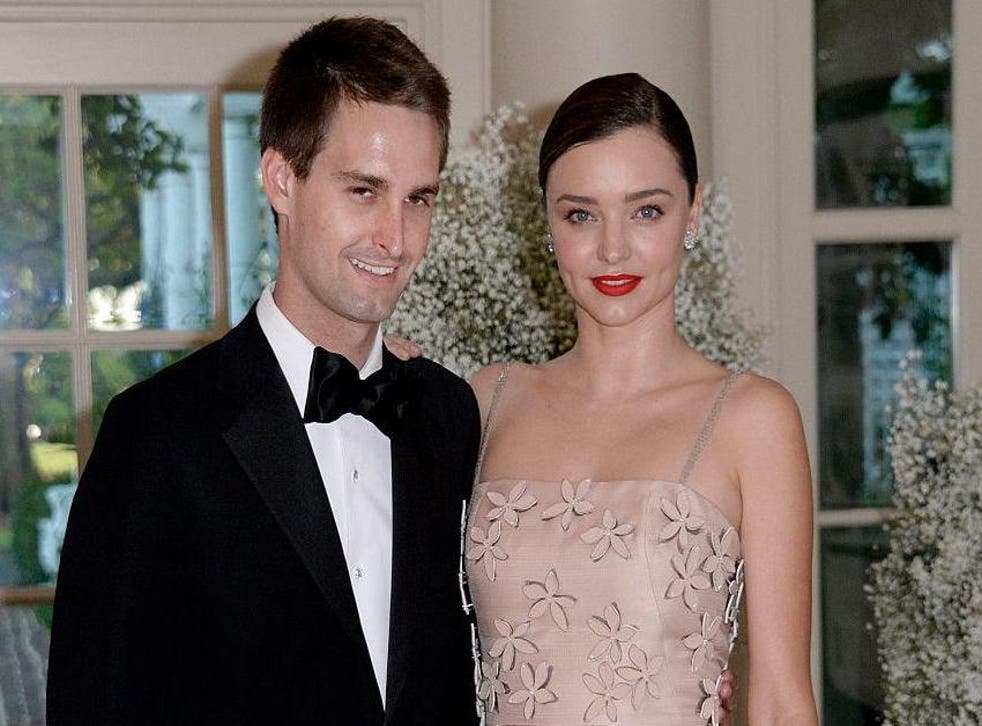 Australian supermodel Miranda Kerr is engaged to Snapchat co-founder Evan Spiegel, but she has just revealed the couple are "waiting" before consummating the relationship.
In an incredibly honest interview with The Times, Kerr, 33, explains that her 26-year-old fiancé - and the world's youngest self-made billionaire - is "very traditional," and implies they are yet to have sex.
Whilst sipping a sugar-free cocktail in a Hollywood bar, Kerr gives a refreshingly open interview: she implies Kate Moss' party lifestyle is taking its toll on her looks, discusses her 27-hour labour and proclaims herself a "nerd."
Kerr, who was previously married to Orlando Bloom (with whom she has a six-year-old son, Flynn), met Spiegel in 2014 and they are planning to tie the knot later this year.
Upon being asked whether she wants another baby, Kerr replies: "Not yet. Not until after we get married. My partner is very traditional."
After this implication that she and Spiegel are abstaining from sex, she continues, adding that "We can't... I mean we're just... waiting."
Kerr has her own cosmetics line, Kora Organics, and has modeled for big name brands from H&M to Wonderbra.
And despite Spiegel's success, she has previously admitted she didn't know who he was when they first met at an LA dinner hosted by Louis Vuitton.
In Pictures: Miranda Kerr's sexy campaign for 7 For All Mankind

Show all 5
"I was, like, 'He's cute… but he's way too young to take anything too seriously,' " she reveals.
Now, however, the couple Snapchat each other a lot - whether they ever descend into sexting is understandably kept private.
"I'm obsessed with Snapchat," she says, adding that she would be whether Spiegel was her fiancé or not: "It's the closest thing to having a conversation with someone in the moment... It feels more connected. And people want to connect now more than ever."
Facebook, however, Kerr "cannot STAND." And whilst she is on Instagram (which is owned by Facebook), she hates the fact that the photo-sharing social network has introduced more Snapchat-esque features:
"Can they not be innovative? Do they have to steal all of my partner's ideas? I'm so appalled by that... When you directly copy someone, that's not innovation."
She's clearly an incredibly proud fiancée.