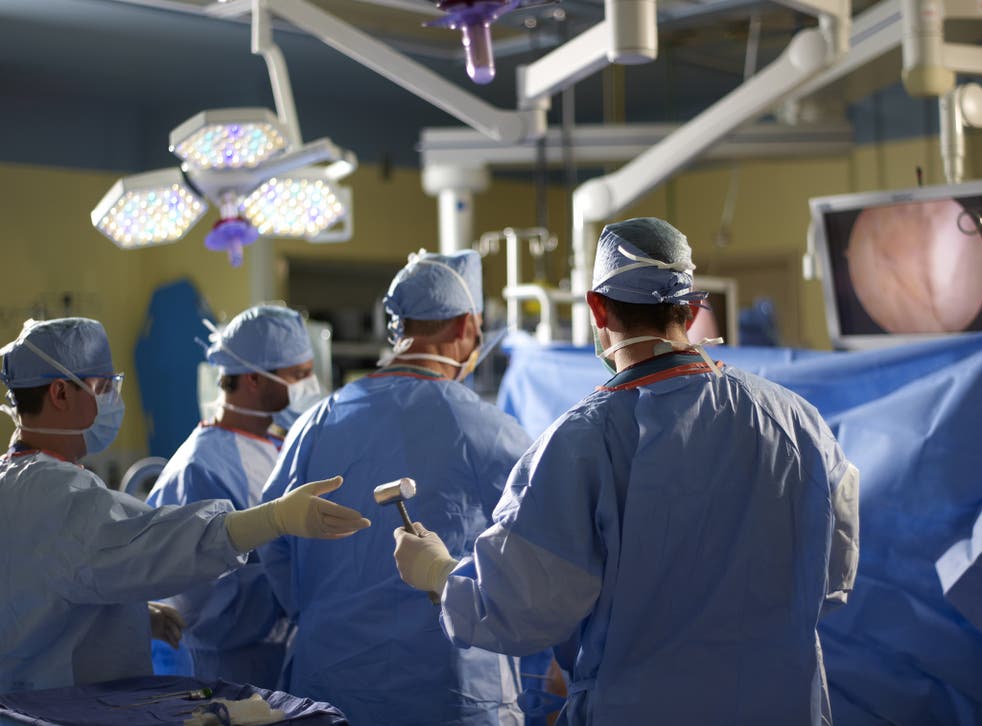 NHS 'never events' revealed: surgeons carried out heart surgery on wrong patient, wrong toe removed and wrong foot operated on
Details emerge of 148 medical mistakes that guidelines dictate should never have happened - in just six months
Surgeons at an NHS hospital carried out heart surgery on the wrong patient, it was revealed today, following the release of new statistics on major errors within the health service.
Overall there were 148 "never events" - medical mistakes that according to guidelines should never happen - at NHS trusts between April and September this year.
Foreign objects such as needles, swabs and even a glove being left inside a patient were the most common type of error - occurring 69 times.
Surgery was performed on the wrong part of the body 37 times, and at one hospital, a cardiac operation was performed on the wrong patient.
One patient had the wrong toe removed, and another received surgery on their left foot for a condition affecting their right foot.
The figure does not represent a major increase on previous years. In the year 2012/13 there were 326 never events.
For the first time NHS England has named the trusts where different types of never event happened - but not linked specific events to specific trusts. NHS England said it could not publicise where specific mistakes happened because of the risk to patient confidentiality.
Newcastle Upon Tyne Hospitals NHS Foundation Trust had the highest number of never events in the six-month time period. Four such mistakes occurred: one wrong site surgery, one case of the wrong implant or prosthesis being made, and two instances of foreign objects being left inside patients.
Five foreign objects were discovered which had been left in patients between 2009 and March 2013, so were not included in the final total.
England's chief nursing officer Jane Cummings told The Independent: "Being open and honest about things that go wrong, in the end should help patients and the public have more confidence in NHS organisations. Only by talking about it can we learn and improve. Although it might be uncomfortable for organisations, we want trusts to be open with their patients and their staff, to find out why these events happened and work out what must be done to ensure they never happen again."
Dr Mike Durkin, NHS England's national director for patient safety said that investigations into the events were on-going and it was not yet known how many had resulted in deaths.
"It is important to remember that all never events should trigger a root causes analysis investigation and subsequent improvement in safety, even where the patients come to minimal harm," he said.
Some of the never events at NHS trusts in England, April – September 2013
Foreign object left inside patient: 69
Surgery on wrong part of body: 37
Wrong implant or prosthesis: 21
Inappropriate use of chemotherapy drug methotrexate: 7
Misplaced feeding tubes: 5
Inappropriate use of potassium based fluids: 2
Transfusion of wrong blood type: 2
Wrong gas used: 1
*
Join our new commenting forum
Join thought-provoking conversations, follow other Independent readers and see their replies