Overweight people more likely to be happy than skinny ones, study finds
Don't worry, be happy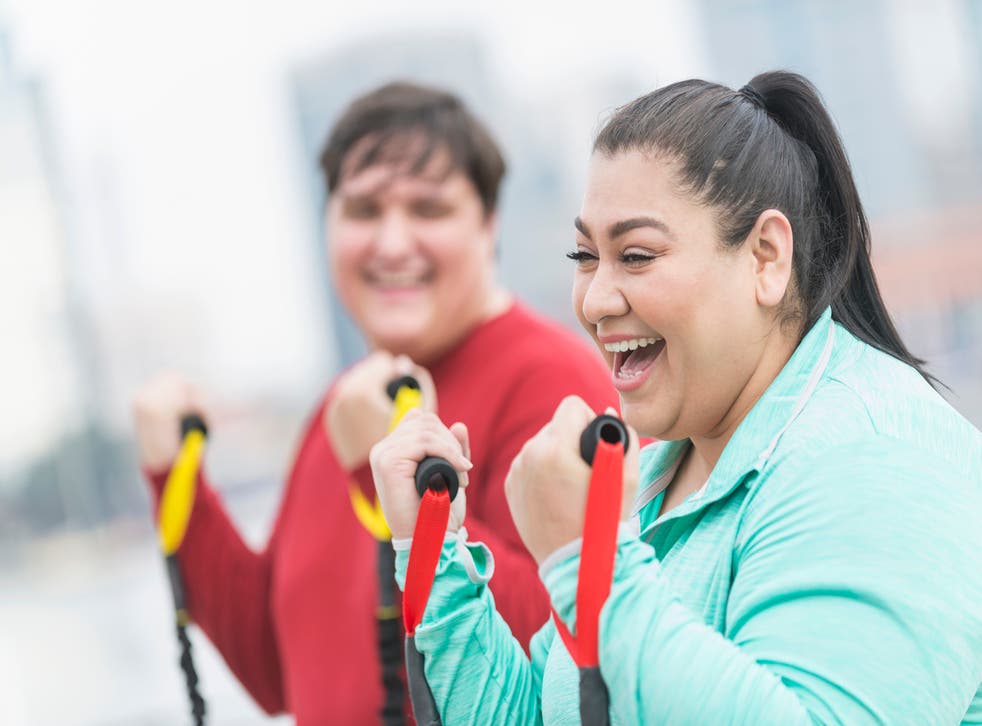 People who are overweight are more likely to be happy, a study has found.
Carrying extra pounds is usually associated with a number of health risks, including heart conditions, diabetes and increased likelihood of suffering strokes.
However, a new study has discovered that people who are classified as fat may lead happier lives.
The research, published in the International Journal of Epidemiology, was conducted by a group of scientists at the University of Bristol led by Louise Millard and George Davey Smith.
The group set out to analyse how they could use PHESANT (PHEnome Scan ANalysis Tool) to perform automated phenome scans in the UK Biobank.
The UK Biobank is a database containing genetic data from 500,000 men and women in the UK from the ages of 37 to 73.
How to pack a healthier lunch

Show all 6
During their investigation, they came to many conclusions about the connection between a person's BMI and their health that are already widely known.
These include that fact that people with a higher BMI are more likely to have higher blood pressure, to suffer from diabetes and to go through puberty at an earlier age.
However, they also discovered that people who are overweight generally have a calmer state of mind, much to their surprise.
In regard to their findings, the researchers stated: "We also detected a number of potentially causal associations that were previously unknown.
"For example, participants with a genetic propensity to higher BMI were less likely to perceive themselves as a nervous person or to call themselves tense or 'highly strung'."
Dasha Nicholls, head of the eating disorders faculty at the Royal College of Psychiatrists, explained how one's eating patterns can have an effect on their mental state.
"We know that if someone is nutritionally compromised that affects their ability to regulate their emotions," she told The Times.
"It doesn't surprise me in that sense that there would be a direct link, but I think it's a really interesting study."
According to the NHS, in 2014 58 per cent of women and 65 per cent of men were classed as obese in the UK, with an increase of obesity prevalence in the UK from 15 per cent in 1993 to 26 per cent in 2014.