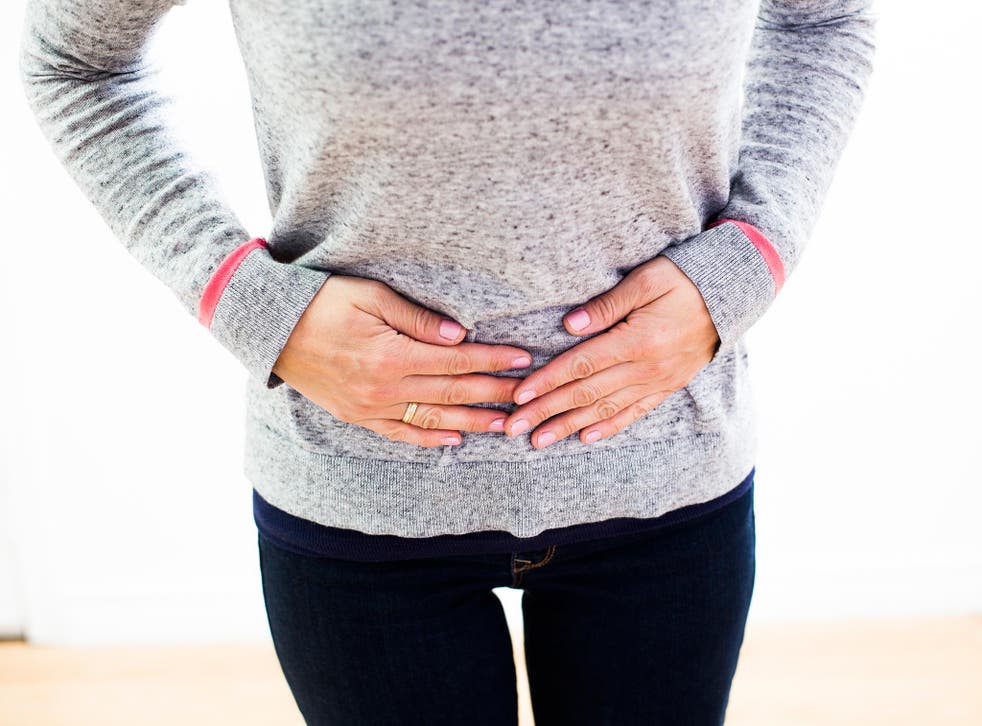 PCOS: The diet that can help treat the little-understood fertility problem
PCOS can cause infertility and problems including weight gain and acne - but the right diet can stop that 
Polycystic Ovary Syndrome (PCOS) is a fertility problem which affects one in ten women: ergo it's pretty common. Not only can it lessen a woman's chance of having children, symptoms include hirsutism, acne, weight gain, and it can also increase the risk of chronic diseases including heart disease and diabetes.
But experts still aren't sure what causes PCOS, which is characterised by the presence of many underdeveloped sacs on the ovaries; irregular or absent periods; and hormone imbalances including a higher than average level of testosterone. And due to these imbalances, a woman's body can become resistant to insulin – the hormone which helps the body to break down sugar - hence the condition's links to diabetes.
Yet, this common and life-changing condition is little understood among researchers and those diagnosed with it. One recent study involving by PCOS charity Verity found that three quarters of women with the condition are unaware of it. Another survey of women with the condition across the world found that almost two thirds were unhappy about how long it took to diagnose.
While symptoms vary greatly between women, the majority can be improved by following a healthy diet and being a healthy weight according to Sioned Quirke, and obesity specialist Dietitian and a British Dietetic Association (BDA) spokesperson.
So, information about what diet those with the condition should opt for can be confusing. Some suggest a vegan diet - low in saturated fats and high in vitamins and minerals - is the best. Others point towards the sugar-balancing powers of the GI diet. Some say women with PCOS should cut carbs out entirely. But the answer to the PCOS diet conundrum is actually quite simple, according to experts.
Period euphemisms around the World

Show all 8
The confusion, argues, Stephen Franks, Professor of Reproductive Endocrinology at Imperial College London, is partly down to women looking for a way of controlling their PCOS. "They're looking for anything that might help. And that gets exploited by cranks."
A "healthy diet" simply includes the usual suspects of plenty of fruit and vegetables, lean meats, low-fat dairy foods, and low levels of fatty and sugary foods and drinks.
"Women with PCOS should also aim to have three regular meals per day, and if needed, snacks should be low in calories," says Dr Nick Raine-Fenning, spokesperson for the Royal College of Obstetricians and Gynaecologists.
Evidence suggests, adds Quirke, that at a low-GI diet could be beneficial and reduce the symptoms of PCOS. That is because it helps the body to respond to insulin.
"Insulin aids the body to use energy from food," explains Dr Nick Raine-Fenning, spokesperson for the Royal College of Obstetricians and Gynaecologists. "Lots of women with PCOS are resistant to insulin and therefore have more insulin in their blood to compensate. Insulin also increases testosterone levels which can upset the balance of hormones in the body and lead to acne, excess hair and irregular periods."
Dr Raine-Fenning suggests swapping some high GI foods - such as pasta and sweet potato - for low GI foods, such as brown rice and lean meats or fish, can be helpful, "even if a woman does not need to lose weight".
"Alcohol can also raise insulin levels and should also be avoided or taken in moderation, and in accordance with government recommendations," he adds.
And there is, therefore, no reason to cut out entire food groups. What should be avoided, however, are fad diets which wreak havoc on the body, advises Quirke.
Some women may also choose to take inositol supplements, which may help regulate insulin levels in women with PCOS, says Dr Raine-Fenning.
As weight loss and management is key, Quirke suggests that intermittent fasting - such as the 5:2 diet - is a good option for those who can sustain the lifestyle.
"The key, as to everything, is moderation and balance" concludes Dr Raine-Fenning.
Join our new commenting forum
Join thought-provoking conversations, follow other Independent readers and see their replies